By now, you've probably heard and seen Childish Gambino's much-ballyhooed video, "This Is America." If you're a Filipino watching the video, it definitely doesn't have quite the same impact on us, given how different the Filipino experience is from the African-American experience. And before we could take a closer look at the song, in came the memes.
See, there's nothing wrong with memes. We at the 8List love us some memes, but diminishing the importance of this song and video by diluting it with memes is a disservice to the original message and precisely the point:  here we are again, using entertainment to distract ourselves from the reality. So in compiling these memes, both funny and meh, we took it upon ourselves to give you the best of both worlds.
8. This Is Library
The Gag: In a fakeout to "This Is America," this video ends with "this is library." There are multiple variaitons of this joke, including a "This is Sparta" and "This is Patrick (Starfish)" one. Yes. We are explaining the jokes here.
Made You Miss: The fact that the old man getting shot in the opening of the video is often mistaken for Trayvon Martin's dad. If it were him, the video would be even deeper than it already is. But mistaking a black man for another black man even when they don't look anything alike is also unintentionally making this video deeper than it already is.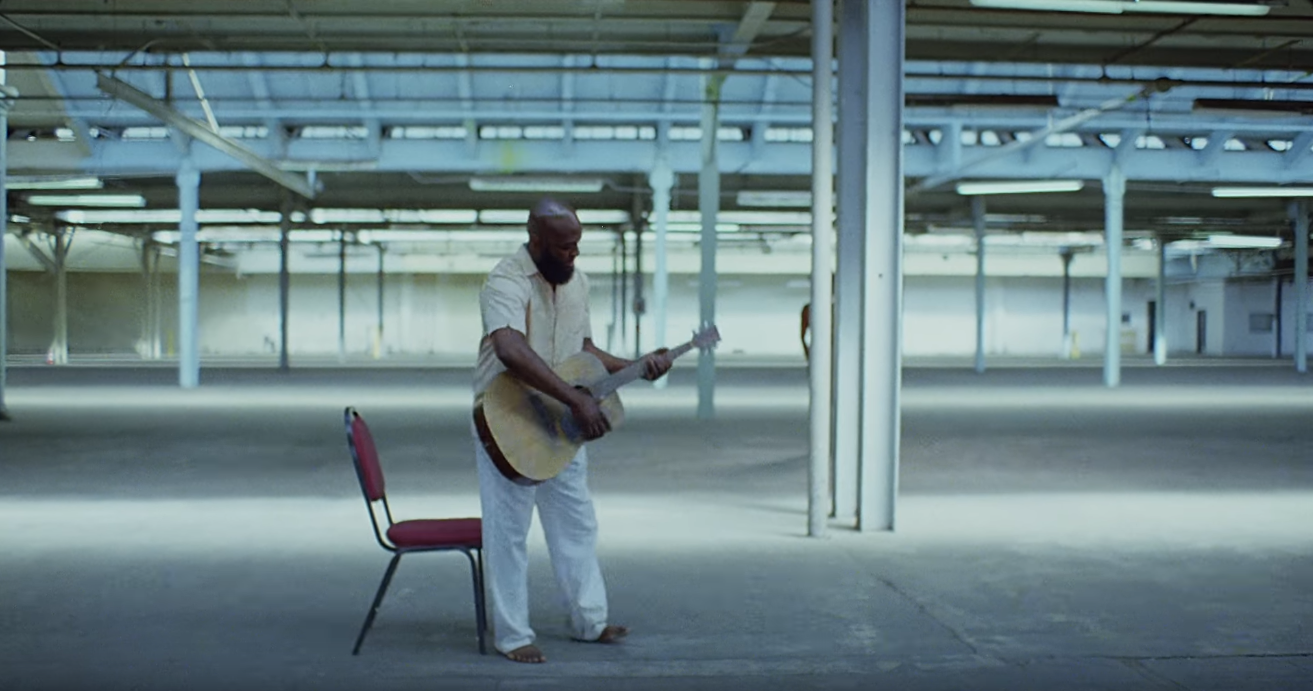 Now he knows how Samuel L. Jackson feels.
7. Awitin Mo, At Isasayaw Ko Remix
The Gag: Ever heard of "Guile's Theme Goes With Everything?" The idea was that every single video would go well with Guile's music from Street Fighter II. Every odd-numbered video in this list is the inverse of that, making it "This Is America's Music Goes With Everything." As we can see here, clearly.
Makes You Miss: Someone jumping to his death in the video. Because you're too busy looking at the crazy dancing.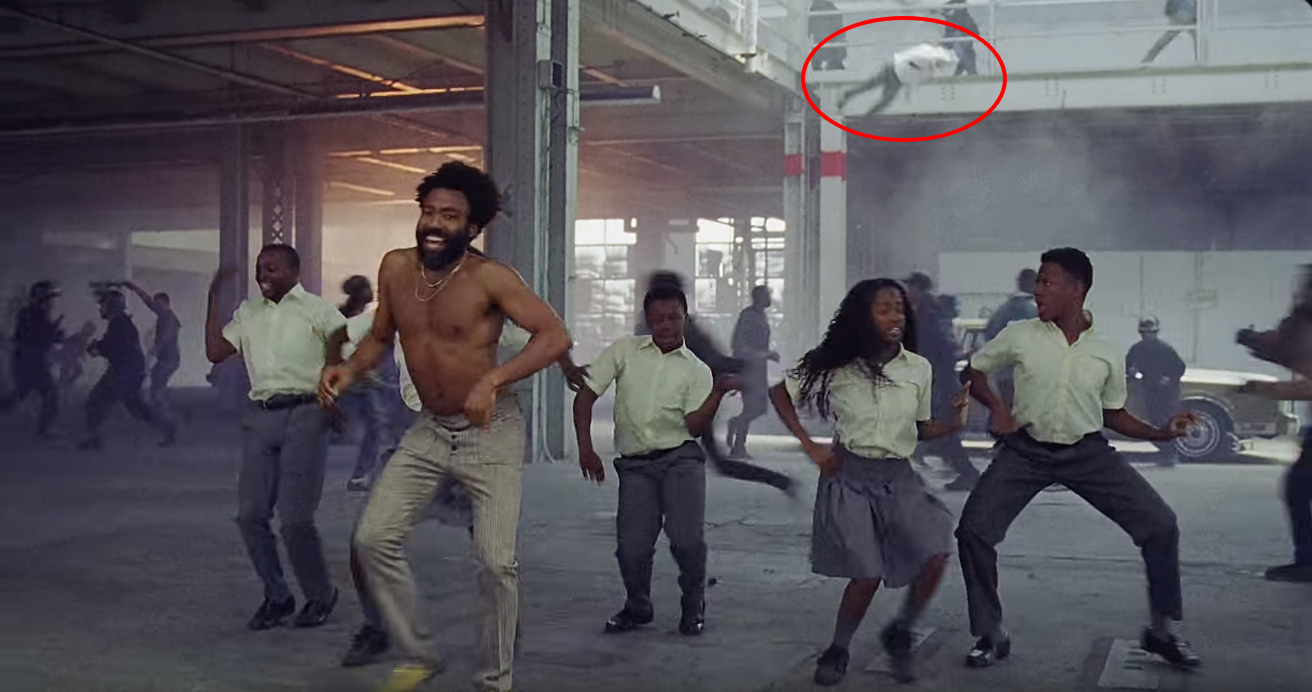 Not only time flies when you're having fun.
6. Useless Duck Baby Bottle Robot
The Gag: The classic Baby Bottle Robot from Useless Duck is synced with "This Is America's" opening.
Makes You Miss: That the weird poses Childish Gambino is doing is channeling none other than the Jim Crow persona itself.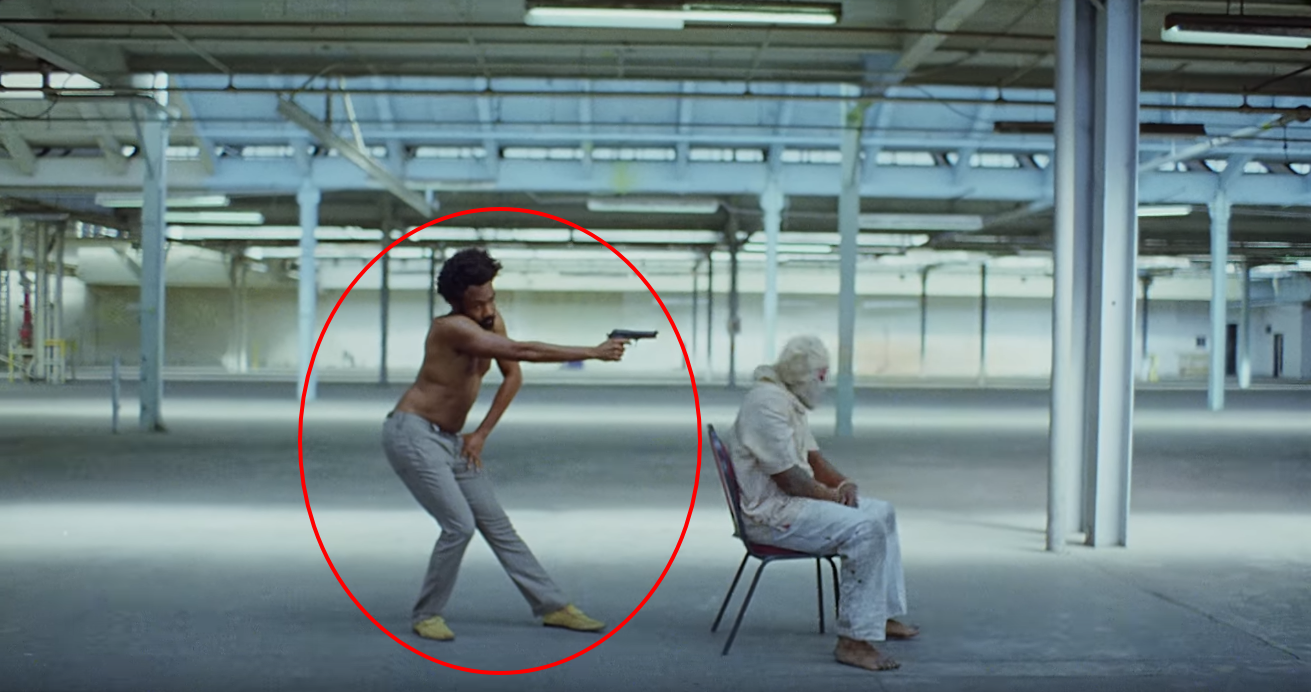 The minstrel strikes back.
5. Call Me Maybe Remix
The Gag: The first remix that really went viral. This also sparked the debate of whether or not we should make memes about the song in the first place.
Makes You Miss: Just how gingerly those guns Childish Gambino handles are treated. It's almost like they care more about guns than people. Huh.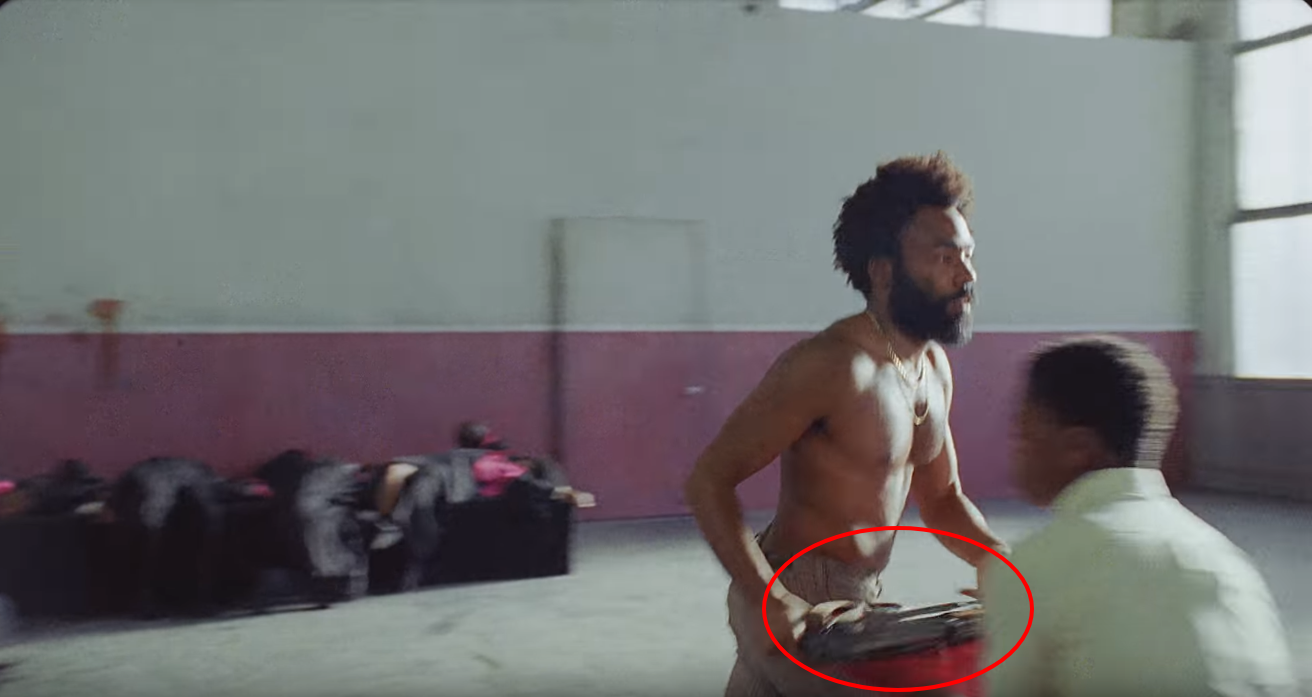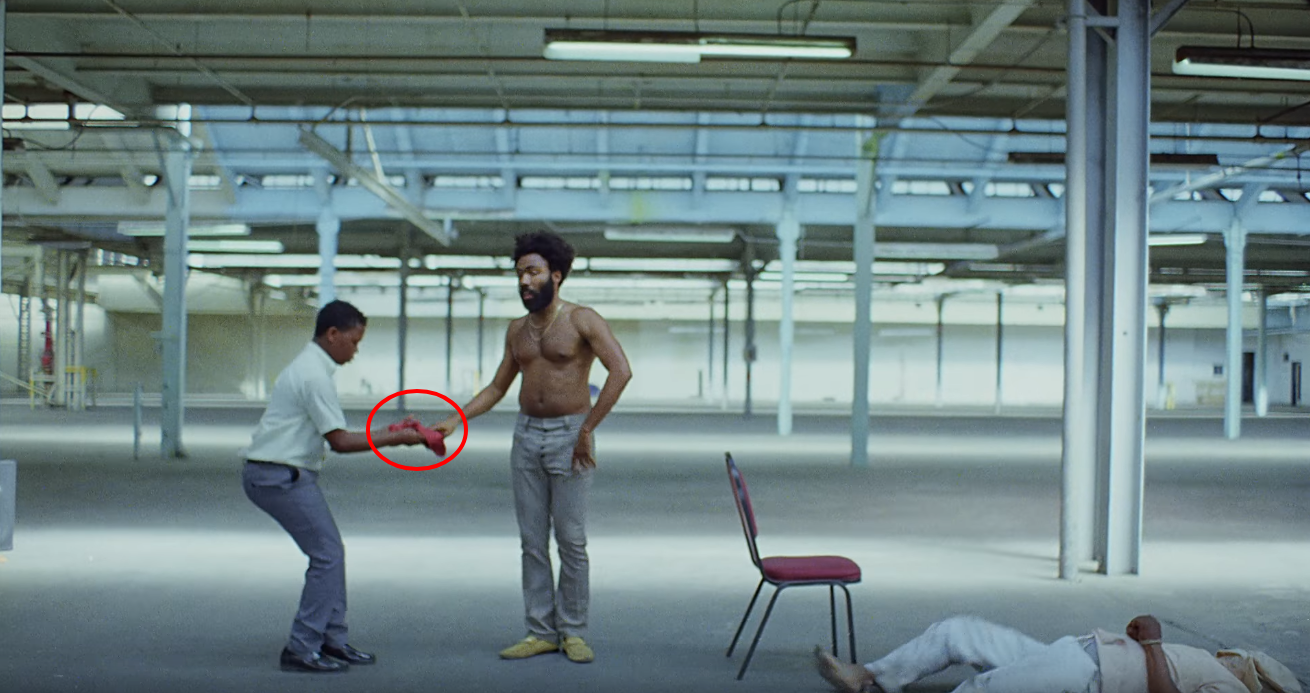 Ummm… boom?
4. This Is Pulp Fiction
The Gag: Timing the gunshot in the song intro with the actual gunshot in that infamous scene in Pulp Fiction.
Makes You Miss: That one of the dances he performs is the Gwara Gwara, a dance step originally from South Africa. But we wouldn't know that, because culture loses its identity the more it becomes popular.
Childish Gambino hitting the gwara gwara is what I needed to start off this week pic.twitter.com/gYKxbmVznk

— EverybodyNeedsYou 🌊 (@bontsimoshe1) May 6, 2018
From culture to pop culture.
3. Dubidubidapdap Remix
The Gag: "This Is America" goes with Willie Revillame too, clearly.
Makes You Miss: The gunned down choir is reminiscent of the 2015 Charleston shooting, where nine black people were shot in a church by a white supremacist. Then, after the choir was slaughtered in the video, again, the gun was put on a red blanket and carefully put away.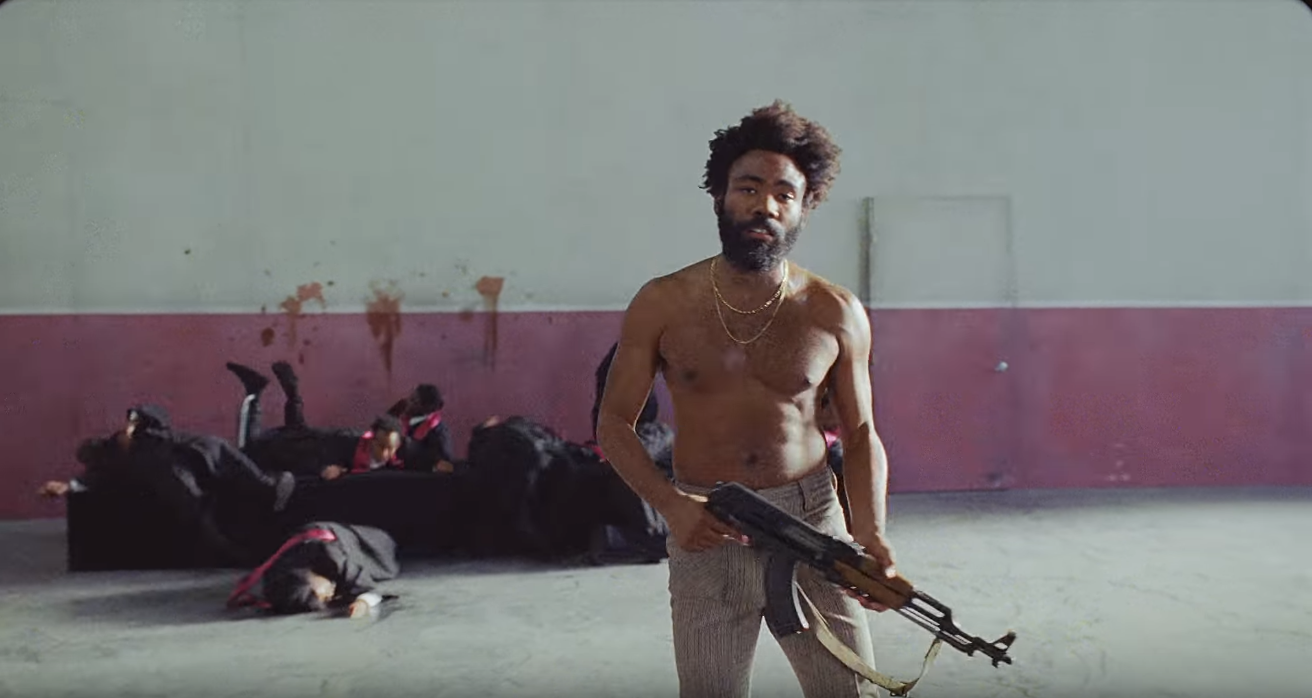 Symbolism!
2. This Is America. Literally.
The Gag: Just watch. It's such a simple gag, but it works.
Makes You Miss: The Horse of Death, flanked by a police car.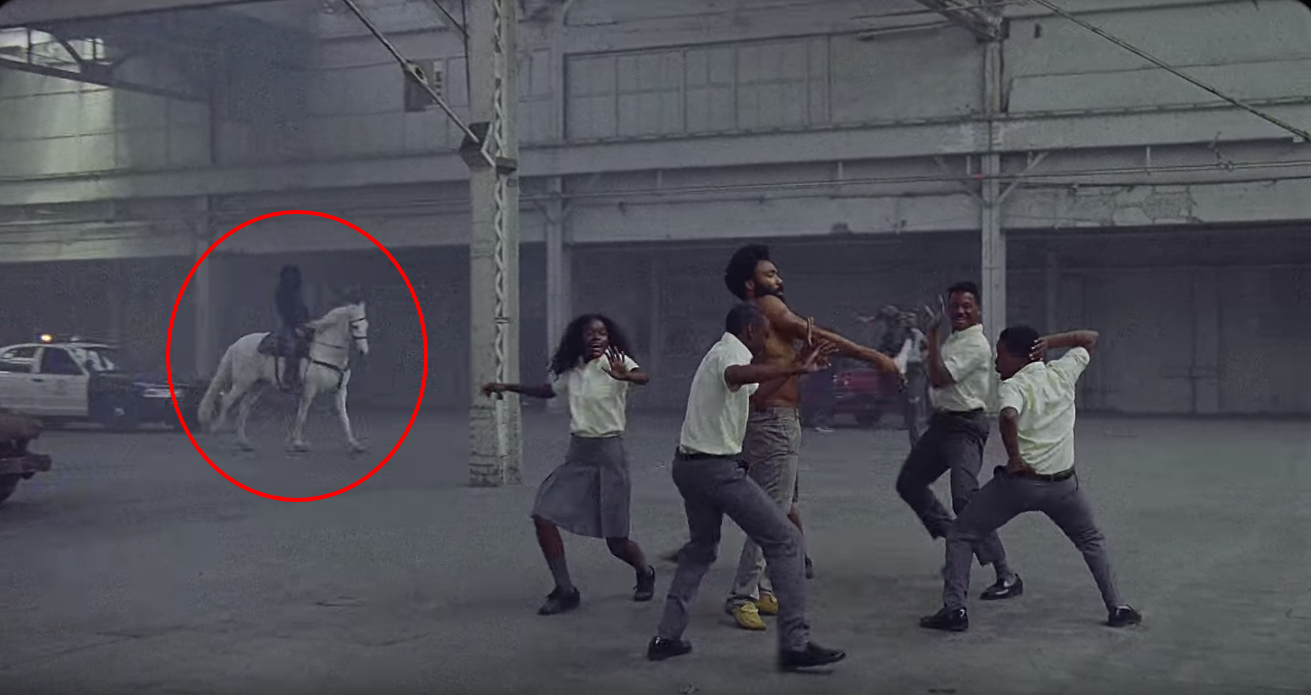 Gasp. What could it mean?
1. Energy Gap Remix
#ChampionEnergy

Posted by Francis Chan on Sunday, May 13, 2018
The Gag: It's Energy Gap meets "This Is America." It's comedy gold, for the easily distracted.
Makes You Miss: That while "This Is America" is all about the experience of a black man in a country that enslaved, then continues to discriminate against him amid a culture of gun violence and Othering being covered up by entertainment and pop culture, the Filipino experience is different but similar. We have people who take our culture and turn it into cold, hard cash, then all but leave us in the lurch afterwards.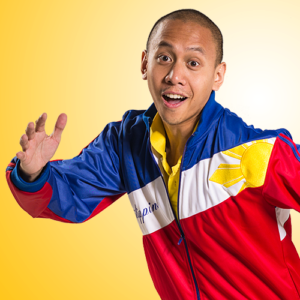 Photo unrelated.
We have so many problems as a nation, and we drown ourselves in entertainment to compensate, instead of getting any closer to solving our problems. When all that is over and done with, we drown ourselves in our timelines on Twitter and Facebook, spending more hours on social media than any other country in the entire world.
So yes, the song is titled "This Is America." But it leads us in turn to ask, "Then what is the Philippines?"
Our answers to that question say just as much about us as it does about our nation.
What do you think of the song? Tell us below!