Over the course of Filipino cinema, we've had Pinoy movie trends much like the superhero movie trend Holywood can't get over right now. A lot of them are, for better or worse, no longer in vogue. Here is just a sampling of Pinoy movie trends (or non-trends) that no longer capture the fancy of people in 2018, and our musings as to why they no longer catch on.
8. Massacre Films
Examples: Vizconde Massacre: God Help Us, The Untold Story: Vizconde Massacre II – May the Lord Be With Us, The Myrna Diones Story: Lord, Have Mercy, The Kris Aquino Story – Jesus, Stop the Madness. One of these titles may or may not have been made up.
We've talked about massacre films before. The massacre film was a staple of the early '90s, making Kris Aquino a household name. It was an industry almost single-handedly started by Carlo J. Caparas, and one that inexplicably made a lot of money for its time, despite the fact that it was exploitative as heck, especially for criminal cases that were still ongoing at the time.
Why It's No Longer Popular: In the wake of more sensitive portrayals of crime, such as the true crime documentary brought about by the likes of the podcast "Serial," it should be easy to understand that Pinoys have turned their backs on something as exploitative as this, especially in 2018's hyper-PC environment. Say what you will about people being oversensitive snowflakes nowadays, but we won't be missing this film genre much anytime soon, which at least means the Filipino's taste in entertainment has been elevated somewhat over time.
7. Sports Films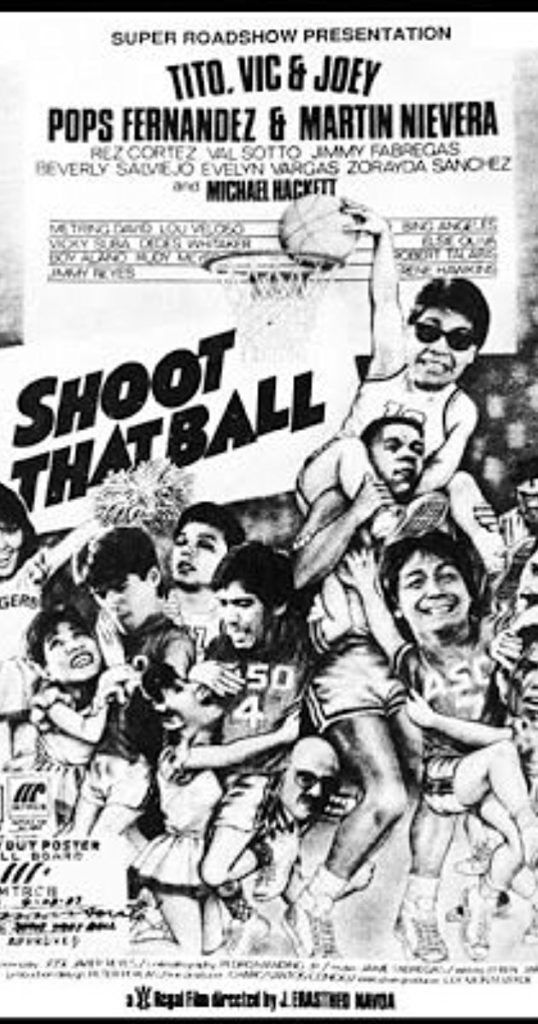 Examples: Shoot That Ball, Last Two Minutes, Tasya Pantasya.
Around the late '80s, the PBA was suddenly invaded by players who were not just known for their skill with the basketball, but their good looks as well. Alvin Patrimonio led the charge for this trend, and made for a bunch of cornball films with stilted acting and box office success. Prior to that, Tito, Vic, and Joey also had success with their own basketball flick, "Shoot That Ball." Then Kris Aquino tied all of this up in a neat bow by starring alongside a few basketball players in "Tasya Pantasya."
Why It's No Longer Popular: Who knew ballers can't act, right? With the possible exception of Benjie Paras (no, Bonel Balingit's lumbering performances don't count), it's really hard to imagine a single PBA alum worth paying for their acting prowess.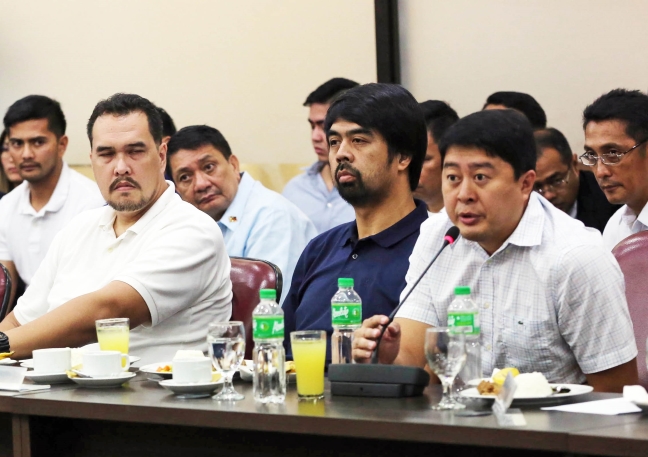 Especially when they're acting as if they have any business being on the Bureau of Customs' payroll.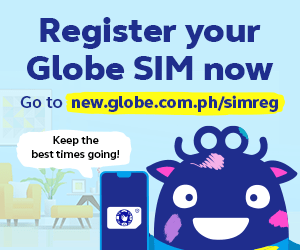 6. Animation
Examples: RPG: Metanoia, Dayo, Urduja
Few and far in between, Filipino animation has never been a trend, which is sad, because all three films had topnotch work put into them, yet nearly nobody bothered watching them. This only goes to show that the claim of the MMFF being "for kids and families" is a baldfaced lie when good animation gets ignored in favor of Vice Ganda's latest starrer (not that we have anything against Vice Ganda).
Why It's No Longer Popular: Not only did Filipino animation never catch on, with the increasing quality of animation everywhere else, and our penchant for dubbing anime in Tagalog, it feels like the demand for original Filipino-made animation simply isn't there, and the cost for meeting any discerning tastes would be too high, seeing as Pixar-quality animation is a pipe dream for even the likes of Dreamworks, let alone an indie Pinoy animation studio just trying to scrape by.
5. Parody-Titled Films
Examples: Tataynic, Omeng Satanasia, Father Jejemon, Nobody, Nobody, But Juan.
Okay, we confess: it should be obvious why this film genre even existed in the first place: the late King of Comedy, Dolphy, just loved doing films with titles that reference other popular films or even trends at the time. Hence, we had a "spoof" of Titanic, the Omen, jejemons, and The Wondergirls.
"Home Along Da Riles" just really underscores that puntastic period in Dolphy's career, which was pretty much 65% of his entire career.
Why It's No Longer Popular: Do we even need to explain at this point? We miss you, Dolphy!