8 Upcoming Local Artists You Should Watch Out For
Aug 30, 2018 &nbsp • &nbsp Blair Perez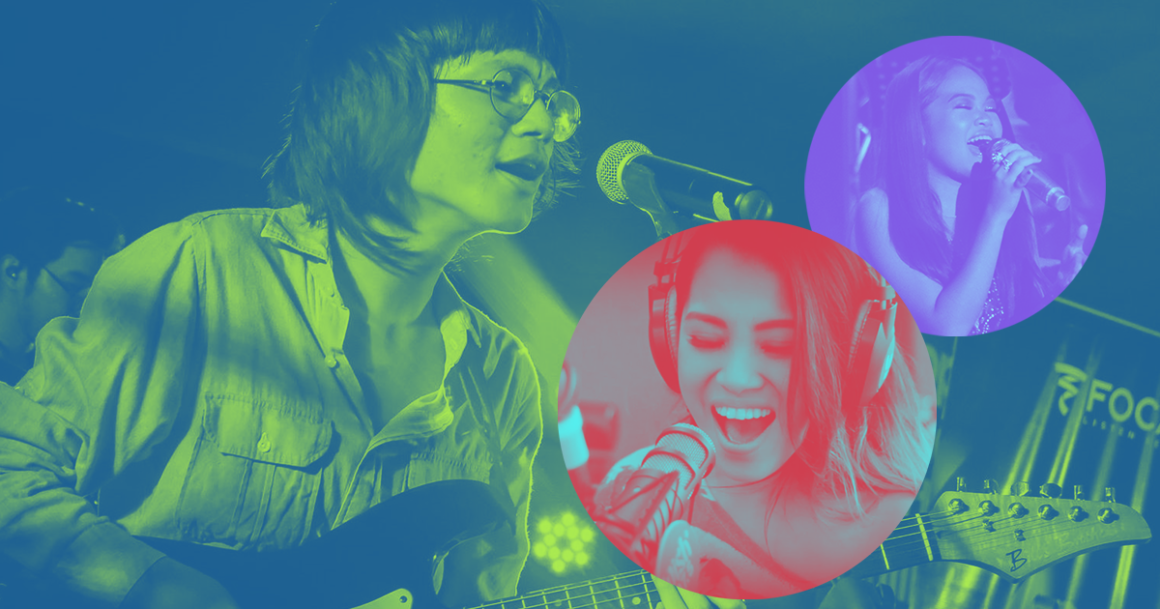 The local music scene is more active now than ever: more genres are being explored, and music platforms have become as accessible and engaging as they have ever been, and a lot of underrated artists are now being recognized. What a time to be alive.
If you're the type who loves exploring up and coming artists and music, here are some from the local scene you should pay attention to:
Janine Berdin
Listen to: With A Smile, Banal Na Aso
An instant crowd favorite in Tawag ng Tanghalan, Janine Berdin has a powerful, husky voice that is distinctive in the local music scene. Her performances always get standing ovations, and her renditions of the classics like "Nosi Balasi" and "With A Smile" are widely praised. She just released her new single, "Biyaya" a month ago.
Unique Salonga
Listen to: Grandma album
The name Unique is nothing new to the music scene, especially to constant gig-goers. Everyone was curious on what he's up to after his departure from IV of Spades, that is until Grandma finally came out. If you haven't heard this eargasmic, mind-blowing album, then you're definitely missing out.
Eumee Capile
Listen to: Bang Bang, Chandelier
Filipinos are known for our great singers who can effortlessly hit high notes, and Eumee is one proof of that. We can't get enough of her covers of Beyonce and Jessie J songs!
Sabu
Listen to: Tulog Na, Walk Alone
Sabu's voice is the music you'll want to hear either when you're going to sleep, or when you feel like you want to bathe yourself with just music. She can break your heart with a sad song, and take all those pieces back together with hopeful music.
Janine Teñoso
Listen to: 'Di Na Muli, Don't Know What to Do
Her popular rendition of the song, "'Di Na Muli" has made it a perfect go-to karaoke song if you're heartbroken. I mean, have you heard how emotional and passionate her voice is? She has sung covers and soundtracks for a while, and maybe soon we'll finally hear an album's worth of goodies!
Rizza Cabrera
Listen to: One, Design
If you loved the heartwarming song from Anne Curtis and Erwan Heussaff's wedding video and wondered where that came from, here's the answer: it was a special song written and performed by local artist Rizza Cabrera. You'll see more of her work on Soundcloud, filled with the kind of music you'll want to play on a rainy night with a cup of coffee at hand.
Elise Huang
Listen to: Nights, Won't Stop
We all have that moment when we're begging for sleep to come, but it does not, so we stare at the ceiling with our head full of thoughts. Elise Huang's music is perfect for those moments. After her debut single, "Nights", she releases her acoustic track "Won't Stop" that is also perfect for our late night playlist on Spotify.
Yan Abelardo
Listen to: Bukas Makalawa, Dapithapon
Folk music is a big buzz in the local scene now, and one voice that needs to be heard is Yan Abelardo. His cold, solemn voice is so pleasing to the ears, the kind of music you'll play in front of the beach. Listen to his song, "Dapithapon" and you'll get instantly hooked.
Know more up and coming artists that deserves a listen? Share them below to spread the love!