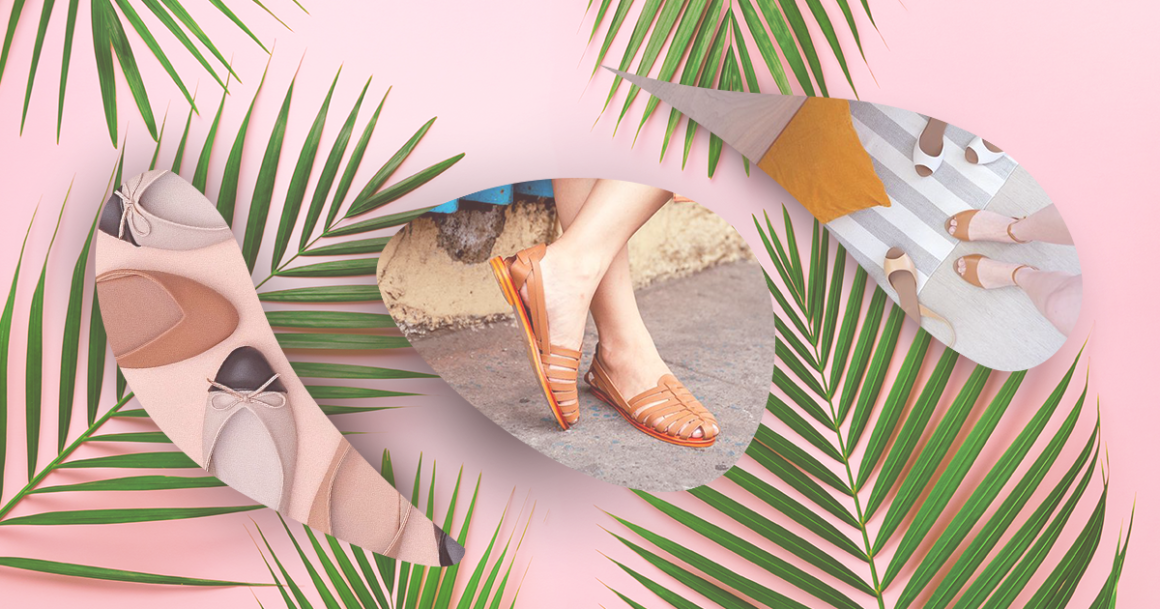 Never underestimate the power of the right footwear. It's said that the first thing a stranger notices about you is your shoes so why not make them itch to ask where you got your pair? There are a lot of amazing shoe brands online, we've listed some down for you because the right footwear can take you places – literally. Have fun shopping!
Tipi and Folk
Established in 2016, Tipi and Folk collaborates with skilled and passionate artisans in Manila with a goal to make their talent and artistry known. The brand promotes simplicity without compromising beauty. Each pair of footwear is designed and crafted from sustainable materials for any girl to enjoy and treasure.
Concept Meraki
Concept Meraki's line of locally handcrafted shoes comes in varying designs. You can wear their pairs essentially anywhere – the office, out with your friends, at an event, or even just for a day at the mall. Their shoes are designed stylish and classy and is guaranteed to your feet comfortable throughout the day.
Posh Pocket Shoes
POSH Pocket Shoes was made for smart Filipina women to use after the grueling hours of walking around in heels. Each pair of shoes is chic, comfortable, and fashionable must haves that you can fold and store in the included innovative wristlet pouch. You read that right, these pairs can be folded and stored even in your small bag! POSH doesn't sacrifice the quality and will always be here to back you up and make you feel comfortable.
Renegade Folk
Each pair of Renegade Folk footwear is handcrafted by a Marikina shoemaker and all their talent, creativity, and skill. The brand started in 2007 by three sisters looking to add the option of stylish and comfortable footwear in the market. To this day, Renegade Folk produce quality sandals with the best and simple designs.
Suelas
Suelas is the answer to which sandals you're going to bring on that trip. The brand started in 2009 with the mere wish of having a pair of shoes to go well with any outfit and can be brought to any trip without hassle. Suelas makes sandals from durable and lightweight materials comfortable enough so you can walk in them for hours.
Mariquina Shoemaker
Mariquina's mission is to bring the glory and craft of Filipino shoemaking into the modern era. They only sell made-to-order pairs to ensure that they give only the best possible value on the hand crafted leather shoes. Pamper your feet with their loafers, flats, and wingtips!
Purple Sole
Doll shoes? Flats? Slingbacks? Purple Sole has got any Filipina's back. Their pairs are designed for any OOTD be it in the office or anywhere else. Their colors range from neutral to bold with patterns and styles, and yes, they have purple shoes too.
Olivia Manila
Olivia Manila shoe designs are made with the owner's sentiments in mind, these are the shoes she wanted to own when she was younger but didn't have the means. You're sure that her pairs of simple yet elegant shoes are made with quality, comfort, and design in mind.  You can choose between affordable flats and heels in various beautiful designs.
Where did you get your favorite pair of shoes? Share it with us below!