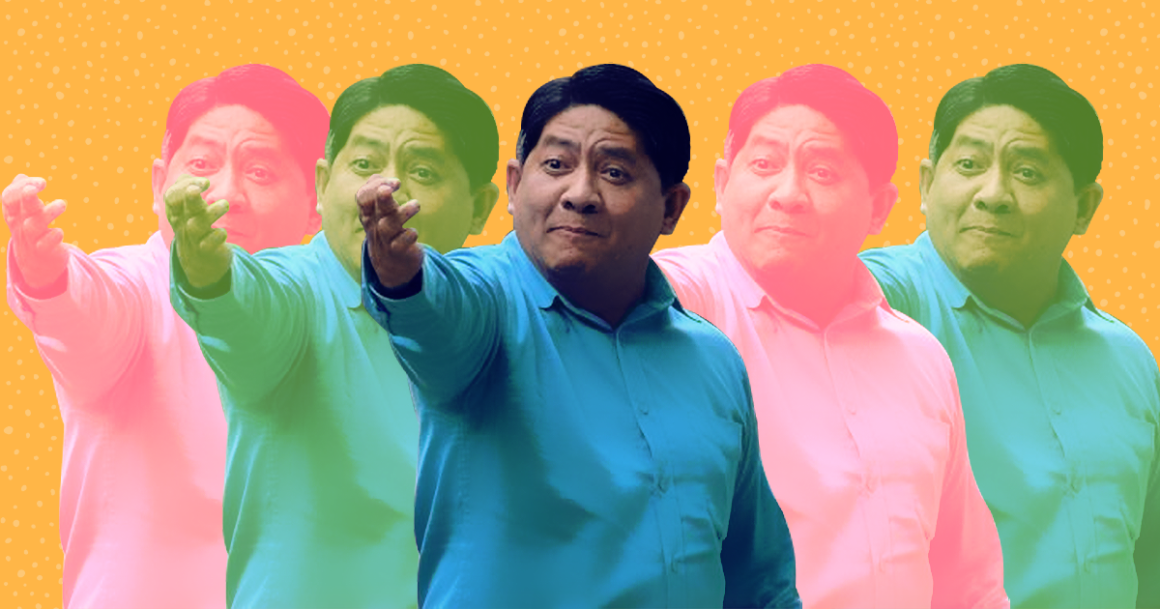 You know the guy. You just have to say the magic words 'Mga bobo!' and people know who he is. It's the guy in a video that went viral earlier this year where, he calls, nay shouts, at CJ Sereno supporters – "Mga bobo!" and flips them the bird.
Because of the Filipino's love for the meme culture, the video garnered thousands of shares and Gadon immediately became an iconic meme. Fast forward to the present, Gadon has been tagged in videos where he seems to be making rounds or at least reaching out to different groups of students in Manila through videos (here's another one). The 'Larry Gadon-approved university' quickly became a thing. If your university hasn't been declared 'hindi bobo,' then you most likely haven't been blessed by the Lucky Gadon.
But who is this guy? Aside from sharing his videos and mimicking his tagline, what do we know about him? Apparently he's a lot to handle and it's time we're educated.
Meet Gadon
Larry Gadon

Arroyo's legal counsel. Marcos loyalist. The man behind Sereno impeachment complaint. Duterte ass-licker. Ang tunay na BOBO.

Don't let his virality fool you on his plan to destroy the country. pic.twitter.com/nPhJXiebXT

— rennard (@rennardmarquez) August 28, 2018

Who would've thought that a few foul words and a few expletives could grant you fame?
Oh. Of course.
In these trying times, it pays to stay REAL woke
Atty. Larry Gadon once threatened to kill all Muslims in the Philippines two years ago when he was running as a senator. Don't be fooled by his social media stunts and "cool and funny" viral videos on the upcoming 2019 Philippine Senatorial Elections.

— Kevin Quilantang (@KevinSquila) August 28, 2018
He once ran for senator but failed to win. Oh and he also threatened to kill the entire Muslim community down to their 'ipis at daga.' You don't believe it? Watch this interview with Kara David. The horror starts at the 00:00 mark and ends at 11:53.
Harsh but true?
So nung sinabi ni Larry Gadon na di bobo yung mga taga school niyo naniwala naman kayo?

Edi…bobo kayo for seeking validation from a man with questionable integrity and intelligence. Let that sink in!

— Mark Angelo Roma🇵🇭 (@YourFACTbuddy) August 28, 2018
Sometimes the 'It was just a joke' excuse can't justify certain actions. For the people involved it might just be a joke but for others who don't know better, they might believe this guy is a good guy, and that could actually be dangerous.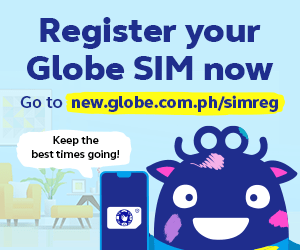 WTH is this even???
B a s u r a pic.twitter.com/fzC3zFJcCN

— ross (@rosselle) August 28, 2018
Seriously? It's a thing?
8 Mind-Blowing Quotes from Small-Time Criminals (That Prove Our Local News Is Trolling Us)
8 Mind-Blowing Quotes from Small-Time Criminals (That Prove Our Local News Is Trolling Us)
Kel Fabie | Jul 19, 2018
Stay in your meme lane
Larry gadon using "meme culture" to his advantage is scary af. This is what happens when people dont understand that memes are supposed to be ironic

— Raniel Orendain (@rjorendain) August 28, 2018
When Gadon became a source of hilarity and memes, we gave him the publicity and political capital he needs to eventually run for office. And because we love our memes so much, we normalize Gadon's stupidity. And we wonder why the public officials we have are a joke.

— Abbie // #BoycottNutriAsia #StandWithTheLumad (@ysabellayao) August 28, 2018
Read: Xian Gaza.
A Timeline Of Nyeam: The Rise And Fall of Xian Gaza
A Timeline Of Nyeam: The Rise And Fall of Xian Gaza
Kel Fabie | Jul 03, 2018
Preach, netizen!
Pro tip: Instead of glorifying Gadon as a walking meme when you see him, take the opportunity to call him out and show him that the Filipino people deserve better lawyers. Glorifying his stupidity makes you more stupid.

— Inigo Abellar (@InigoAbellar) August 28, 2018
We're watching you!
Gadon visiting campuses in the Metro can be a way for him to flourish his name to the youth if ever Duterte backs up him in the Senate. It's no longer just a theory because it can really happen next year. And, that's fuckin scary. But sorry Gadon, try harder. 🙃

— Bea Sacdalan (@sacdalanbea) August 28, 2018
Are you scared now?
All these Gadon videos and memes make me afraid that people will really be stupid enough to vote for this guy.

— Mike (@_MagisMike) August 27, 2018
Sure, anyone's free to be a meme. But to rise from becoming a meme to having a position in Philippine politics will just be absurd.
But then again, this country seems to be enjoying the absurdities in life a bit too much.
Still find him funny?  We'd love to hear your opinions about Atty. Gadon, share it with us below!