It's just been a few days after the calendar was replaced and yet a lot of dates are already filled with exciting events for the rest of the year. That seems true for the local movie scene, with more and more Pinoy movie trailers popping up on our social media feeds, including films that we've waited years to release. What a time to be alive! Scroll down to know what will be shown this year:
8. Meet Me in St. Gallen
"Meet Me in St. Gallen"

Bella Padila & Carlo Aquino

Directed by: Irene Villamor

In Cinemas this Valentine's Day 2018

Posted by Spring Films on Tuesday, January 2, 2018
You've probably seen this trailer on your Facebook feed multiple times, and it's bound to be another hugot film that will tug at your heartstrings. The teaser introduced the story of two people who accidentally met again after a failed dating relationship years ago, willing to give their love another shot. If you're a fan of the movie Celeste and Jesse Forever, you'll see a lot of references here!
7. Changing Partners
Changing Partners Full Trailer

SAKITAN NAAAAA!!!!!

"It's always someone else's fault except yours!"
"This is a relationship. You make it work."
"Madaling mag-decide. Ayaw mo lang."

CHANGING PARTNERS
A 2017 Cinema One Originals Festival Competition Film

Music/songs and original play written and created by Vincent A. DeJesus
Adapted Screenplay by Lilit Reyes and Vincent De Jesus
Starring Agot Isidro/Utoy Lorenzo as Alex
Sandino Martin/Anna Luna as Cris
Directed by Dan Villegas

GALA NIGHT, 14 Nov, 9pm, Tuesday, Trinoma Cinema 2
Tickets available soon!

Other screenings at Glorietta Cinema 4, Cinema '76, Cinematheque Centre Manila, UP Film Institute, Gateway Cinema 9 and Power Plant Cinema! Follow this page for the screening schedule!

Posted by Changing Partners on Sunday, November 5, 2017
During last year's Cinema One Originals Festival, we saw another interesting lineup of quality films with a nationwide release potential. The stage play-turned-musical film, Changing Partners is one.  Its compelling and intriguing story of a couple within a 15-year gap is told via four characters, and you wouldn't want to miss its fascinating storytelling! It will be having a wide release on January 31.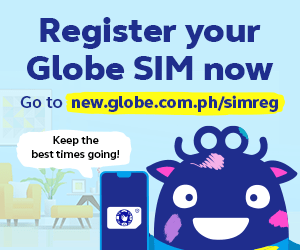 6. Mama's Girl
Mama's Girl Official Full Trailer

Mama's Girl Full Trailer
Opens January 17, 2018

This 2018, Regal Entertainment will bring you on a journey to LOVE, PASSION, COMPASSION, COMMITMENT and FORGIVENESS.

Starring Sofia Andres, Diego Loyzaga, Jameson Blake, and Sylvia Sanchez. With Yana Asistio, Heaven Peralejo, Karen Reyes, Arlene Mulach, Allan Paule, Alora Sasam, and more.

A Film by Connie S. A. Macatuno
Presented by Regal Entertainment Inc.
#MamasGirlTrailer

Posted by Regal Entertainment Inc. on Saturday, December 30, 2017
Anyone who is very close to their mom can probably relate to this newest film starring Sylvia Sanchez and Sofia Andres. The film features a fresh cast, set against a light setting that looks like it will give us tears in the end. It also stars some of the today's young heartthrobs Diego Loyzaga and Jameson Blake (who is the leading actor of another upcoming film, Ang Babaeng Allergic sa Wi-Fi).
5. Tayo, Sa Huling Buwan ng Taon
If you're one of those who's left heartbroken by the film Ang Kwento Nating Dalawa, the feels trip isn't over yet. It has a sequel: Tayo, Sa Huling Buwan ng Taon, which, based on the title and teaser, will take us on another rollercoaster of emotions. It was anticipated to be shown last December, but we're crossing our fingers that it will be released this year!
4. Ang Dalawang Mrs. Reyes
Unrated Trailer | 'Ang Dalawang Mrs Reyes'

Unrated Trailer | 'Ang Dalawang Mrs Reyes'

Lianne (Judy Ann Santos) and Cindy (Angelica Panganiban) are two very different women with the same goal; and that is to keep their husbands.

But soon, they realized what they need to do is to keep them apart… from each other.

Will they get their revenge or will the jokes still be on them until the end?

Directed by Jun Robles Lana, "Ang Dalawang Mrs Reyes" is coming to cinemas this January 17!

Posted by ABS-CBN Film Productions Inc. (Star Cinema) on Wednesday, January 3, 2018
Take a pause from the hugot films and watch this newest film by Star Cinema. Judging from the trailer, this movie will be full of laughs and good vibes given the intriguing storyline. Judy Ann Santos and Angelika Panganiban in one film? We're sold! It will be shown on January 17 in cinemas nationwide.
3. Mr. and Mrs. Cruz
What makes a couple? Love. Commitment. Marriage?

From the writer and director of Kita Kita, comes an unusual love story, #MrAndMrsCruz. Starring JC Santos and Ryza Cenon. Only in cinemas on January 24!

Official Soundtrack: Istorya by The Juans and Nicole Omillo
Spotify Link: https://open.spotify.com/track/3VAR2ixcMD5aaAKE5ayHCM

Posted by Viva Entertainment, Inc. on Friday, December 15, 2017
Fresh from their stint in Pista ng Pelikulang Pilipino, JC Santos and Ryza Cenon pair up for this honest film about love, marriage and commitment. Yet another movie that features travel and romance, a lot of people will surely relate to the story of Raffy and Gela who met while out of town. Watch their complicated love story on January 24 in cinemas nationwide.
2. Never Not Love You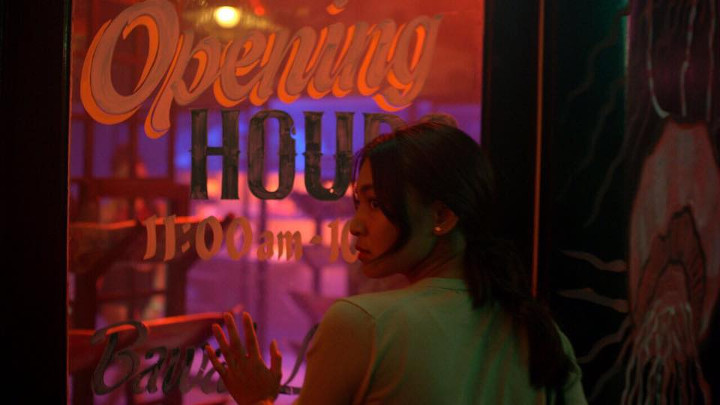 The last week of December saw a lot of unexpected plot twists and suprises—especially for Jadine fans! Yup, James Reid and Nadine Lustre will be starring again in what seems to be a very millennial film (based on the teaser photos). If this will be another heartbreaking film, we are yet to find out. For now, we'll just wait for the full teaser to be uploaded soon.
1. Goyo
After the box-office success of Heneral Luna, Artikulo Uno Productions has finally come up with its sequel, Goyo: Ang Batang Heneral. Based on the teasers, they gave a lot of attention to detail on this one: they have huge production sets (some even took months to make!) and even hired historians as consultants for the film. But of course, we're also excited to see Paulo Avelino playing the title role!
What film are you most excited to watch? Share with us in the comments section below!