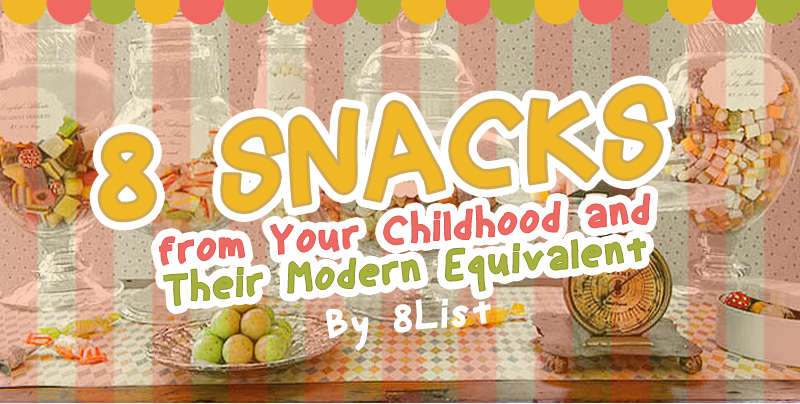 Food has an amazing ability to trigger memories. When we're out the smell of liempo on a grill is enough to send us running home to our friendly neighborhood ihawan. Similarly, much of our childhood memories are inextricably linked with the things that we snacked on. Here's a trip down memory lane: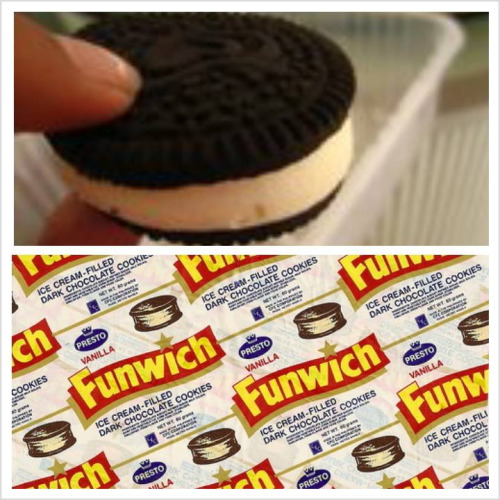 A hot summer afternoon wasn't complete without Presto's now-defunct Funwich. It was the perfect wafer and ice cream sandwich, in chocolate or vanilla, with just the right crunch to keep the sandwich together while you were eating it but enough give that it was a delight to consume.
Where you can cop it now:
Though not quite the same, Dairy Queen's surprisingly affordable ice cream sandwich comes pretty close to our Funwich fantasies.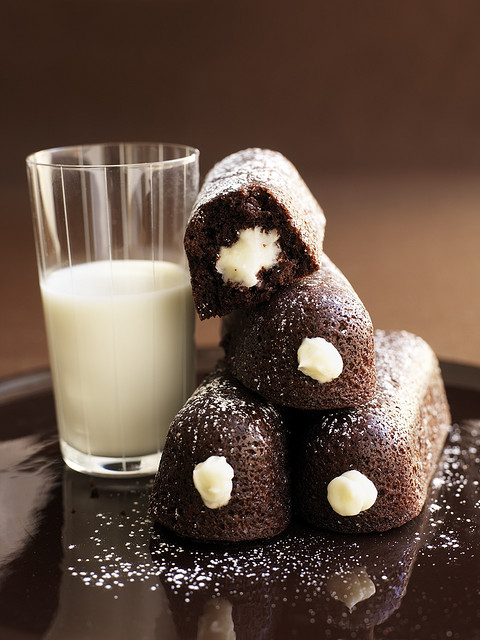 Let's admit it, the only reason we accompanied our parents to the grocery store was to sneak a few boxes of Whammos into the shopping cart. Whammos were a feverdream-inducing handful of icing-filled chocolate cake, our childhood raison d'être, a far cry from the current market's smaller and, sadly, airier cousins.

Where you can cop it now:
Eating about three Fudgee Bars at the same time might come close to a single Whammo.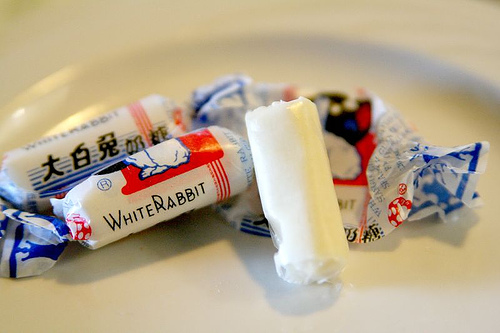 Despite those strange melamine/formaldehyde contamination scares in the 00's, we continue to scarf down the Cream variation of White Rabbit Candy when we can find it. To this day there is little else more exciting than opening a bag and taking that first bite of milk-flavored goodness, complete with sticky rice paper wrapping.

Where to cop it now:
Check the grocery shelves for the rebranded Golden Rabbit, which uses milk from Australia and New Zealand instead of China. Or settle for the hard candy version – we won't judge you.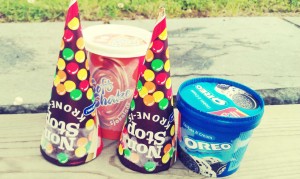 Much like the Funwich, Non Stop's ice cream cups were a summer staple. Their serving size was just right, with generous layers of different flavors and toppings.

Where to cop it now:
While the market has tons of ice cream cup options, Selecta's Cornetto comes the closest.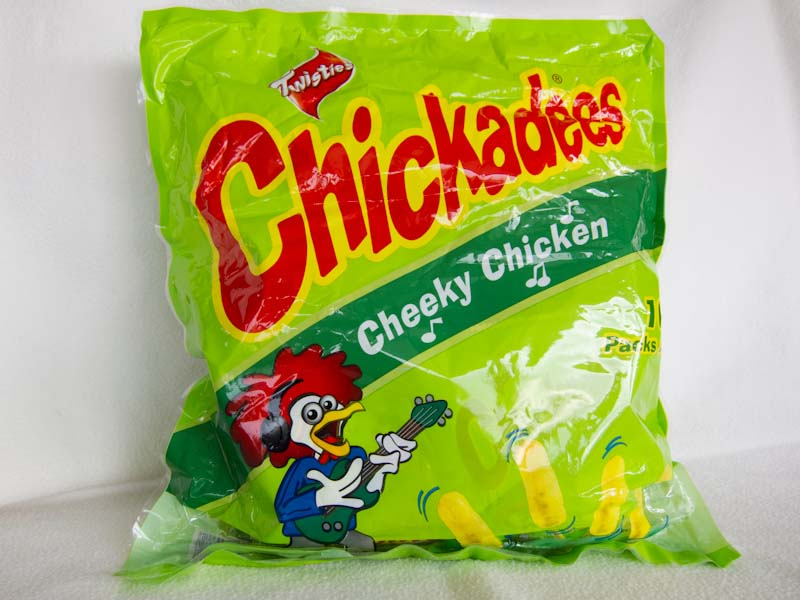 Classic Chikadees came in unmistakable green and yellow packaging and were marketed as a unique chicken flavored snack. Apart from tasting amazing, each bag came with the delightful surprise of a random prize: from sticker sets to small plastic toys.

Where to cop it now:
Satisfy that chicken flavored chip craving with Lay's Chicken and Waffles chips or Walker's Roast Chicken chips. (Sadly, they do not come with a prize.)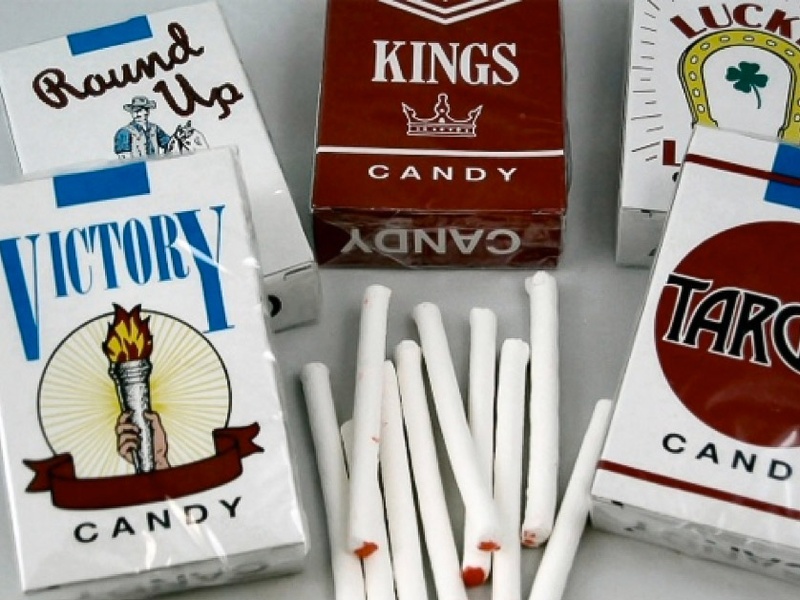 Where to cop it now:
A quick and relatively easy fix led candy cigarettes to be marketed as Candy Sticks. Now you know what to look for at your nearest grocery.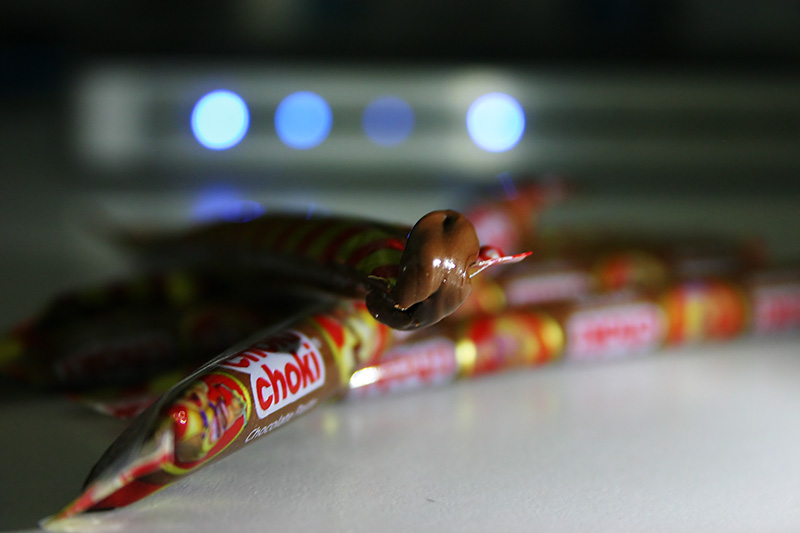 It was just that good.
Where to cop it now:
If you're lucky, you can still find Choki Choki at your neighborhood tindahan, but don't be surprised if they're half the size they used to be. Another alternative would be Rebisco's Krim Stix.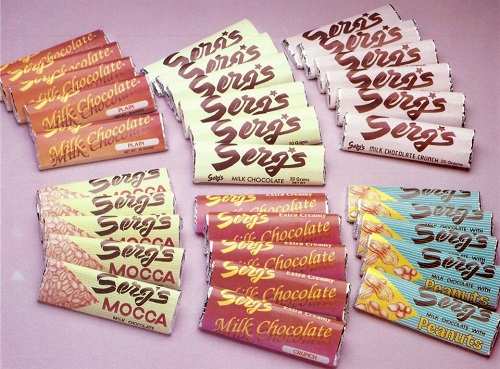 Oh man, Serg's Chocolates were better than tasting rainbows, more satisfying to melt in our mouths than in our hands. Despite efforts to revive the brand in the 90's (which is why most Millenials remember it fondly), the company sadly declared bankruptcy. Fans are slowly slipping in their hope of Serg's wide variety of chocolates ever making a comeback.

Where to cop it now:
Go forth and Goya. For extra effect, take a mouthful of Goya and Flattops in one bite to achieve a (sad, subpar) Serg's simulation.

What are your favorite snacks from childhood? Share in the Comments Section below!