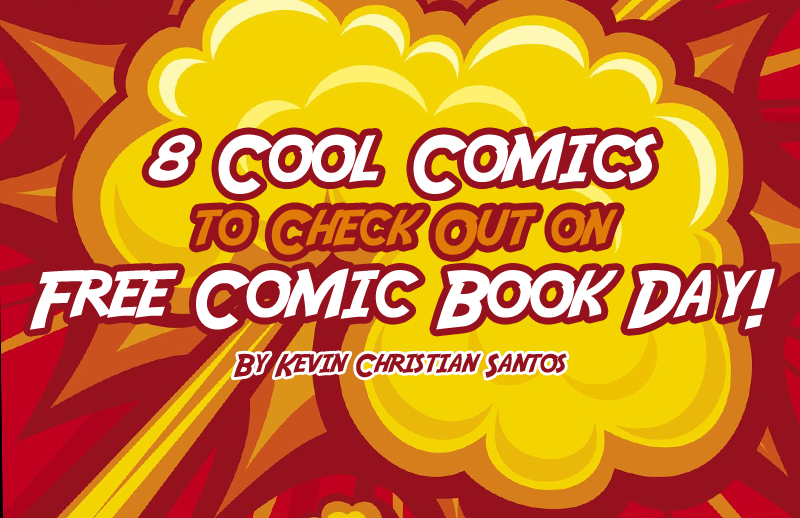 Comic book fans rejoice! Free Comic Book Day is around the corner! In celebration of this awesome yearly event, here are a few titles to keep your eyes on come event time! Binge reading (and camping), commence!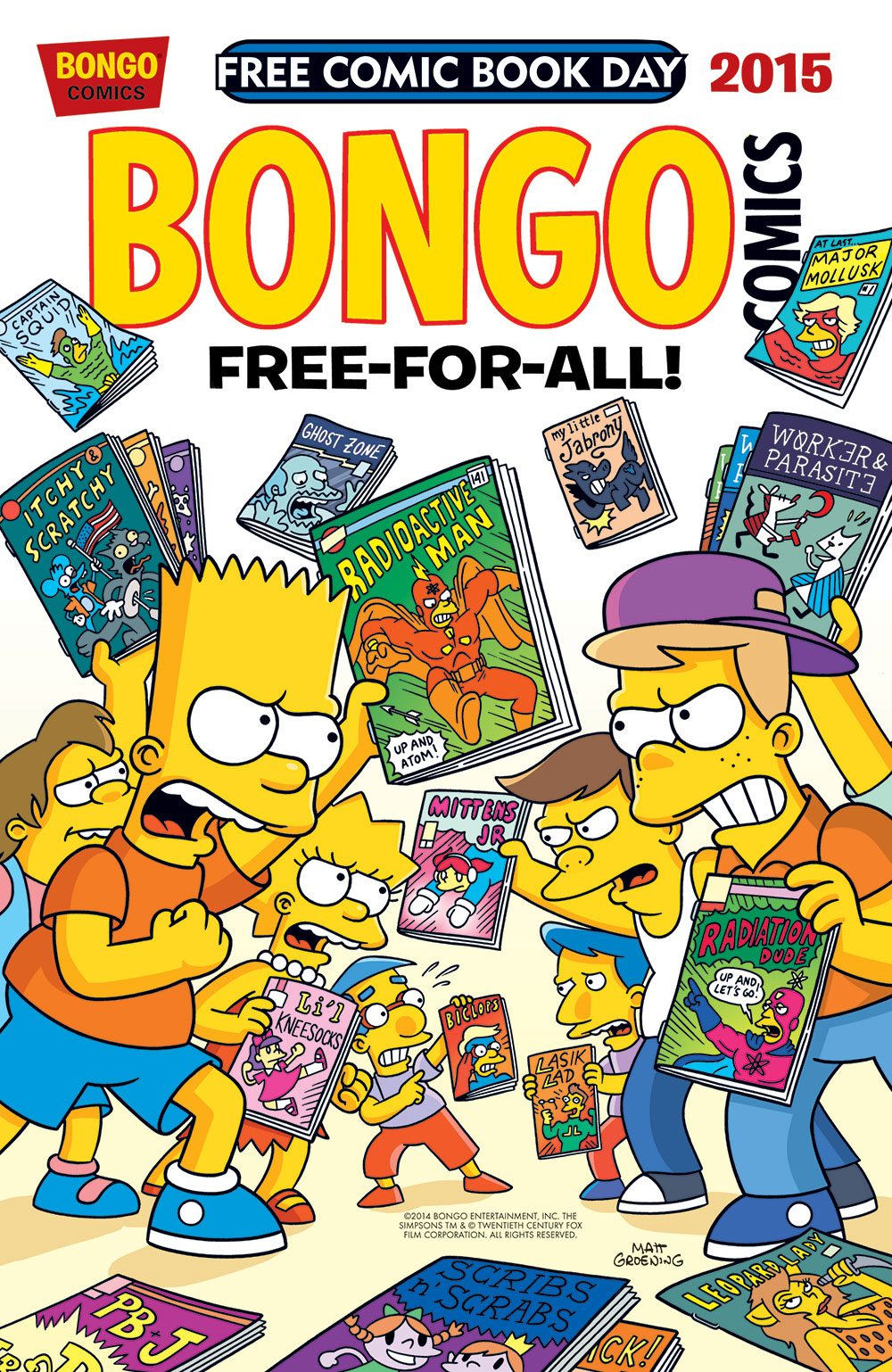 Publisher: Bongo Comics
Two words: The Simpsons. Creator Matt Groening brings us new stories from everyone's favorite family in what is dubbed as the "foremost Free Comic Book Day four-color giveaway of the year!" Hilarity ensues when Bart disrupts Springfield Elementary School's order with one of Professor Frink's discoveries, Lisa opens a gateway to an ancient past, Homer tries his hand at home improvement, and Comic Book Guy gets a…girlfriend???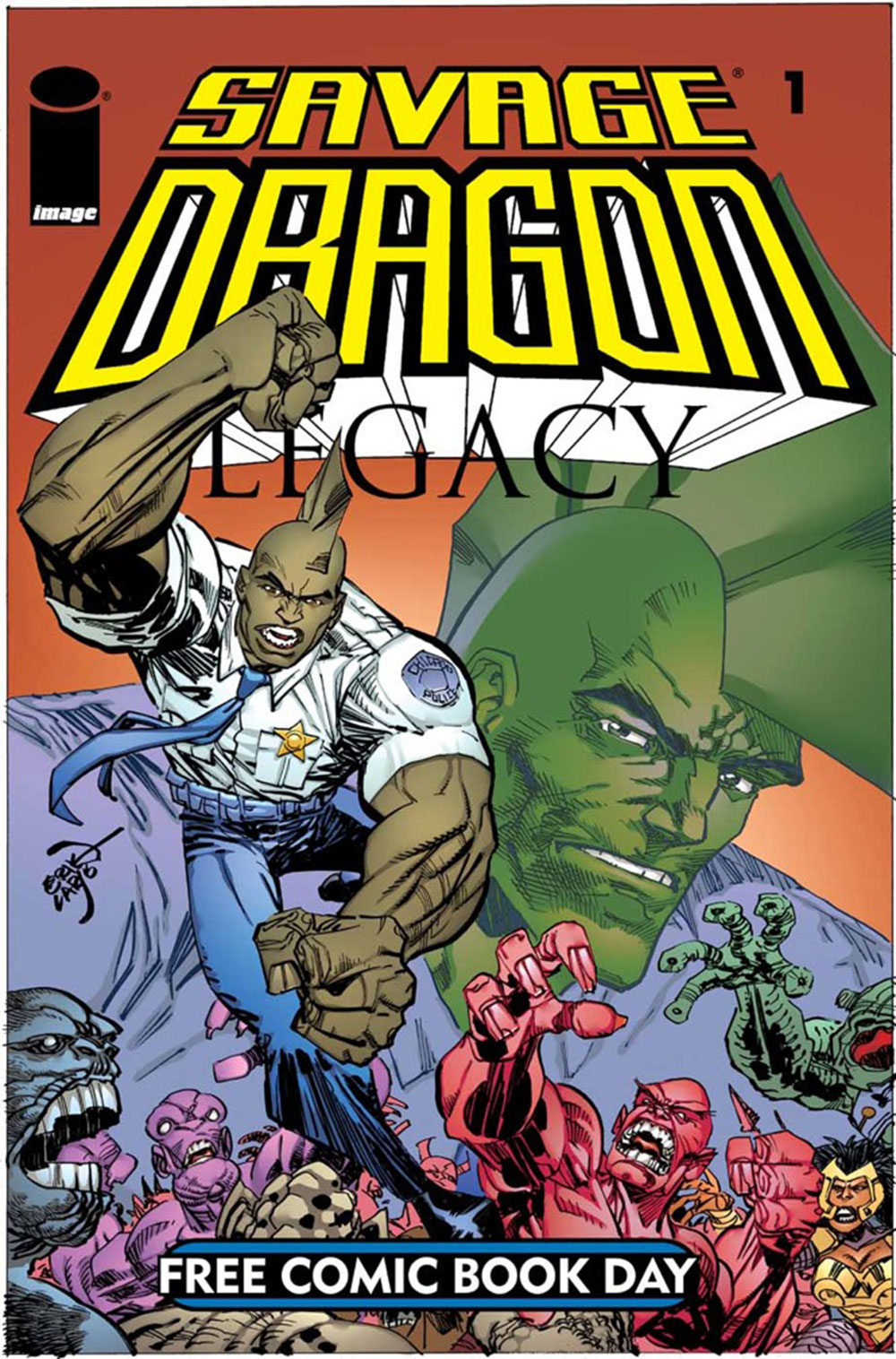 Publisher: Image
Artist and writer ErikLarsen's Savage Dragon has been in syndication since 1992, and it shows no sign of stopping anytime soon. In fact, it's one of the two original Image Comics that's still being published to this day. It's just that good. It's secret? Plenty of tongue-in-cheek humor, violence and sheer unpredictability. In Legacy, we see Malcolm Dragon, son of the original Dragon, graduate high school and follow his father's footsteps in joining the Chicago Police Department. The danger in the city is increasing by the day. Will he be able to step out of his father's shadow and become the hero the city desperately needs or be doomed to be a miserable (and dead) failure?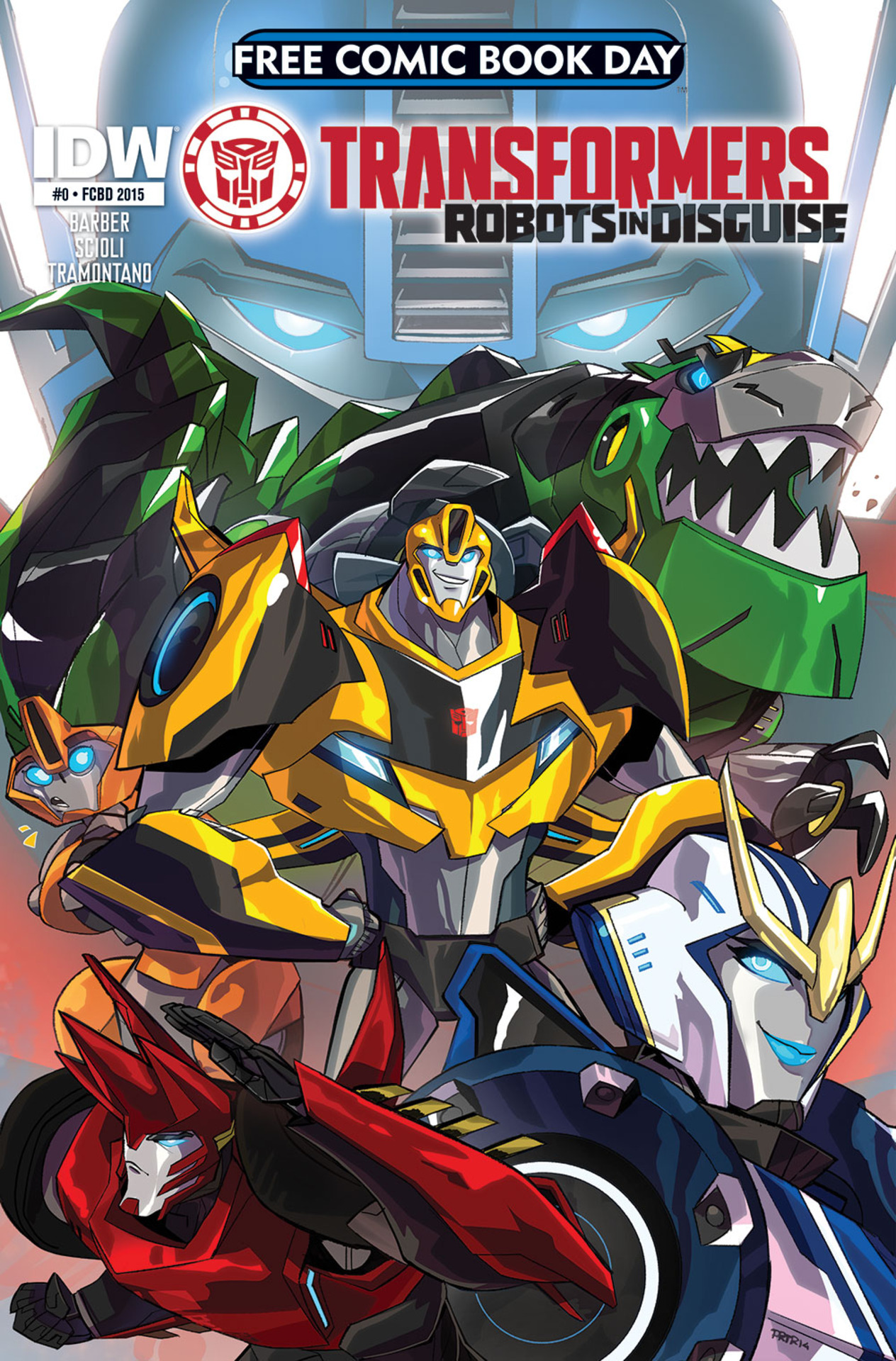 Publisher: IDW
When Optimus Prime is away—the Decepticons will play! With the bad guys on the loose, it's up to Bumblebee and a ragtag group of Autobots to save the day and prevent the Decepticons from wreaking havoc on Earth! As a bonus, you also get a Transformers vs GI Joe strip! Retro fans, rejoice!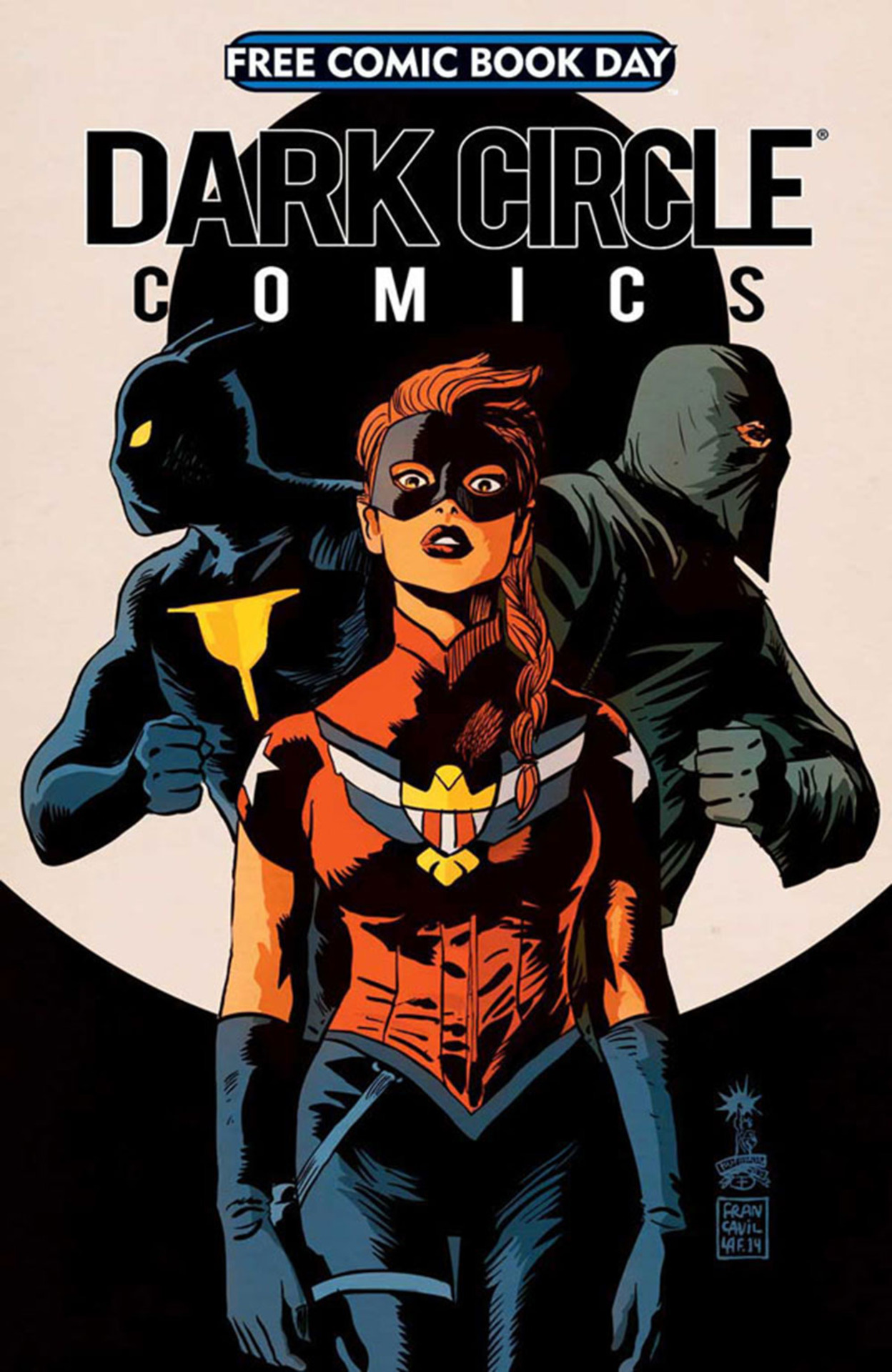 Publisher: Archie Comics
Archie Comics have been killing it lately, giving the middle finger at convention. In the past year alone, we saw Archie die, the town of Riverdale overrun by flesh-eating zombies, and Sabrina the Teenage Witch marry the evil cosmic deity and bringer of apocalypse, Cthulhu. Let that sink in. In Dark Circle Comics, Archie Comics reinvents their classic heroes the Fox, the Shield, and the Black Hood in an edgier, more mature setting.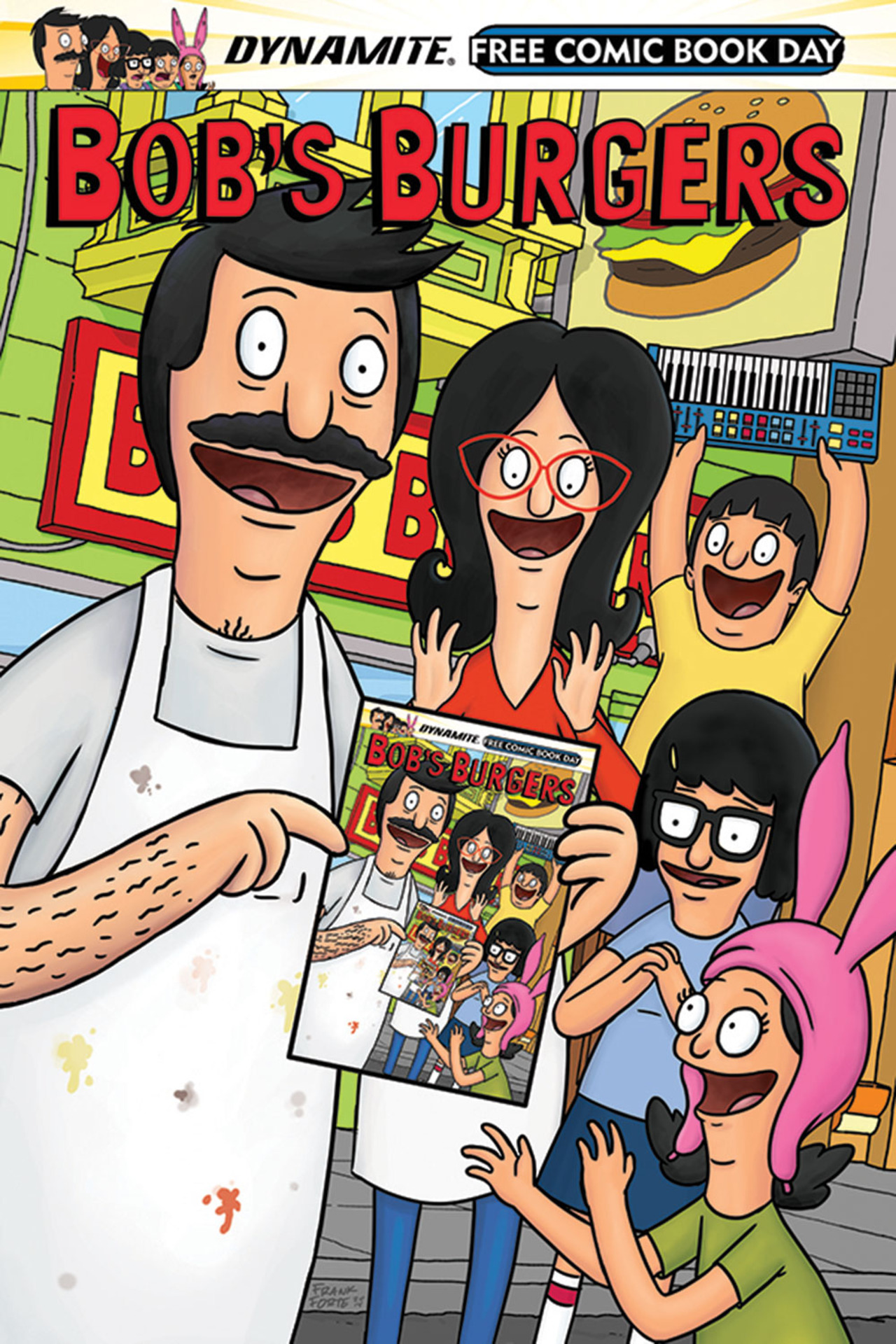 Publisher: Dynamite
The hit TV show is now a comic book! As a plus, it's even written and drawn by the show's writers and animators! The book sees members of the Belcher family get into their own series of misadventures, from Tina's sexually-repressed "friend fiction" to Gene's "Gene Belcher Presents: The Musical," the latter of which features plenty of farts. With stories like that, you're guaranteed the comic captures the show's feel perfectly! One Foot Feta-ish Burger to go please!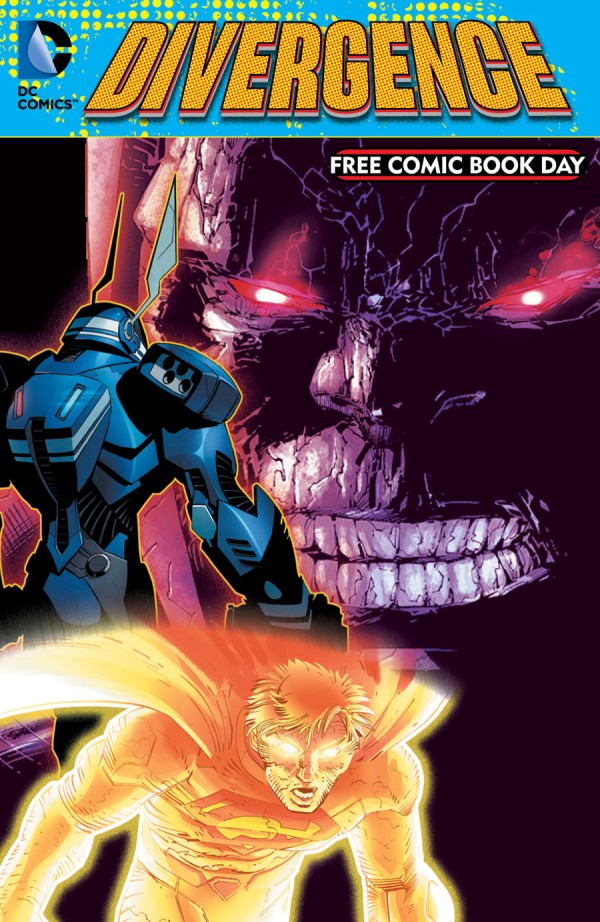 Publisher: DC
Get a first look at upcoming storylines from DC with Divergence! The Justice League squares off against one of DC's most menacing villains Darkseid, Batman debuts his new costume, and we get an earth-shattering preview of the "Convergence" story arc.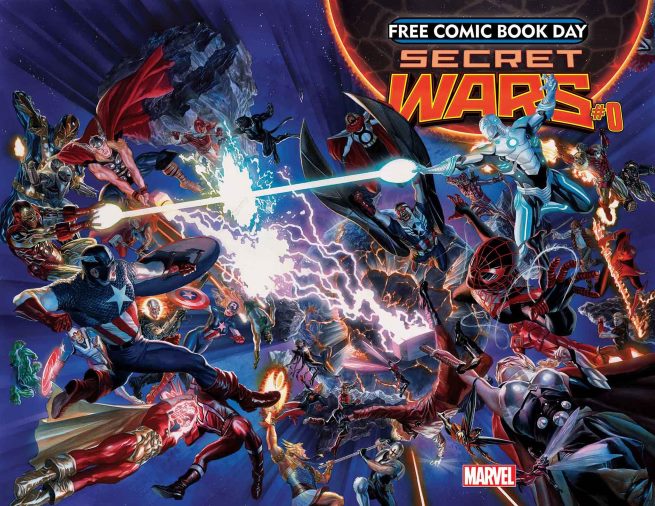 Publisher: Marvel
Get ready for Marvel's biggest event of the year. It's now the final days of the Marvel Universe as we know it. From its ashes will rise Battleworld. We see our favorite heroes from different worlds battle desperately for survival. Will order ever be restored? Get ready. War is coming.
BONUS: the comic will also feature "Attack on Avengers", an 8-page Avengers and Attack on Titan crossover story from manga creator Hajime Isayama and artist Gerardo Sandoval.
This comic's guaranteed to be a face-melter. Excited yet?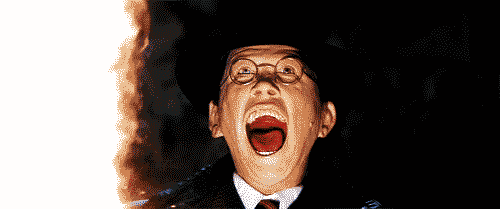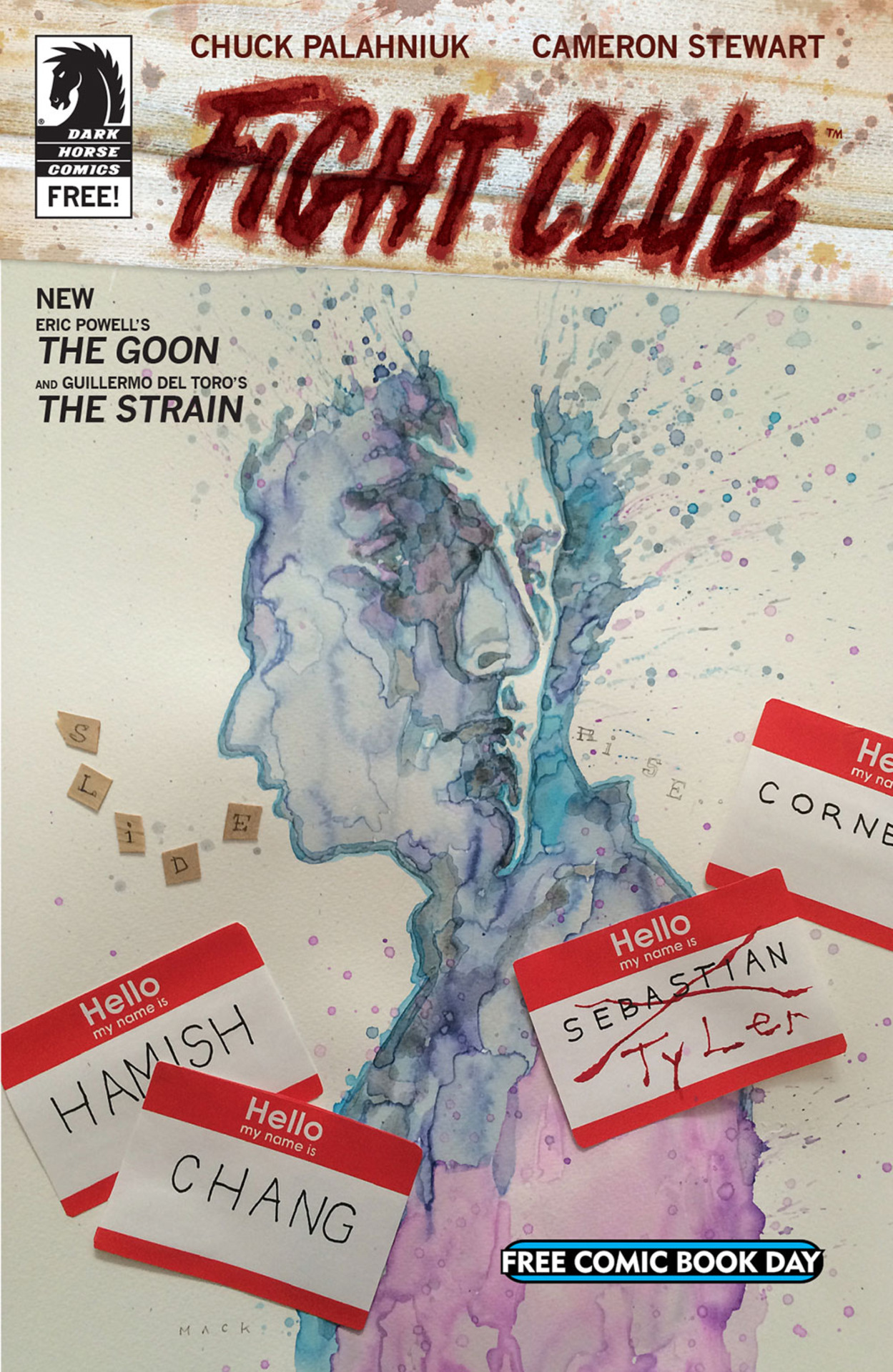 Publisher: Dark Horse
First rule of Fight Club: You do not talk about Fight Club. SCREW IT. One of the more hyped comic book releases of this year is Chuck Palahniuk's comic book sequel to his novel Fight Club. In the comics, we see our protagonist, living a "normal life" after the events of Project Mayhem. He has a kid, a wife, and pills to keep his fate at bay. But all that's about to change.
For Fight Club's Free Comic Book Day special, Palahniuk and artist Cameron Stewart adapts the novel's original ending, which is different from the movie. What happens next? You'll need to pick up a copy.
As a plus, Fight Club also features an all new chapter of Guillermo Del Torro's The Strain, penned by Guillermo himself.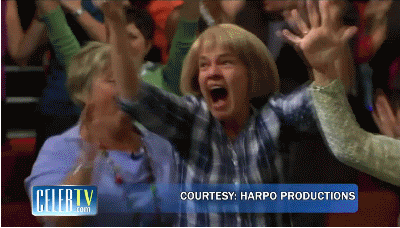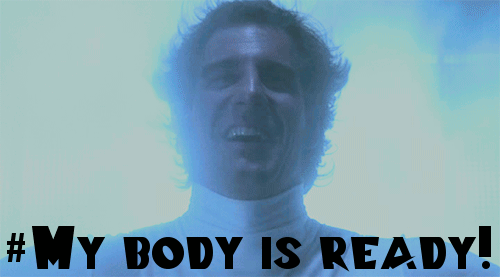 For more info on Free Comic Book Day, head on over to their official Facebook page here!