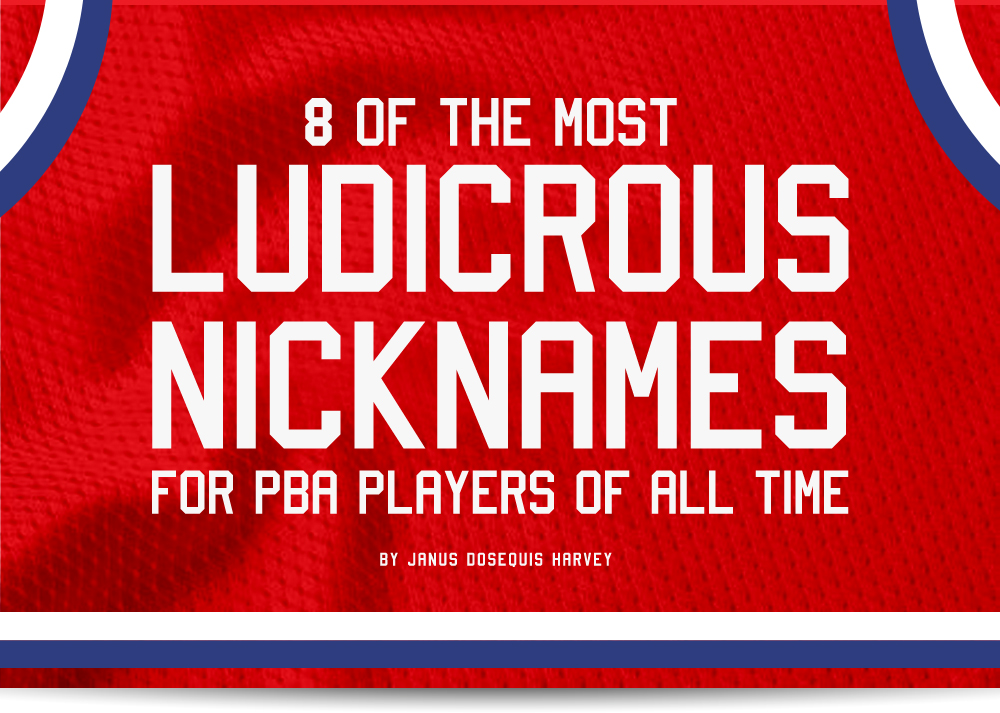 [dropcap letter="I"]f there's one thing I will never forget about the PBA, it's how creative some of the nicknames we have for players are. Personally, I will always be in awe of whoever coined the term "The Defense Minister" for Jerry Codinera or "The Chairman of the Boards" for Abe King. They were witty, creative, and really captured our imaginations.

And then, we ended up with the nicknames below.

For every "El Presidente," there was an "El Aparador." Let's take a look at some of the most hilariously bad nicknames for PBA players, both past and present.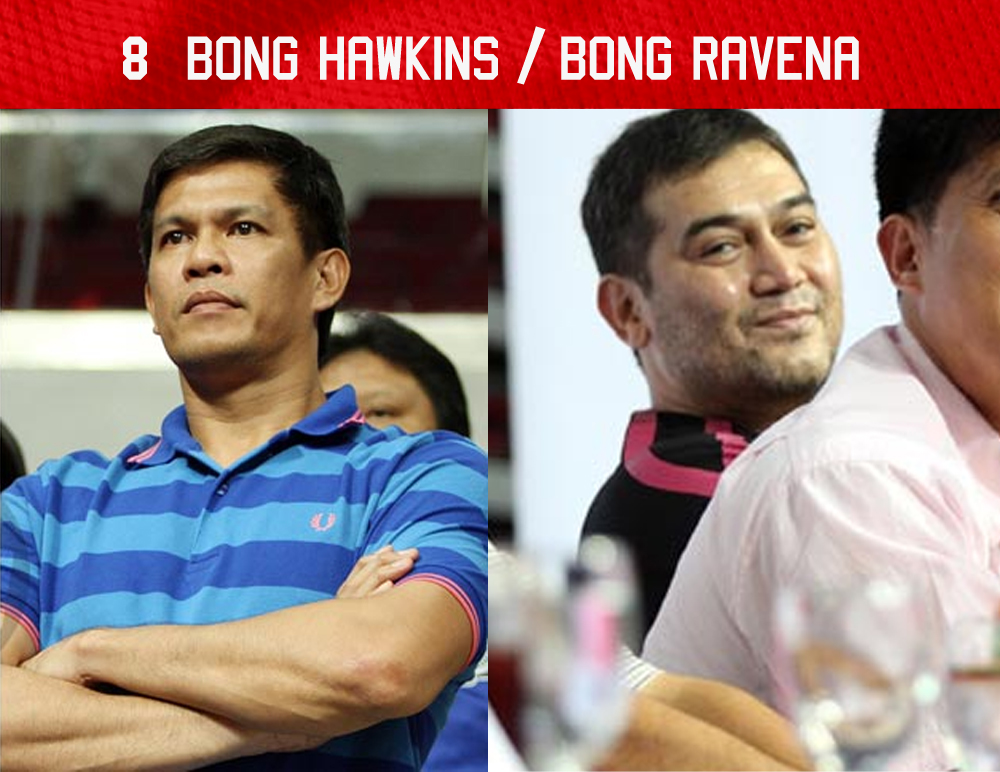 Nicknames: "The Hawk," "The Raven."
While the least egregious of nicknames based on the player's real names, it's a bit amusing how two players conveniently named after birds were playing in the same era. Makes you wonder what they would have called Mick Pennisi if he were there, too.
What I Would Have Called Them: Bong "The Hawk" Hawkins and Bong "The Raven" Ravena. While they're pretty ludicrous when put together, they're pretty appropriate nicknames on their own, regardless. It's really hard to think of anything else for these two guys at this point.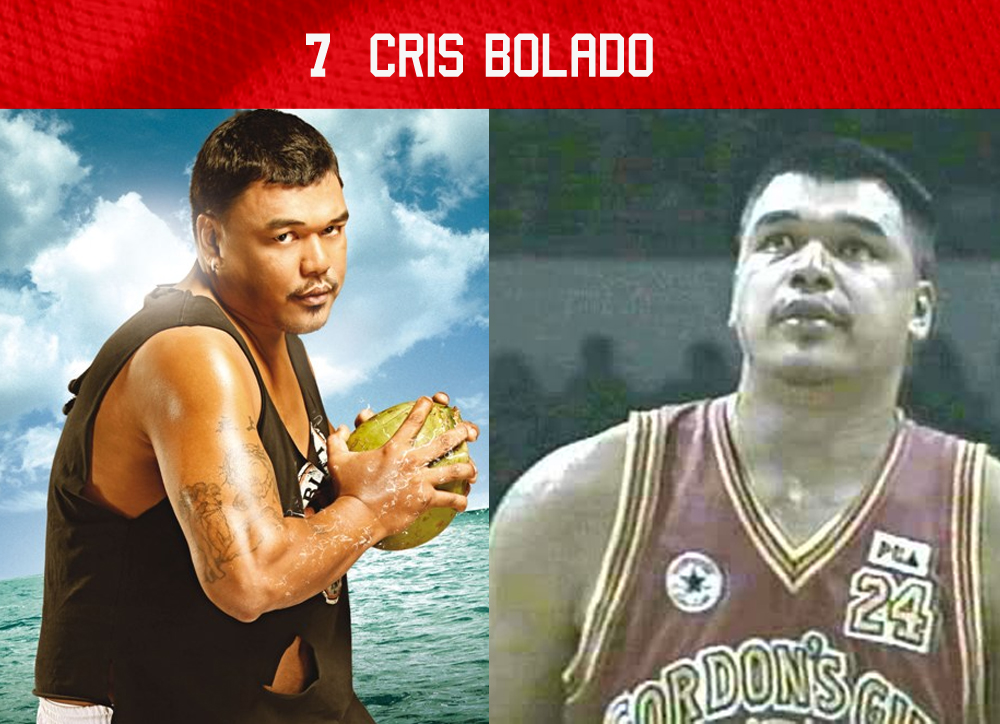 Nickname: "Jumbo"
It was a pretty funny nickname for the guy who could have picked up more championship wins than Bill Russell if he played long enough, despite being hardly more than just a role player in any of his teams. Nonetheless, the numerous cries of "Jumboladooooo!!!" grates on your ears pretty fast while watching a game
What I Would Have Called Him: Cris "Feng Shui Master" Bolado. He was part of seven straight championship teams in the mid-90s not because of his exceptional skill or talent, but because he kept getting traded to winning teams for that entire run. If that doesn't count as good luck, I don't know what does.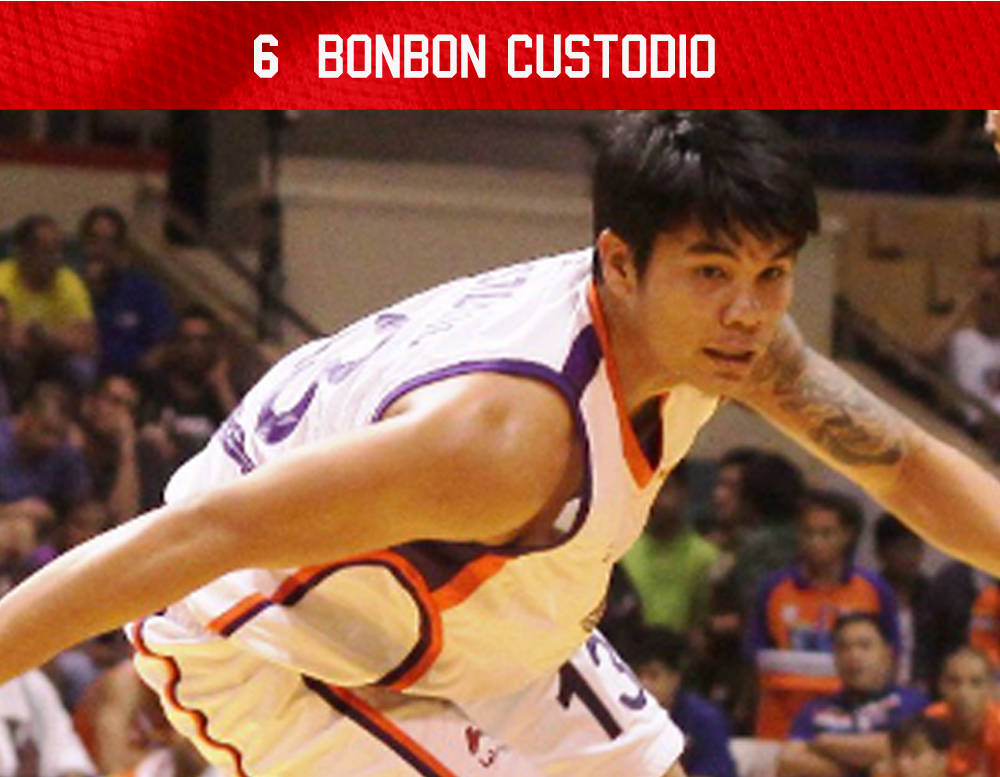 Nickname: "Bonfire"
Seriously? Just because you can make a pun on the guy's name doesn't mean you should. As it stands, naming him after how most UAAP teams celebrate when their basketball teams win a championship (or a single game, as is the case with UP) isn't particularly creative.
What I Would Have Called Him: BonBon "Rated SPG" Custodio
We all know he's one of the best slashing point guards in the league. See how that works out?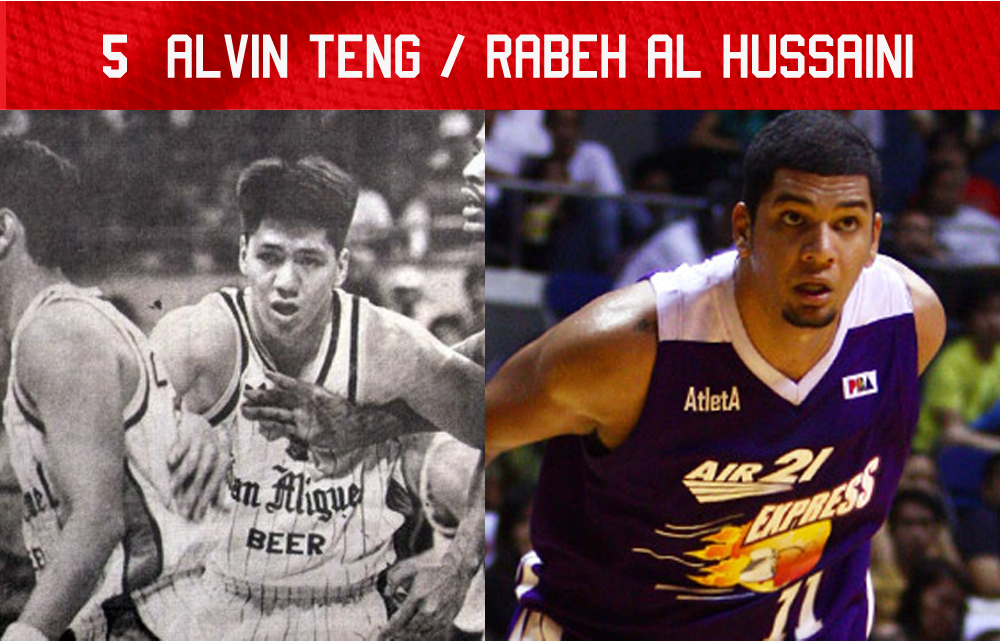 Nicknames: "Robocop," "Rabeh Cop"
We're pairing the two because they share very similar nicknames, and neither make sense. How did Alvin Teng ever earn comparisons to Robocop in the first place? It's not like he was emotionless. If anything, he was a pretty intense player who could be on fire on any given night. Rabeh, on the other hand, well, we know why they insist on calling him that, but if it didn't work with Alvin Teng back then, it sure doesn't work with Rabeh now.
What I Would Have Called Them: Alvin "The Microwave" Teng and Rabeh "Grabeh" Al-Hussaini
Okay. I don't think I promised all my nicknames would be great ones, but I figure calling Alvin Teng "The Microwave" was appropriate, based on what we've seen of him back in the day, and the fact nobody owns that nickname in the PBA, to the best of my knowledge. As for Rabeh, he was pretty impressive in the UAAP, where I saw him the most, so here's the only pun-based nickname I have on this list.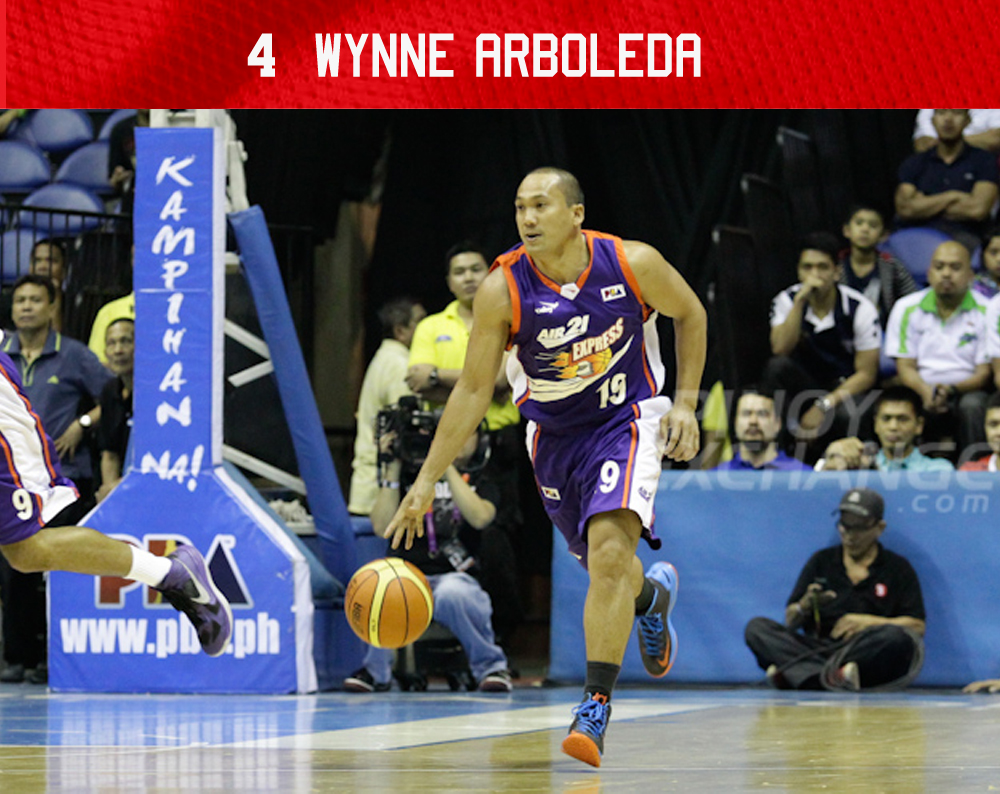 Nickname: "The Snatcher"

I get that he's really good with stealing the ball, but calling him "The Snatcher" is pretty mean. Still, I don't think he minds, but there are so many other ways to convey his ability at stealing the ball without calling him a criminal.

What I Would Have Called Him: "Honorable" Wynnie Arboleda

We already have a Congressman named Winnie Castelo, so Wynnie Arboleda's nickname rolls of the tongue pretty naturally.

Of course, I'm not entirely sure if calling Mr. Arboleda a congressman is worse than calling him a snatcher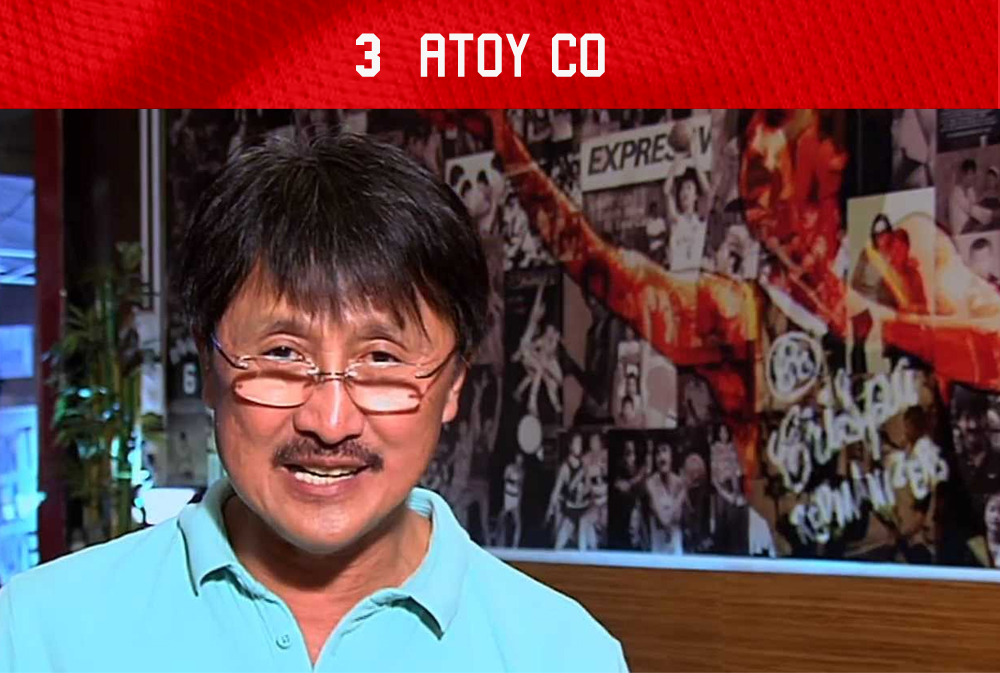 Nickname:"Fortune Cookie"
Given that Atoy's first name is Fortunato, I'm guessing Quinito "The Fire" Henson decided on handing him this atrocious nickname. What does it even mean about his play on the court? That you never know what you're getting with him?
What I Would Call Him: "The Old Soldier." Because he never dies. He just fades away.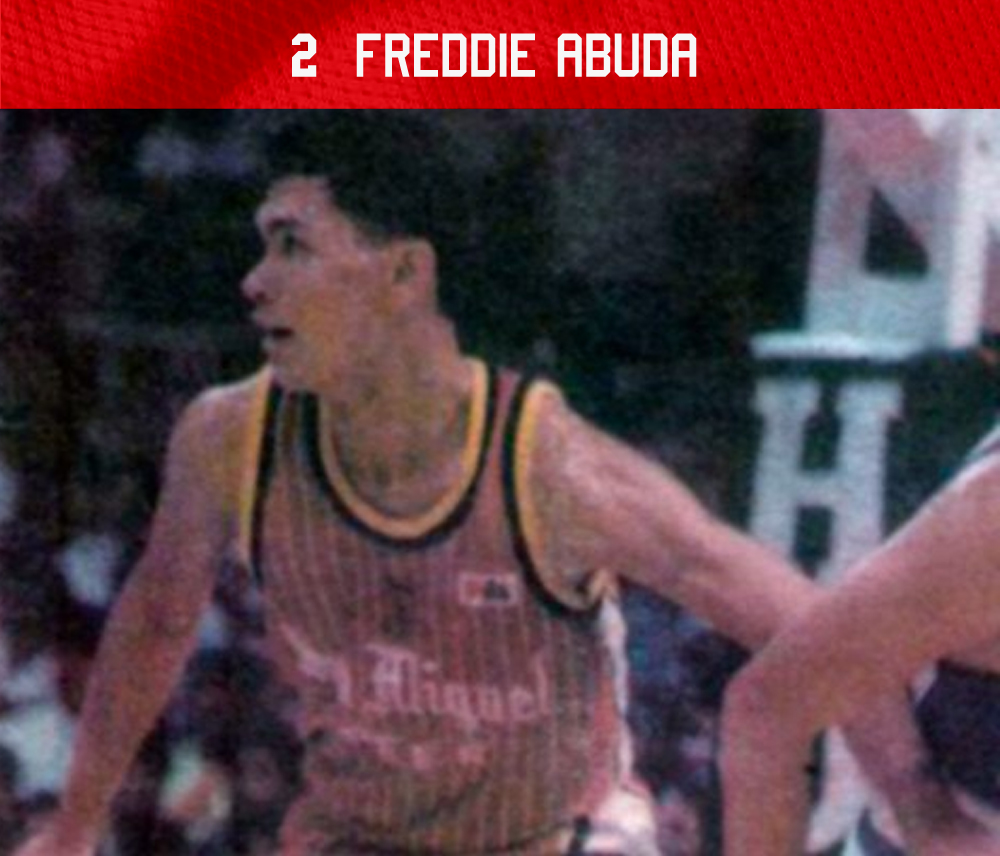 Nickname: "Basurero"

Speaking of unflattering nicknames…

What I Would Call Him: "Mr. Hustle" Freddie Abuda

We all know he's called "Basurero" because he dives for the loose ball like nobody's business, but "Mr. Hustle" is a way of calling him that without making it seem like his game is rubbish, with all due respect to garbagemen out there.

Nickname: "El Aparador"
Ouch. As if "Jumbo" weren't bad enough, Joel Dualan has the dubious honor of being compared to a cabinet because he's that big. Nonetheless, he definitely used his size to his advantage much more than, say, EJ "The Feihling Cabinet" Feihl ever did.
What I Would Call Him: Joel "The Silvercreen" Dualan
Just like the movies, Mr. Dualan is literally larger than life. And his screens are the stuff of legend. There's no getting around him. This seems like the perfect monicker to capture the man's contributions to the league during his time.