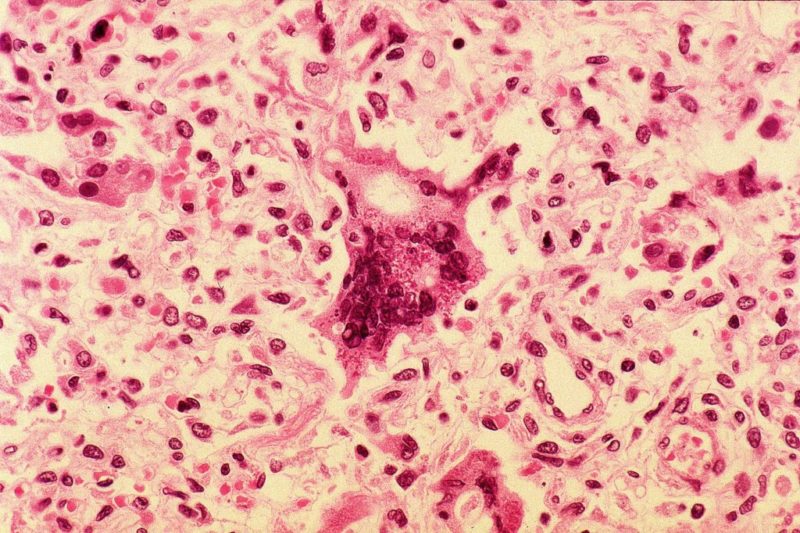 The Department of Health (DOH) has announced that there is currently an outbreak of measles (tigdas) in NCR and it could very well peak into the summer months.
Cities under tight watch are: Ilocos Region, Cagayan Valley, Central Luzon, Calabarzon, Mimaropa, Bicol Region, Western Visayas, Central Visayas, Eastern Visayas, Zamboanga Peninsula, Cordillera Administrative Region, and Caraga.
Sure, we can point fingers at who we're supposed to blame, but for now let's all focus on containing the disease and protecting our loved ones from potentially being infected. Arming yourself with knowledge is the first step.
The numbers you should know
CNN reports that measles is on the rise after 19 years of absence and hard work from doctors and scientists to eradicate it. In 2018, Europe alone had 72 people die and 59,000 patients treated for the disease, this surpasses double the numbers from the previous year. In South America, 17,000 people caught the virus and 72 people died in Venezuela.
In the Philippines, the cases of measles soared over the past three years. There were 351 cases recorded in NCR in 2017 and a shocking 3,646 cases in 2018. Cases of measles in NCR rose by 550% from January 1, 2019, to February 6, 2019, compared to the same period last year, according to DOH Secretary Francisco Duque.
In the same period last year, there were only 20 confirmed cases, this year there are 169.
What is measles and what causes it?
BREAKING: Health Secretary Francisco Duque III confirms that that there is a measles outbreak in National Capital Region (NCR).

Story to follow: https://t.co/LkgHoZBdn5 pic.twitter.com/NwuFcfbNF6

— Manila Bulletin News (@manilabulletin) February 6, 2019
Measles is a highly contagious respiratory illness that mostly affects children, although adults can also be infected. It is caused by infection with the rubeola virus which normally grows in the cells that line the back of the throat and lungs.
The main cause of outbreaks is not enough people are being vaccinated. A lot of diseases could be easily preventable with vaccination and its importance can't be stressed enough.
How it spreads
Less than a year ago, scientists predicted an outbreak of the measles would take place in the near future due to a dangerously low dip in vaccination rates.

That outbreak is currently happening.

— UberFacts (@UberFacts) February 6, 2019
The measles virus can be found in the body fluids of an infected person's mouth and nose and can travel through the air. It is spread from person to person through coughing, sneezing, and sharing food and drink.
Persons, children and adults alike, who are not immune and are exposed to it, will most likely get the disease.
Symptoms
Just this afternoon my pediatric oncologist colleague shared how her patient who had leukemia IN REMISSION just died from measles complications. Imagine a child beating cancer only to die of a completely preventable disease. https://t.co/INuIUUvK08

— Paolo S. Macasaet (@paolosmacasaet) February 6, 2019
A person who has contracted the disease will show symptoms within 10 to 14 days after infection.
High fever
Weakness
Loss of appetite
Cough
Runny nose
Diarrhea
Mouth ulcers or tiny white/blue spots inside the mouth
Blotchy, red rashes in face and body
Sticky or itchy eye that is sensitive to light
The treatment for measles
Most unforgettable experience in clerkship (so far) is trying to rescucitate a 2 year old just because of measles pneumonia. It's hard to look at the parents' eyes when the doctor told them "nakikiramay po kami sa inyo."

VACCINATE YOUR CHILDREN.

— Jairus Policarpio (@jairuspaolo123) February 6, 2019
As measles is caused by a virus; treatment with antibiotics will be of no use. However, doctors may prescribe antibiotics if the patient develops a bacterial infection (such as pneumonia or an ear infection) as a result of having measles.
If the patient's temperature is high, paracetamol might help ease the fever, aches, and pains. Offer your child plenty of clear drinks throughout the day, especially if they have a fever. Don't worry if your child does not feel like eating as this is normal; however, it is very important to keep them drinking water.
Consult with your doctor if there is a need for medications to treat the fever.
How to assess if someone you know has measles
LOOK: Measles cases in the Philippines from January 1 to 19, 2019 | @CarolynBonquin

Source: Department of Health pic.twitter.com/301OaPeF0m

— CNN Philippines (@cnnphilippines) February 7, 2019
In some children (or adults) measles can cause very serious illnesses, such as pneumonia (infection of the lungs) or encephalitis (inflammation of the brain).
Measles can also make a pregnant woman have a miscarriage or give birth prematurely.
Take your child to a hospital if they:
are having trouble breathing
are complaining of a stiff neck
are complaining of a severe headache
develop bruises
are very drowsy or you cannot wake them up
are coughing up green or yellow thick sputum or are complaining of pain in their back
are complaining that they have sore ears
have a seizure or convulsions (when the body shakes rapidly and uncontrollably, or prolonged staring)
have not urinated for 10 hours
Prevention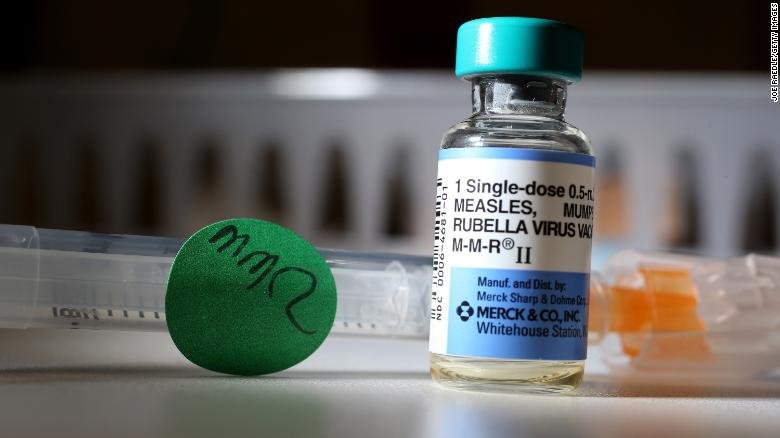 The measles vaccine is usually part of the MMR (measles, mumps, rubella) vaccine that are given to children. Adults who have never received the vaccine should consult their doctors.
During outbreaks, children may also be offered a 'booster' dose upon consultation with a doctor.
Pregnant women should not get the MMR vaccine.
Children who have contracted measles may be contagious from 3-5 days before the rash appears to as many as 4 days after the rash begins. They must be kept away from other children during this time.
Please consult your doctor should you have any concerns.
Should you be scared to vaccinate your children?
Someone DMed me today about this.
Vaccines are PROVEN SAFE. Please vaccinate yourselves AND the children around you!

Measles is a disease that was almost eradicated YEARS AGO–but it's so sad to know it's causing outbreaks once again 'cause plenty are misinformed. pic.twitter.com/U2MGwKlPIm

— HERSHEY NERI ✨ (@heyhersheyy) February 6, 2019
The Dengvaxia scare last year visibly eroded parents' trust of vaccines. But what's also startlingly clear is that as the number of vaccinated children decrease, the higher the number of those affected with measles and other vaccine-preventable diseases.
Avoiding measles vaccination could be a grave mistake and it could ultimately lead to the death of your child. Health Secretary Duque further encourages parents to have their kids vaccinated at the nearest health centers. Measles vaccinations are World Health Organization pre-qualified and are free in health centers nationwide for children under 5 years old.