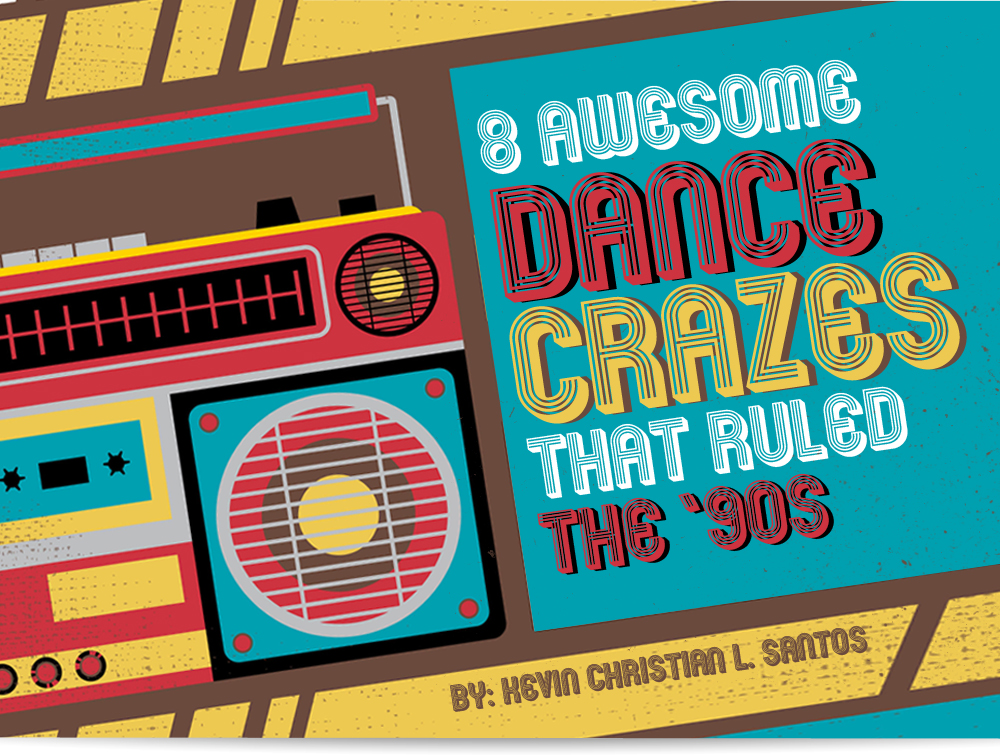 Depending how old you are (or on your sense of humor), dance crazes are awesome. We're still currently experiencing the aftershocks of the Nae Nae. Prior to that, we had to deal with the Twerk, the dance from Gangnam Style, the Dougie, and whatever it is that was trending at the time. Heck, we try to incorporate these dance moves into our lacking skill set should the need arise. Hey, you don't know when an emergency dance off can save your life.
Back in the days when dancing isnt that complicated. #batang90s

Posted by Moymoy Palaboy on Monday, September 28, 2015
Moymoy Palaboy recently posted a mashup of 90s dances,  which reminds us: the 90s was THE decade for dance crazes, what with Streetboys and the Universal Motion Dancers wowing us with their sweet dance moves.
That being said, here are just some of the dance crazes that defined the 90s.

Remember Hanson? They burst out in the mid-90s with MmmBop and ate it up all while being confused which one of them's a woman. Then we realized they were all just really beautiful dudes while being a short-lived global phenomenon. The song became even more popular when the Streetboys danced to the tune many noontime shows ago.

First off, what the hell was the guy singing about? Chamtikitam-chikitikitam-tam Xtasi Extano. Was the guy od'ing on ecstacy? Was he peaking and rolling and hallucinating? Who cares. Dance group X-people did a high energy dance number to Chimo Bayo's dance hit. Once the song hits, you know you have to swing your arms up, down, and to the side like a maniac.
The song was actually a major hit in Spain, Greece, South America and Japan. Sadly, Chimo Bayo wasn't able to replicate his success with Xtasi Xtano later in his career.

Aring-king-king king/ aring-king-king—is how you'd otherwise know the title of this song, since it hardly talks about a carpet ride, let alone a magic carpet ride. That didn't stop the Streetboys from backflipping their way into our hearts and getting us hooked with this dance hit.

Part of the series of hits Apache Indian had in the '90s, Ragamuffin Girl took the country by storm in 1995 thanks to the antics of the Streetboys. Not to be confused with the Ragamuffin rebels in the 1800s, Mr. Indian was actually singing about a girl who loved the ragamuffin sub-genre of reggae music.
Apache Indian has also kept himself busy over the years, having won numerous lifetime achievement awards and releasing an album in 2013.


Doot-do-doodoot-doot-do. Acid jazz band Pizzicato Five gained widespread fame with Sweet Soul Revue in 1993. It was also part of a big advertising by Kanebo Cosmetics in Japan and became a number 1 hit in the Philippines thanks to the Maneuvers dancing to the tune.

Swedish group Ace of Base ruled the '90s with their brand of dance-pop. They were nominated for Grammys and even won numerous Billboard music awards. The Sign and It's A Beautiful Life received heavy airplay in the Philippines. The song just BLEEDS positivity. Try NOT to bop your head to it. It's near impossible.
The music video to Erasure's Always doesn't make any sense. There's a monk and a frozen Asian woman in a seemingly barren Japanese shrine. It's snowing. Monk casts a magic orb and all of a sudden leaves and flowers start to grow and it stops snowing and now it's all sunny. A demon appears and they proceed to kick each other's asses and more weird awesomeness ensues. You know what else was awesome? This song popularized the "Butterfly" dance step and transformed the Universal Motion Dancers into superstars.
All together now:


If you don't know what the Macarena is, either a) you're too young, b) you were living under a rock in the '90s, or c) you're a liar and liars go to hell. It was The dance of the '90s. No one knows how and why this song and dance became such a big hit. All of a sudden, it was always in the noontime shows. Your teachers were doing it. You had to do it at Christmas parties and at field demonstrations. Your titas were doing it, much to your embarrassment. Deep fear would instill in you if you had to dance it in public and forgot the next steps. You heard it in school, in weddings, in malls, everywhere. Didn't matter that you didn't understand what the lyrics were. When the chorus came on, you screamed the title.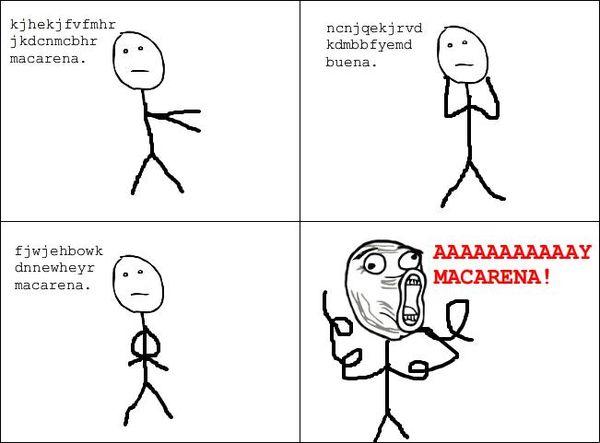 Only years later, you finally realized what the song means. It was about a girl named Macarena who cheated on her boyfriend. A LOT. So we were little kids and your titos and titas were dancing to a song about a cheating bitch. The 90s were such a weird time.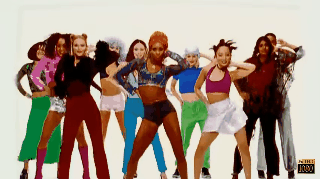 Though not technically a dance craze, INOJ's Love You Down was everywhere in the mid-90s and was a staple during prom (shudder) during the time. It ain't no '90s party without INOJ.
These are just some of the '90s dance crazes in the Philippines. There were definitely more, from Tootsie Roll, Ride It, Do You Miss Me and whatever embarrassing song you had to dance to back then. What were your fondest memories of the 90s? Put on your bright colored polo and your baggy jeans and let us know in the comments section!