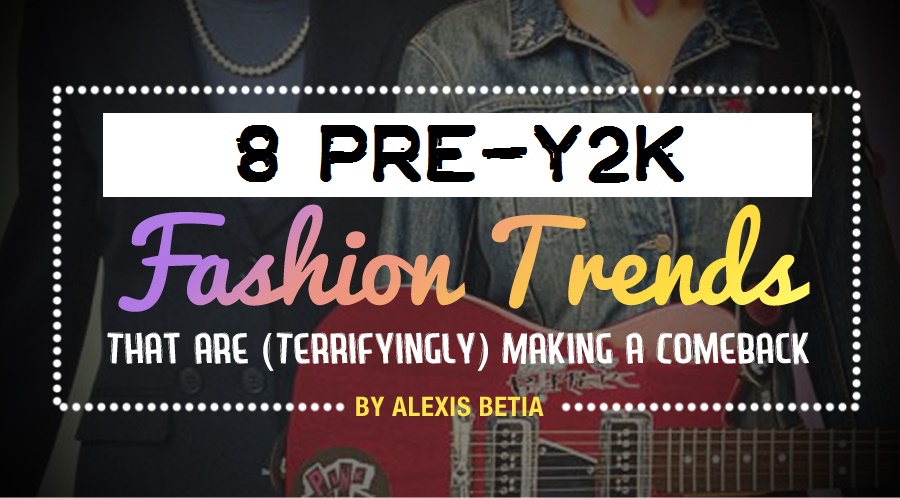 [dropcap letter="M"]an, the '90s were great. Brain-melting cartoons were on Nickelodeon primetime, MTV actually played music videos, and Cher Horowitz had just catwalked her way into our lives and our hearts. Growing up in the '90s meant that, yes, I wanted to be Aaron's crazy little party girl, owned all of the Spice Girls albums on casette, and still (proudly) know the moves to Baby One More Time. It did, however, also mean that I have burned childhood photos of me with my hair in cornrows, and that I still have an affinity for headwear—mostly to hide my hair's residual shame at ever having been put in cornrows to begin with.
While the '90s is the decade that will never end for those of us who grew up in it, some things are best left in the past. While I love Ri-Ri for giving me the courage to wear my fanny pack in public again, I'm not sure some of the trends we grew up with are ready to be resurrected. Not now, and not ever.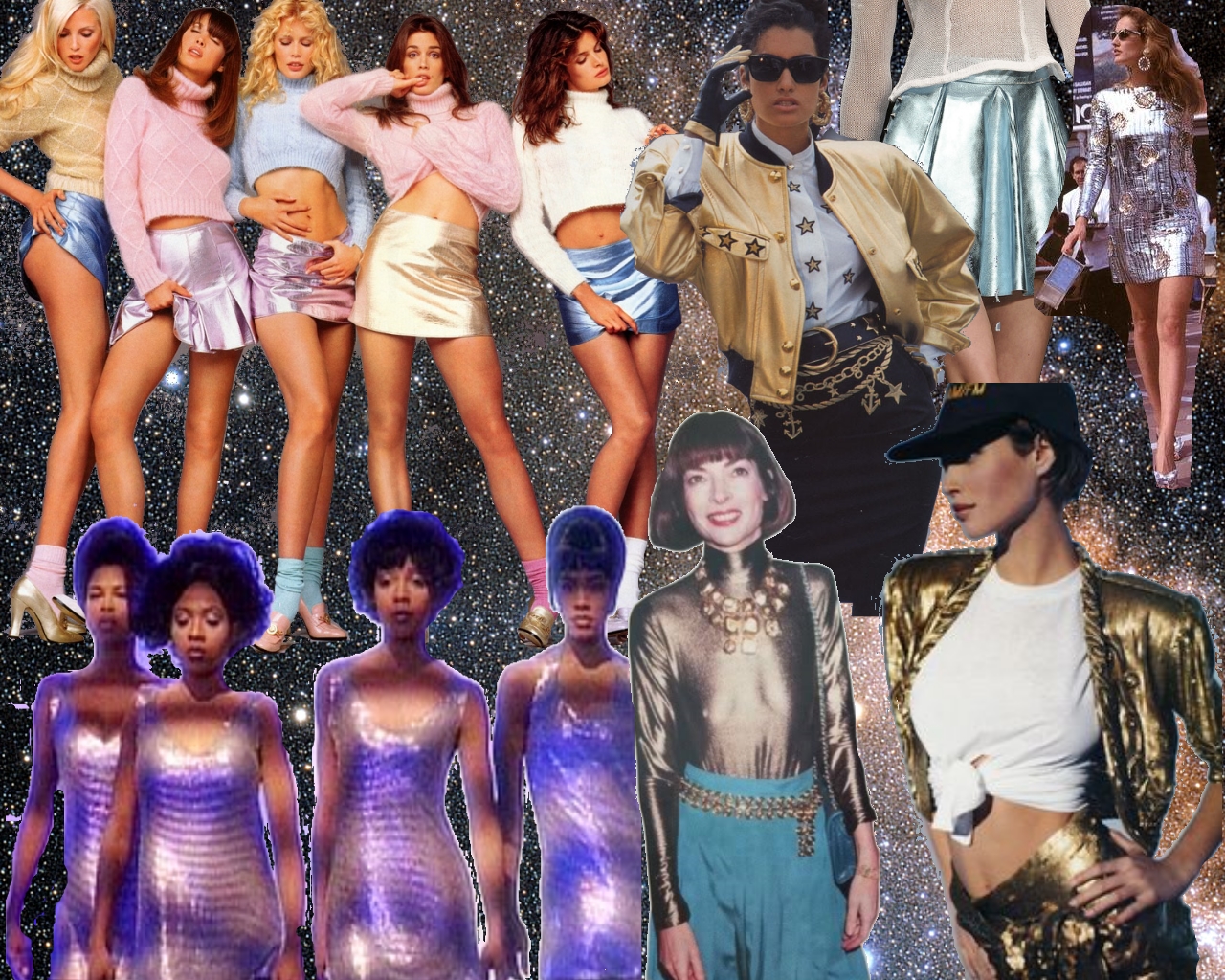 There's a reason metallic outfits were a pop star concert staple back then—people had to be able to see them from way out in the nosebleed seats. This trend doesn't necessarily translate very well to everyday use, unless it's used as an accent. A full metallic outfit will just make you look like a disco ball, albeit a very '90s disco ball.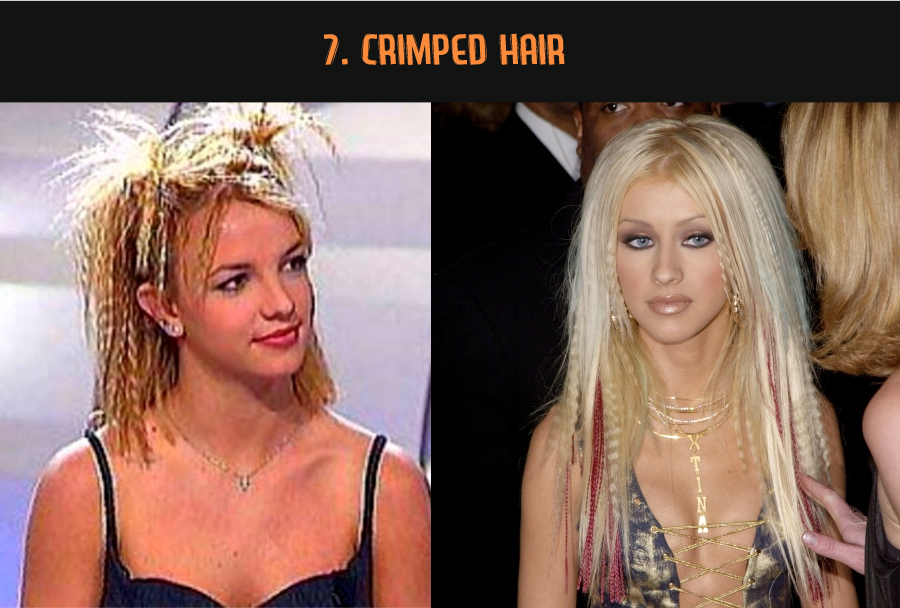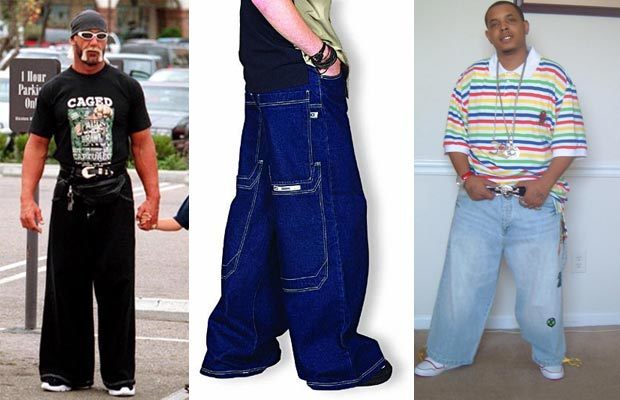 Elephant pants were great. They made you look like an idiot, but they were great. These jeans hugged you just perfectly around the butt without forcing you into anything low-waisted, and you managed to be socially responsible by sweeping sidewalks everywhere you went. You know what, I take this one back. Elephant pants are welcome to return, if only to help us whenever it's general cleaning day at home. Thanks, FKA Twigs!




Oh god, Miley. What. Have. You. Done.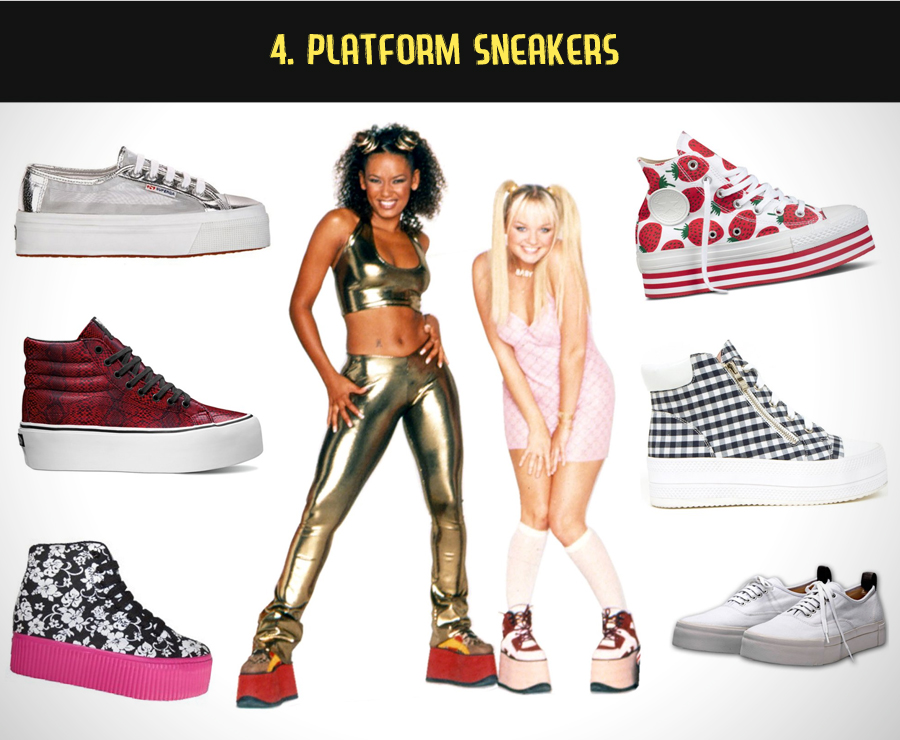 While I am all for giving short girls like me a much needed boost, platform shoes were best left in the '70s where they started out. They're heavy, they look clumsy, and defeat the purpose of wearing sneakers in the first place.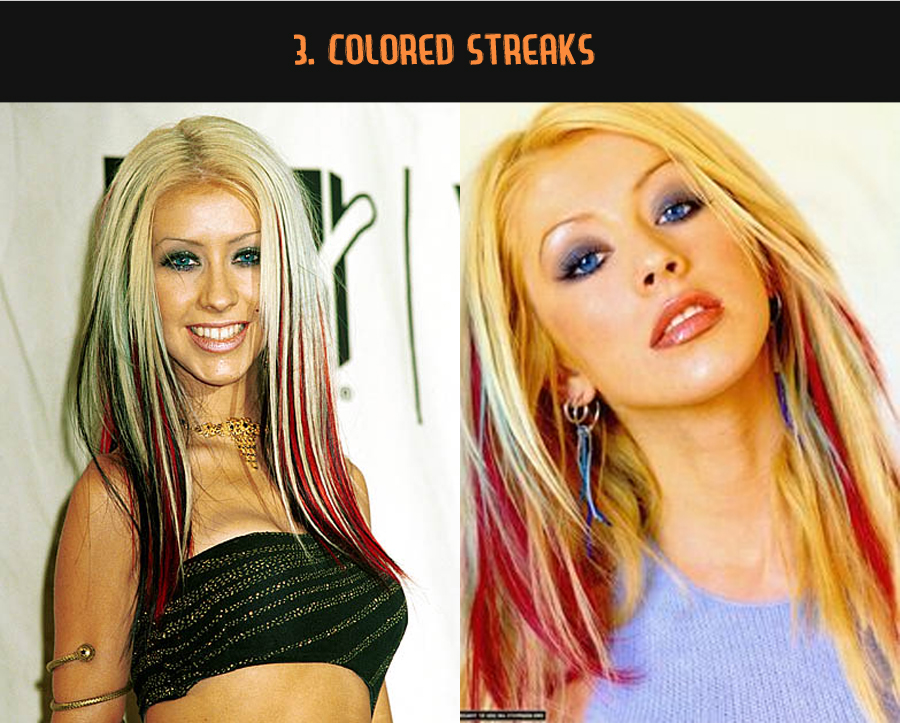 Going Manic Panic on your hair is all well and good, but unless you're going to a '00s themed birthday party for one of your girl friends, it's best to move the synthetic neon hair clips from your dresser to your storage box. But they're fun!, you argue. Yes, they are. They're fun to laugh at.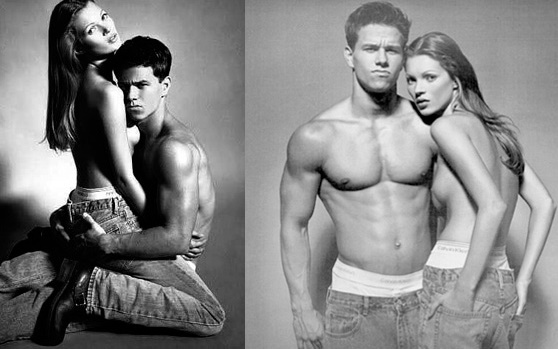 Calvin Klein is one of the brands trying to revive its popularity in the '90s by bringing back a line of underwear with the brand name emblazoned on the garter. While my relationship with the Biebs, their endorser, is tumultuous at best, I really don't want to know what brand of underwear anyone is wearing. As a fan of minimalist and intelligent branding, I vote this trend stay dead. I mean, c'mon, do you really want to know that the dude next to you on the train is wearing SASUN?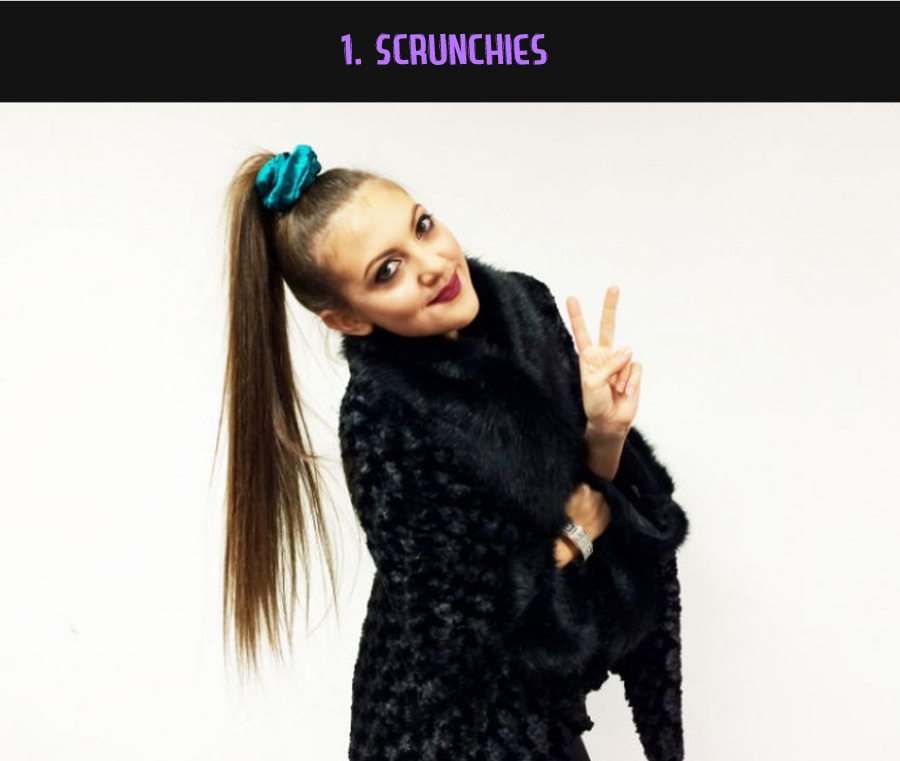 To quote the great Regina George, QUIT TRYING TO MAKE SCRUNCHIES HAPPEN. THEY ARE NEVER GOING TO HAPPEN.

Scrunchies had their moment in the sun, but like all embarrassingly fun trends things, they must come to a sad, if not justifiable, end. This is for your own safety, I promise you. Birds might get confused and start nesting in that fountain ponytail you're trying to bring back (it's not coming back).

Any embarrassing fashion trends from the '90s you don't want to see again? Tell us about them in the comments!