Since springing from the minds of co-creators Budjette Tan and Kajo Baldisimo in the early 2000s, Trese has occupied a special place in Philippine komiks fans' hearts and minds. Sporting a deft blend of gritty crime drama, high octane action, and reverence for Philippine folklore and tradition, Trese stood out from its peers. Over the next fifteen years and seven volumes, the series handily carved out a place for itself in the local pop culture firmament.
When it was announced that Netflix would be taking on the task of adapting the series for animation back in November 2018, every subsequent tidbit — from casting information to images and trailers — sent fans on a roller coaster of emotions. In any case, the moment announced a year and a half ago has arrived and it's time to dive into how Trese fared in its long transition from the page to the screen.
The hype
To say Trese's premiere was well-publicized would be an understatement. Over the last week, social media has been on high alert, aided in no small amount by a marketing salvo that would put any number of blockbusters to shame.
Billboards going up in various cities nationwide is one thing, online videos showing those same billboards being defaced by creatures of the night is another. Even the video billboards weren't spared, their LED surfaces showing signs of being "hacked" by tech-savvy demons, seemingly offended by the notion of their greatest enemy having her own show.
Online, a five-minute preview was released in multiple languages, to give viewers a taste of what to expect, while audiences were also promised a pre-show concert with Up Dharma Down, and a post-show featuring host Atom Araullo speaking with the creators, cast, director, and producers. If you didn't know Trese was coming two weeks ago, or that it even existed, you sure as heck would have heard about it by now.
The story

The six episodes of the animated series serve as a loose adaptation of the comics' first three volumes, following protagonist Alexandra Trese as she faces off against the worst denizens Philippine mythology can throw at her.
The first five minutes set up the show's core premise, with PNP Captain Guerrero calling on Alexandra to consult on a supernatural murder on San Juan's infamous Balete Drive. Accompanied by her stalwart companions, Crispin and Basilio (better known as the Kambal), we are quickly drawn into Trese's Manila, a city where supernatural criminal elements would like nothing more than to make life miserable for the mortals surrounding them. As each case progresses, we learn more about Alexandra's backstory, her otherworldly arsenal and abilities and, perhaps most importantly, her dedication to keeping the innocent safe.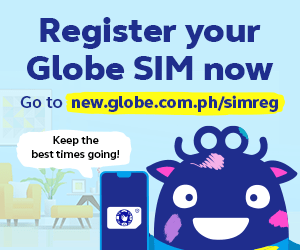 Manila, Manila

At first glance, the individual cases Alexandra takes on have little to do with each other, but as the series progresses, it becomes clear that there's more going on than meets the eye. We're not going to go into specifics, or how the show deviates from the comics, but rest assured that, even in places where the letter of the books isn't being followed, their spirit is well and truly honored throughout every frame.
According to director Jay Oliva (The Legend of Korra, Wonder Woman) honoring the source material was always a concern in the adaptation process, a process made all the more authentic when he and his designer actually flew to Manila to visit locations that creator Budjette Tan felt were important to understanding the essence of Trese. The results of that research trip are all on the screen, and it is incredible to behold just how much of Manila (that we take for granted) ended up in the final product.
8 Dark Secrets You Probably Didn't Know About Manila
8 Dark Secrets You Probably Didn't Know About Manila
Budjette Tan | Jul 06, 2013
Blood and guts

Snippets of bloody action have been shown in promotional materials, but the showrunners wisely decided to refrain from revealing the best bits. While never approaching the level of outright brutality and gore of, say, Invincible, certain sequences make full use of Oliva's prior experience in helming superhero brawls. For her part, Alexandra's expert-level fighting skills and willingness to use Sinag (her enchanted kris) in combat are on display in ways we never could have imagined on the printed page.
The creatures

As much fun as it is to behold Alexandra and her cohorts in living, breathing animated life, it is the creatures that steal the show. From Nuno to the tiyanaks, tikbalang, and, yes, even the odd aswang here and there, there is a visceral thrill to seeing these age-old entities, elementals, and, well, monsters, doing their thing. Juxtaposed against the mean streets of Manila, their otherworldliness becomes even more apparent, yet, in the context of the stories being told, somehow manage to seem right at home.
Simply put, the streamlined silhouettes and, in some cases, fully redesigned, creatures here do full justice to the horrors Filipino elders once spoke of in hushed tones around flickering campfires.
An embarrassment of riches

With only six episodes to devote to three volumes worth of stories, and with each installment featuring multiple, sometimes, overlapping, cases, there are several instances where it's entirely possible to be overwhelmed by the proceedings. Where Tan made it a point in his comics to avoid copious exposition, the show is sometimes forced to rely on expansive reams of information in order to advance the plot where an additional episode or two might have helped the story to breathe.
Compounding matters is an inconsistency in how flashbacks are treated, with some being depicted in monochrome, while others are in full color, regardless of their position in the timeline. In general, the flashbacks are used to flesh out Alexandra's somewhat complicated relationship with her family, and the snippets we are shown would each be worthy of their own spinoffs, should the opportunity arise.
8 Reasons 'Trese' Co-Creator Budjette Tan Is Every Bit as Fascinating as His Comic Series
8 Reasons 'Trese' Co-Creator Budjette Tan Is Every Bit as Fascinating as His Comic Series
Kel Fabie | Jun 09, 2021
A debate of dubs
While the original stories were published in English, it is Liza Soberano's (Everyday I Love You, My Ex and Whys) take in the Filipino dub that stands out, to the point of actually becoming this writer's preferred way of watching the series. Any concerns brought about by her casting evaporate the moment we hear her in character, her delivery perfectly embodying Alexandra's deadpan, tough-as-nails demeanor. In a roundtable interview, Soberano revealed that, "I spent two weeks speaking purely in Tagalog to get ready for the role."
This isn't a slight against the talents of Fil-Canadian Shay Mitchell (Pretty Little Liars), in the English dub, mind you, but one found difficulty in maintaining a suspension of disbelief when her Alexandra was literally the only person in that version speaking with a purely North American accent. When contrasted against Fil-Am heavy hitters like Jon Jon Briones (Miss Saigon, American Crime Story) and Lou Diamond Philips (The Big Hit, Young Guns) doing their best to dish out Filipino-accented English, the disconnect became even more jarring. Maybe it would have played better if the English speakers had just gone with their regular accents, but, in any case, more localization wouldn't have hurt — words like "bosing" just sound weird when articulated by non-Filipino speakers, though it remains supremely fun to hear them curse in the vernacular.
With the Filipino dub, one is fully immersed, and, I'm not gonna lie, Soberano could probably rock this role in a live-action adaptation.
The Netflix roundtable yielded a memorable moment when noted Trese fan Hank Palenzuela (the real-world inspiration for the series' irrepressible character of Hank the bartender) brought the house down by cheekily asking Oliva and producer Tanya Yuson about the rationale behind casting Jon Jon Briones in the role of, well, Hank. The fact that Palenzuela was clad in his namesake's trademark attire made the moment even more bizarrely, brilliantly meta. After a good laugh, Yuson assured (real) Hank that they loved him dearly, but "Jon Jon Briones wasn't a bad get."
The bottom line

All told, Trese represents what one sincerely hopes to be a watershed moment in Filipino pop culture, showing the world the depth of our roots, and the richness of the stories we have to tell. While a comic book may not fit the mold of a traditional literary work, but that's exactly why Trese succeeds – in deconstructing the myths and legends of our forebears while simultaneously paying homage to them in bold, unconventional narratives, audiences are invited to learn more about the material, and the people who inspired it.
And who knows? If this show does well, who's to say what other local properties could be adapted next? How does a Pugad Baboy cartoon sound? How about an animated Darna? At this point, Trese's kicked down the door, and this writer can't wait to see what comes through next.
But seriously, one does hope that Trese gets greenlit for a second season, because six episodes with Alexandra certainly weren't enough.
Trese is now streaming on Netflix — watch it here.