Admit it, your everyday outfit to school or work can get boring easily. It's the same old jeans with the same old shirt that your friends have seen you in for thousands of times the past few years. Nothing is wrong with a wardrobe of basics or repeating outfit, heck Steve Jobs and Mark Zuckerberg have solid-colored wardrobes so it's one less thing they worry about, but you should also try to spice things up a bit with accessories. Play around and be creative!
Punny pins from Pininderia PH
View this post on Instagram
Pininderia PH's first collection, 'PUNTAWiD GUTOM," has 4 punny enamel pins: lugaw na kaluluwa, dying na bangus, puto pow, and galactic squid balls. Pin these eye-catching accessories on your polo/blouse collar. If you're a bit extra, purchase all four and pin them all in one outfit! It's a guaranteed punny conversation starter with your crush.
Sunshine transparent socks from Pointy Little Things
View this post on Instagram
Although Pointy Little Things is known by many for their gorgeous pins (they've just released their Constellation Collection) and patches, they've recently launched their sock designs. There's nothing like pugs and sunshine to make your day and transparent socks to impress your hipster friends too!
Couch PH's Pinoy brand pins with a twist
Couch PH adds funny twists to your favorite Pinoy brands that you can proudly stick to your maong jackets. Happy Peanuts? Who's that? We only know Sad Peanuts. And we're def getting that Magic Sherep one!
This earring from Penny Pairs
View this post on Instagram
Stand out on a Friday night with these ear danglers from Penny Pairs. Don't worry, they don't weigh the same as real chains!
Tropically Made Departure Point Belt Bag
Belt bags are once again back in style! These transparent belt bags from Tropically Made come in 5 different colors ready for your beach OOTD or just simple street-wear. Sling it over your shoulder or buckle it on your waist, just make sure you don't put weird items in it (people can see).
Reversible bucket hat by Skoop Community
View this post on Instagram
Beat the summer heat in style! This cool reversible bucket hat can match your daily mood and style in just one flip. And if you're a Pinoy who's a fan of anything Japanese, this would clearly let the world know.
Keds x Betty and Veronica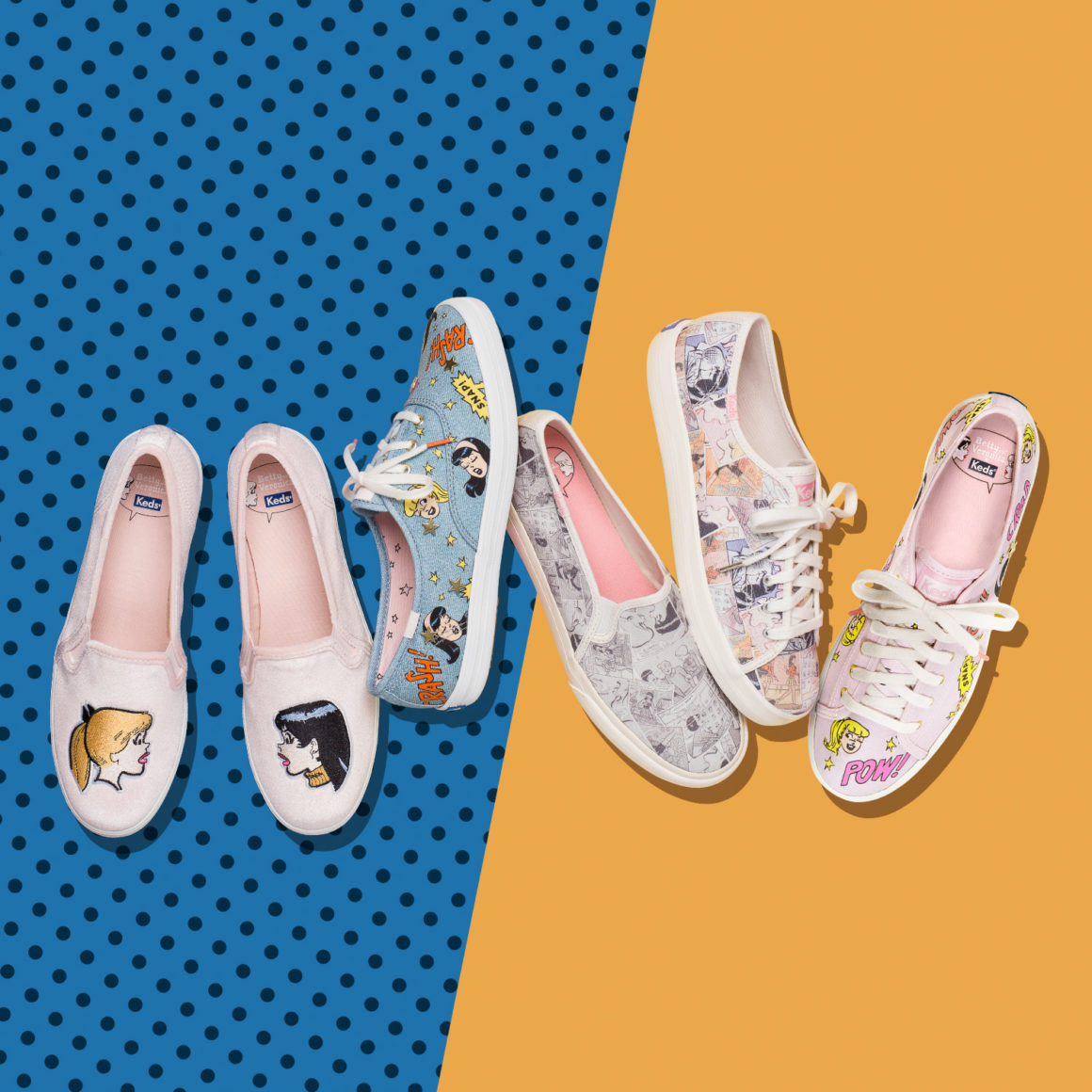 Express your Riverdale fangirling in ways other than buying a Serpents jacket! Keds' Betty and Veronica collection puts your favorite comics heroine on your footwear. This cute pair will definitely make your friends jealous.
Rings to complete your dainty look
View this post on Instagram
Small details can make a huge difference. Stacked rings or signet rings can make a classy impression. If you're looking to build your jewelry collection, Wear Cari's stellar rings collection is the perfect place to start.
Got anything else to add? Share it with us below!