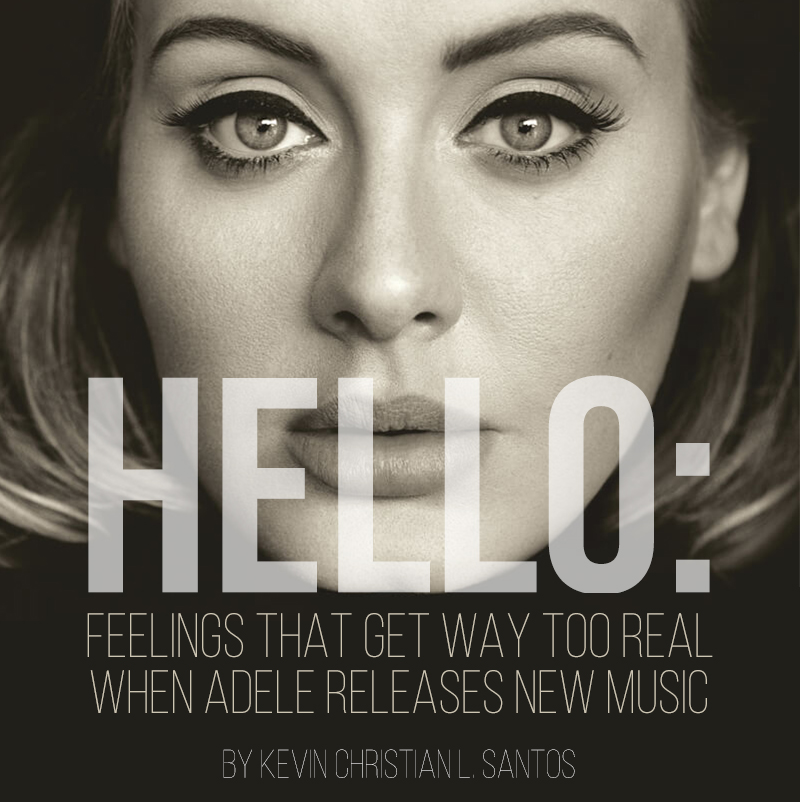 After four long years, Adele is releasing her new album, 25.
"My last record was a break-up record and if I had to label this one I would call it a make-up record. I'm making up with myself. I'm making up for lost time," said Adele.
The first single off the album, Hello, was released in October 22 and has already gotten more than 437 million views.
Obviously, Adele releasing new music is BIG news. Netizens reacted accordingly and there were so many crying jokes. I looks like the world wasn't ready when Adele said hello.

Adele is back to end the careers of so many well known artists lol pic.twitter.com/0pggijnBl2

— j (@ftwjauregui) October 23, 2015
That's actually a smart move.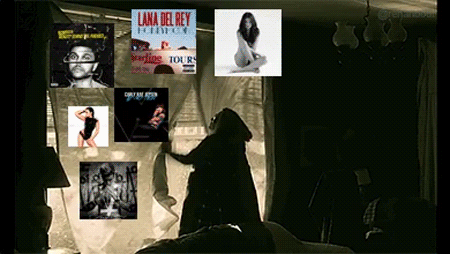 Listen's to "hello" from @OfficialAdele once pic.twitter.com/Ni8PGofJOW

— KATY PERRY (@katyperry) October 23, 2015
It's okay Katy. We understand. We'd be very emotional listening to Adele too and we won't realize that we made typos from all the EMOTIONs. (And that's just from the first single.)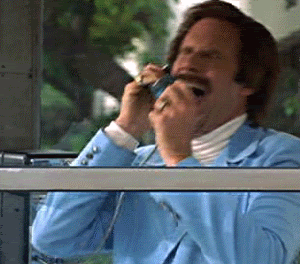 Adele has finally woken up pic.twitter.com/BHhfXi5OnF

— Sarcasm (@ComedyPosts) October 23, 2015
Repent for she has awoken and risen from her slumber. Beware, for her music will make you want to call all your exes.
Because it's gonna be trouble. Wink wink.
Adele : Hel- Taylor : Don't make another album! *hung up* pic.twitter.com/jvlmWjximL

— Taylor Suewift (@taylorsuewift13) October 23, 2015

A photo posted by Elliot Tebele (@fuckjerry) on
Don't you just want to say sorry and catch up with everyone in the past?

Another day, another chance to feel thankful that I'm not Adele's ex-boyfriend

— Stuart Heritage (@stuheritage) October 23, 2015
Don't be on Adele's bad side. Don't even think about it.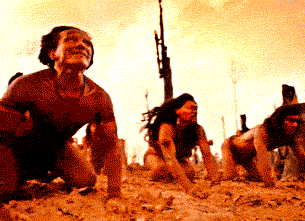 This was how the world reacted to Hello, in between bouts of crying.

Can you imagine how much hearts would shatter when these two collaborate? Or let's say if Adele, Sara Bareilles and hugot king Juan Miguel Severo wrote a song together? The internet would break, hearts would explode, and millennials can't even the hardest that they couldn't even.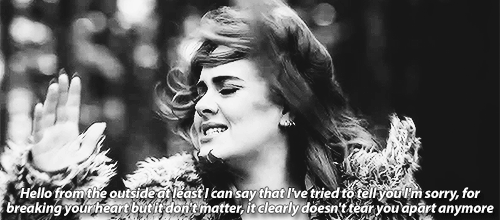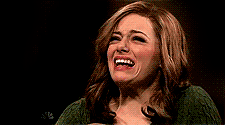 How about you? How do you feel whenever Adele releases new music? Wipe your tears and let us know in the comments!