If you're still on the hunt for items to make your aesthetic~ lifestyle dreams a reality, check out June & July Home Co., a one-stop-shop for curated home pieces. If their Instagram feed isn't aesthetic and cozy-looking enough, these minimalist and gorgeous pieces would make you swoon:
Tiny Glass Pot
If you're feeling extra, brew your coffee in this tiny glass pot. Pair it with one of June & July's glass cups for your cup of iced coffee and watch the gorgeous marbling when you pour the freshly brewed coffee in cold milk. Honestly, preparing your cup of coffee is quite therapeutic.
Get it for Php 480 here.
Stew Pot

The cold and rainy weather calls for a hot cup of your favorite drink or a bowl of your favorite instant noodles. Made with high borosilicate heat resistant glass, this stew pot is perfect for making the perfect bowl of instant ramen! It can be used directly over the fire for cooking and is also microwave and dishwasher safe.
Get it for Php 720 here.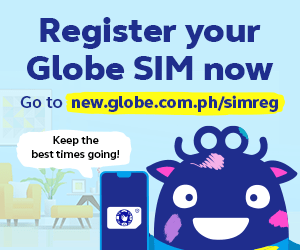 Crystal Fluted Glass Cups

This crystal fluted glass cup would be the perfect companion for a nightcap. A glass of whisky, cocktail, or a cold glass of milk? It would fit every mood.
Get it for Php 780 here.
Plaid Linen Slippers

Being at home can be described in a word: comfort. Just like this pair of plaid linen slippers available in two colors: light brown and brown. They're made of cotton for that comfy cushion whenever you walk around the house or have to cook for hours. It's also non-slip!
Get it for Php 650 here.
Linen Apron

Save your clothes from unwanted spills and splashes when cooking with this cotton and linen apron. It's available in two colors: oat and charcoal.
Get it for Php 750 here.
Enamel Plates Set

If you're looking into changing your dishes at home, check out these minimalist AF enamel plates and mug set that has a blue accent on the rim. It comes with a 350ml capacity mug, dinner plate, and a deep-dish plate.
Get this set for Php 1,550.00 here.
Button Cork Glass Teapot

Hosting celebrations at home? Make your meal spread better with this button cork glass teapot. Serve your favorite beverage here: whether it's cool lemonade or cocktails (because we all need alcohol now, tbh).
Get it for Php 1,285 (1200ml) here.
Tinted Glass Cups

Maybe it's time to replace that mug you got from a corporate Christmas party five years ago. These tinted glass cups can be your next favorite and they're available in five colors: pink, teal, green, yellow, and smoke black. It's also heat resistant, so don't worry about your favorite hot beverage.
Get it for Php 480 each here.
To see more of June & July's curated pieces, visit their official website.