No self-respecting Pinoy wears the same tsinelas outdoors and indoors. And no Pinay mom would let anyone go barefoot on the house, to avoid marks on the floor – that's why pambahay tsinelas are essential in every household. Whether you like your slippers simple and minimalist or cute and extra AF, we've rounded up some tsinelas from local slipper brands that would bring both comfort and protection to your feet (and make your mom proud):
Cotton indoor slippers

Feel like you're lounging in a hotel room with these cotton indoor slippers. They would remind you of the slippers grandparents wear, which is just pure comfort. These slippers are thick, durable, and non-slip, and they come in cute colors too!
Get a pair here for Php 149.
Posh Everyday
View this post on Instagram
Take your lounge slippers to another level with Posh Everyday's suede leather slides in muted earth tone colors. Each pair is made with custom-made premium rubber soles, cushioned insoles, and genuine cow leather by crafters in Marikina. You'll get a drawstring pouch as well, which you can store items with when going on a grocery run.
Get a pair for Php 1,400 here.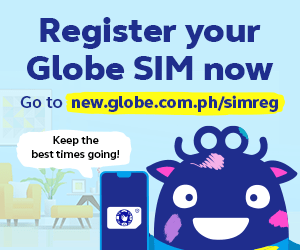 Thy Roots
View this post on Instagram
Thy Roots brings both comfort and style in their Markina-crafted slides. These slides are made with premium and high-quality materials: 3 layers of foam wrapped in mesh foot bedding, 2 layers of mesh on the strap, and a thick and comfortable rubberized sole.
Order a pair for Php 1,395 here.
Cloud Bliss
View this post on Instagram
Feel like you're walking on clouds with Cloud Bliss' premium Cumu slides. Available in Black, Nude, Ecru, and Cloud, the Cumu slides are rubberized slip-on sandals that feature tonal treaded rubber soles, non-slip outer soles, and soft Italian leather straps. Each pair is made in Italy and they're so flexible, you can bend them!
Get a pair for Php 1,800 here.
Penshoppe

Penshoppe is a clothing brand popular for having international celebrities pose in their hip clothing. The brand also has a line of bags, perfumes, accessories, and footwear, just like the One Band Sliders in Blush (Php 399). Its soles are soft and the cute pastel pink bands match well with the white soles!
Get a pair here.
Sofab!

Sofab!'s Colette Flat Slides (Php 1,199) are perfect for the Titas who like being extra. Who said you can't go on a Zoom call in a complete outfit? Colette's cross straps are made with raffia material and it has a thermoplastic rubber sole to avoid slips.
Get a pair here.
Islander

Islander is a household name among Filipinos and we grew up wearing their slippers. Their original slippers are built to last – thick rubber soles and the classic cloth straps. Do you remember how these slippers made hitting cans so easy when playing tumbang preso as kids?
Get a pair for Php 299 here.
Banana Peel

Banana Peel has been in the market long before international flip flop brands gained popularity. The local brand is another staple in Pinoy households and they have the cutest prints on their slippers, just like the moon-shaped galaxy print on Stardust (Php 350).
Order a pair here.
Eve the Label

Lovers of all things silk, this pair of lounge slippers might be for you. The Sofina Slip-Ons is made with luscious silk and features underfoot cushioning for extra comfort. The ribbon on top adds a kikay touch to it!
Get a pair for Php 550 here. 
What're your go-to local slipper brands? Share with us below!