You might've been used to dropping by a cafe to get a cup of coffee or tea before heading to the office, enjoying the morning breeze and the warm sun on your skin. But if you're working from home like most people are nowadays, then you're probably missing that. Still, you could level up your coffee and tea time at home with these ~aesthetic~ mugs and cups — even if you're on a budget.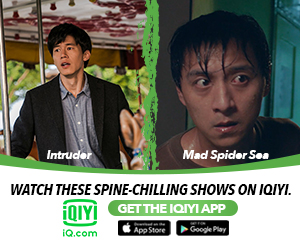 Tablewares PH

These iridescent tall mugs would definitely make your Instagram posts colorful. Get a set of four cups with tray holder for only PHP 1,599. Find more at Tablewares PH.
Platita de Manila
This pretty cherry blossom-themed cup and saucer set is perfect for the tea-tas. Get a set for only PHP 360. Find more at Platita de Manila.
Mesa Moderna
View this post on Instagram
This cup a la milk box is so cute that you'd want to get one for each of your loved ones. Get it for only PHP 350. Find more at Mesa Moderna.
Homescapes MNL
View this post on Instagram
You can feel a little bit fancy when you sip your tea from these marble tea cup set. Get it for only PHP 490. Find more at Homescapes MNL.
Mug Shop MNL

Won't this mug just motivate you to do whatever you've set yourself out to do today? Because yes! You are badass and brilliant, just like this mug says. Get it for only PHP 200. Find more at Mug Shop MNL.
Cura Cura PH
View this post on Instagram
Go retro with the bright blocks of color inside these mugs. Get it for only PHP 180. Find more at Cura Cura PH.
Nordic Home
View this post on Instagram
These colorful and festive cups are so big they might as well be mugs, perfect when you want to chug down all that caffeine. Get it for only PHP 600. Find more at Nordic Home.
Harper and Harlow

This golden mirrored cup is so shiny you can definitely see your reflection on it. Get it for only PHP 650. Find more at Harper and Harlow.
Know any other shops? Share them with us below!