Becoming a parent is an exhilarating thing. Seeing your newborn for the first time and watching them grow throughout the years is a combination of patience, hard work, and bottomless amounts of love to shower them with. Thanks to online shopping, it's easier to find items to help new parents along the journey. Below are a few cool essential items for all the parents with small kiddos.
Glass bottles, silicone bibs, and cute pacifiers

Deti Philippines is on a mission to encourage parents of newborns out there to practice sustainability. Fall in love with their eco-friendly made neutral-toned products. The glass bottles are plastic- and chemical-free, their Australian Silicone Bibs in muted colors are 100% recyclable, and the Danish-made Bibs Pacifier is made 100% BPA-free. Minimal, stylish, and sustainable, what more could you ask for?
Aside from essentials, Deti also has a line of 100% recycled, sustainable, and ethically produced swimwear and a bamboo cutlery set. Browse for other products and place your orders on their website.
Soft mini rockers

These mini rockers from Umibaby are the very definition of adorable. Any baby is going to have the time of their life sitting atop the soft fleece/faux fur with an authentic saddle and gently rocking away. These toys are appropriate for babies 18 months and above. Log on to Umibaby Philippines' website or follow them on Instagram for other cute items.
Pinoy Mommy Vloggers to Follow for Life Hacks and Adulting Tips
Pinoy Mommy Vloggers to Follow for Life Hacks and Adulting Tips
Ina Louise Manto | Jul 30, 2020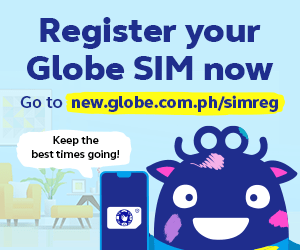 Wooden high chair
View this post on Instagram
Choose from three Japanese-approved wooden chairs from Yamatoya: Affel, Sukusuku, or Materna. The chair variations differ in the thickness of wood, material, and design but all three are built to last. If you're careful enough, who knows, maybe your grandchild can inherit it. The high chairs come in adjustable levels and a baby table you can put away when not in need. Browse for the perfect design here.
Foldable baby bathtub
View this post on Instagram
Here's another essential item for moms with newborns. If you don't have enough space in your home for huge tubs or plangganas, this collapsible baby bathtub is a must-have. It can be raised to three stages suitable for newborns to 6-year-olds. These also come with newborn cushion support and bath stool for easier bath time. Log on to The Baby Hub's website for more information.
Follow These Adorable Kids of Instagram for Your Daily Dose of Cuteness
Follow These Adorable Kids of Instagram for Your Daily Dose of Cuteness
Ina Louise Manto | Jul 02, 2020
Braided crib bumpers
View this post on Instagram
Coco Lala's pretty Braided Crib Bumpers will protect your little ones from the harsh corners of their crib. When babies get to the stage where they're playful and crawling all over, you'll be glad to know their bed is protected with this. Plus they look like cute marshmallows and it comes in dual colors too! Check them out at Coco Lala's website.
Baby wrap sling
View this post on Instagram
Écleve is a Korean brand that creates ergonomically-designed wearables to help parents travel with their babies in comfort. Their Sling Plus is a fuss-free infant holder in a ready-to-wear wrap style. Parents only need to slip it on and it's secured – no need for buckles and wrappings. Get it here.
Breast pump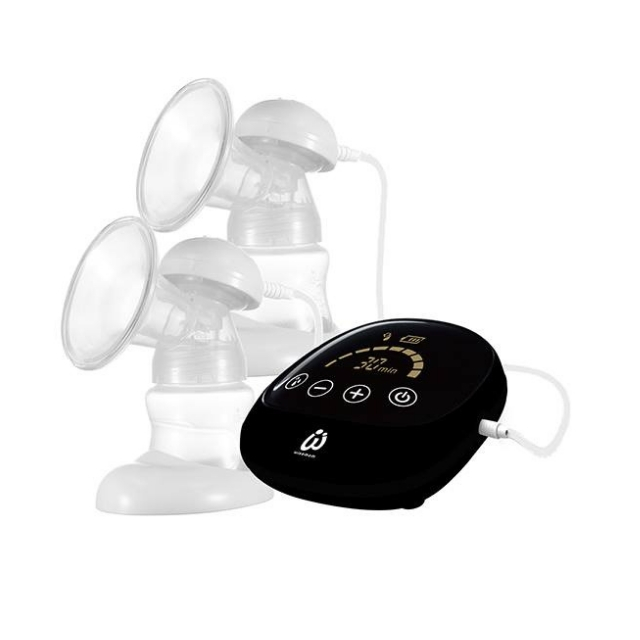 Mommas get to breast pump hassle-free with this Pro Hospital Grade Double Electric Breast Pump. It's portable, rechargeable, and has various modes that allow for breast pumping and even breast massaging. Check out other models (the pumps also come in pastel blue and pink) available at Baby Mama PH.
Multipurpose sterilizer
It's important to keep essentials properly sanitized especially in these uncertain times which is why Ecomom's UV sterilizer is a handy tool to have around. It can eliminate 99.9% of bacteria using UV-C light and has a built-in heater to dry your baby's bottles, pacifiers, utensils, plates, and teething toys. You can even sanitize your phones, keys, and other small items. Log on to Mighty Baby's website for more information.
Do you know other items perfect for new parents?