Focusing on work is even made more difficult when you've got a cluttered environment. Scraps of paper and receipts lying around or the empty mugs are starting to pile up – it's a scene you wouldn't want to see when you've got busy days full of schedules. To help keep your workspace less cluttered, we've rounded up some affordable and minimalist desk organizers:
Wires Organizer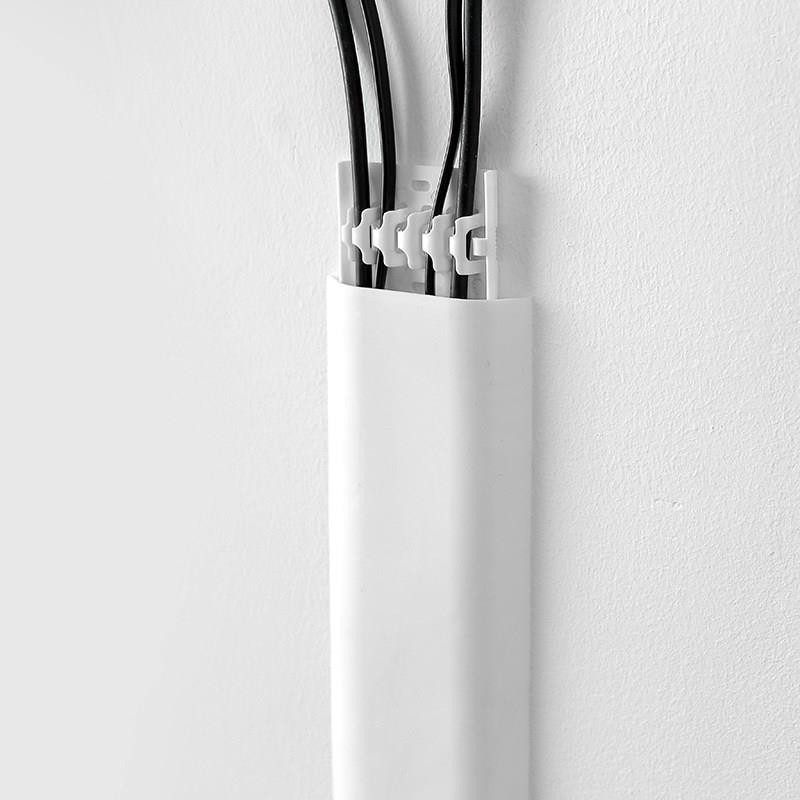 Desks can easily look messy when you've got tangled wires all over: your phone's charger, laptop charger, earphones, or even your mouse. This wire organizer can hide the mess in one case and it's self-adhesive, which doesn't leave damage on your walls from drilling or placing nails.
Get it for Php 148 here.
Desktop Rack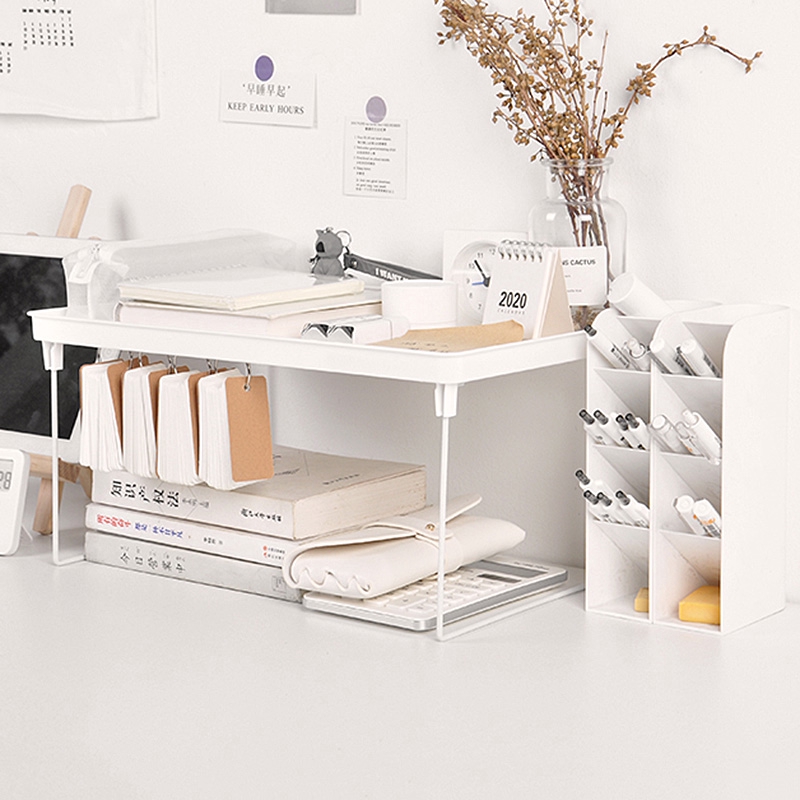 Just because you don't have a lot of desk space doesn't mean you can't find smarter storage solutions. It's available in three sizes and also perfect for organizing your closet or kitchen!
Prices start at Php 209 and you can order it here.
Hanging Organizer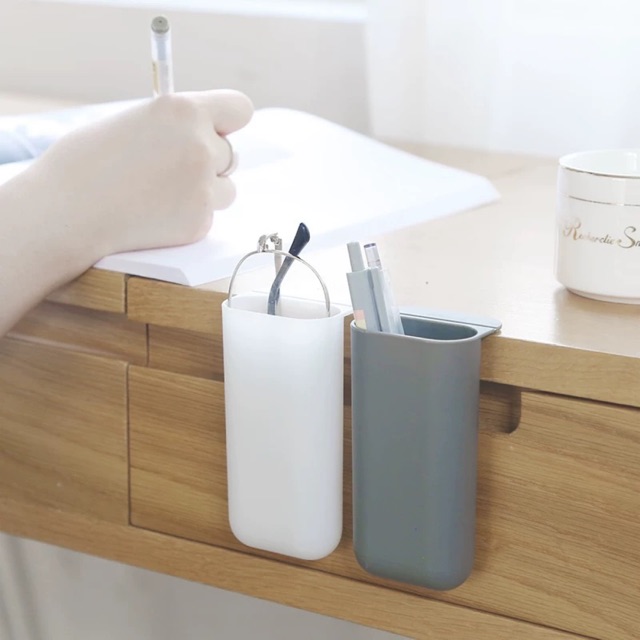 Another smart way of keeping your desk clear of clutter (or just super minimalist) is to bring items to the side, especially when you don't have drawers. This hanging organizer already comes with an adhesive. All you have to do is hang it on the side of your desk and store items like your prescription glasses and pens.
Get one for Php 58 here.
Minimalist and *Affordable* Desks Perfect For Your Work/Study Area At Home
Minimalist and *Affordable* Desks Perfect For Your Work/Study Area At Home
Meryl Medel | Aug 04, 2020
Self-Adhesive Drawer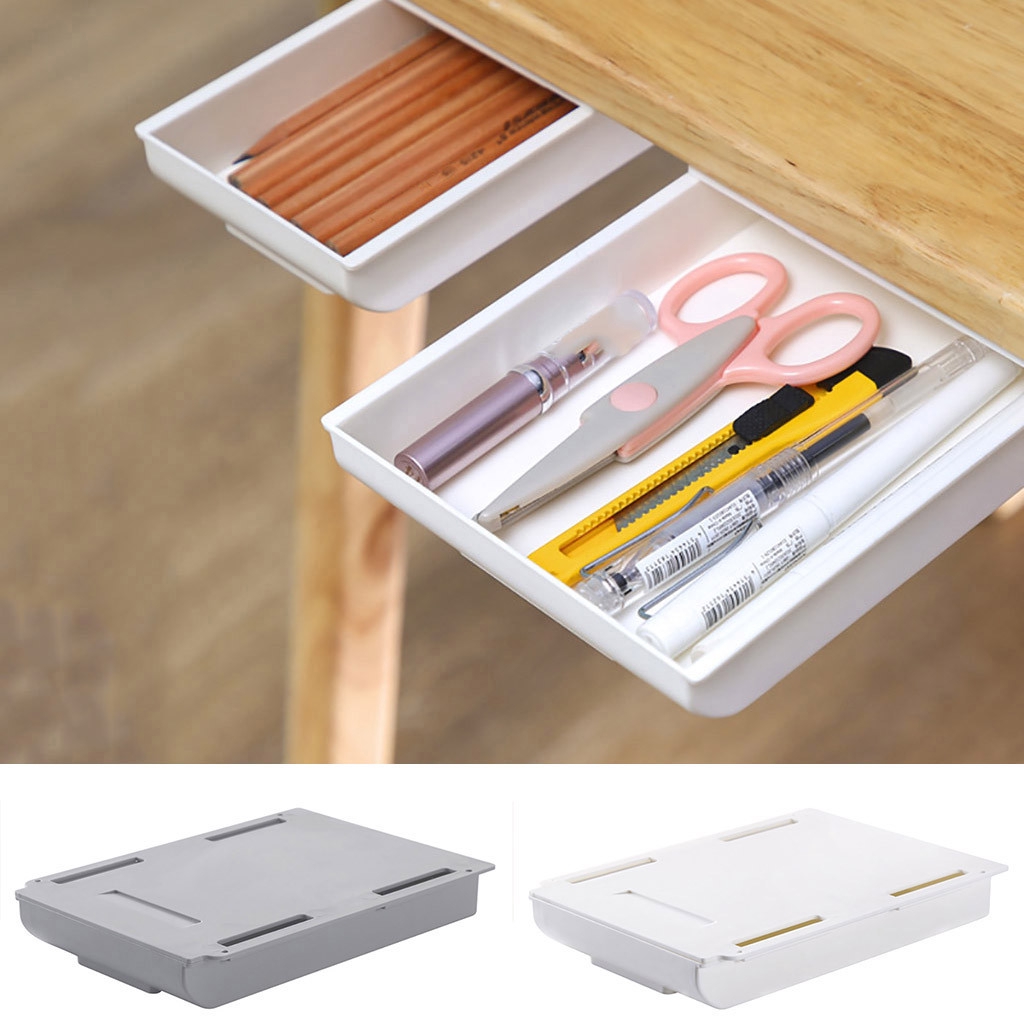 document.write('var _ase = _ase || [];_ase.push([""1599129472"",""1632740648""]);'); }else{ //ambient pc code
}