We're nearing 5 months into the quarantine and working from home might start to feel more challenging and extra tiring. But even if you've got a busy day full of work schedules, revamping your workstation might be worth it as it could make your workday a lot more bearable and productive. We've rounded up some cute and adorable desk accessories that will increase your will to work because if your workspace looks like this, who wouldn't want to stay there all day?
Laptop stand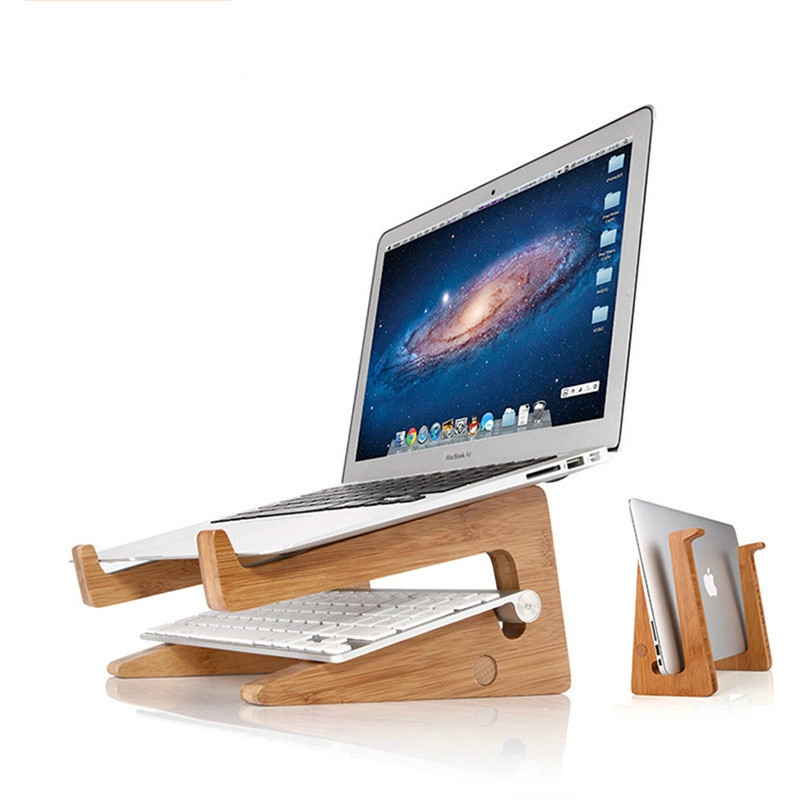 Even when we were still working in the office, you might have found taking mini-breaks for stretching or relaxing your body helpful. Long working hours of sitting in front of your laptop can cause strain to your neck and shoulders; have you tried applying Salonpas while working too? Because same. Usually, we slouch to adjust to our screen and this is bad for your posture. Experts recommend positioning your screen to eye level – a position where you don't have to rotate or bend your neck. Laptop stands are very handy and they also aid your device from overheating.
This bamboo stand is available in 3 sizes and can also function as a cooling bracket. Get it for Php 472 here.
Wireless keyboard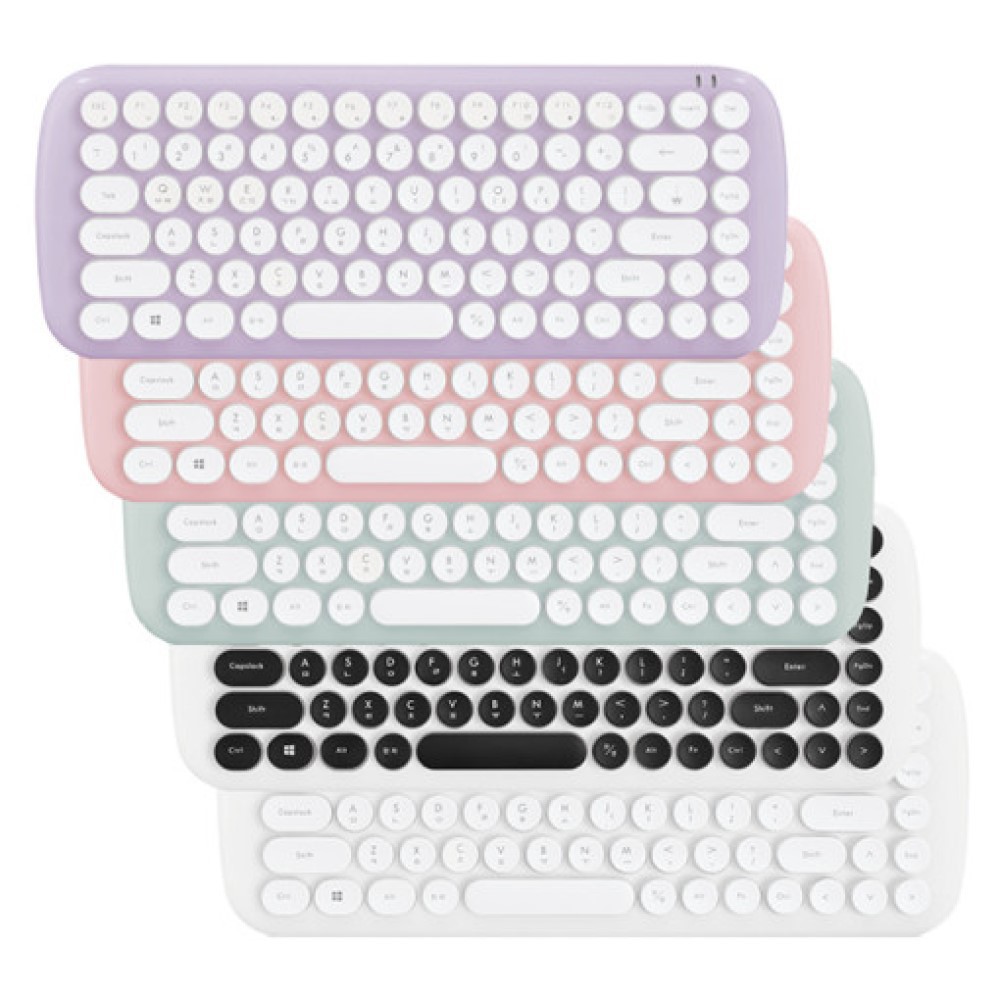 Your wrists and elbows need to be in a comfortable position as well to avoid straining neck muscles and rounding your shoulders. When typing, your elbows must be tucked close to your body, keeping a 90-degree angle and your wrists must be in a neutral position. This wireless retro keyboard (available in different pastel colors) looks like an old typewriter and yes, they make very satisfying mechanical keyboard sounds! It's a best-selling keyboard in South Korea and comes with Korean characters, which is perfect if you're studying the language.
Get your retro mechanical keyboard at Php 2, 290 here.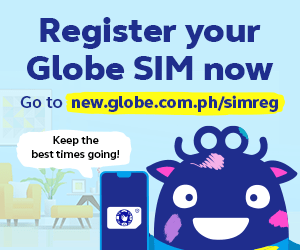 Wireless mouse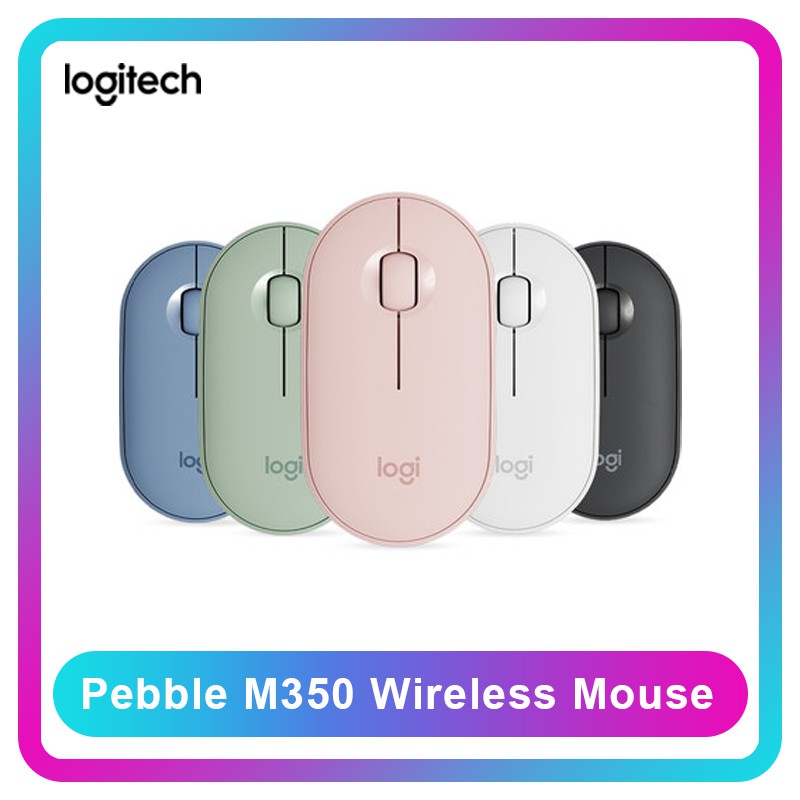 If you're still stuck using your laptop's trackpad, what are you doing? To complete your working equipment, check out this wireless mouse that's available in uber-cute pastel colors! It's small, comfortable, and wouldn't make your desk look messy with the long wire.
Get a pastel-colored wireless mouse for Php 1,380 here.
Mouse pad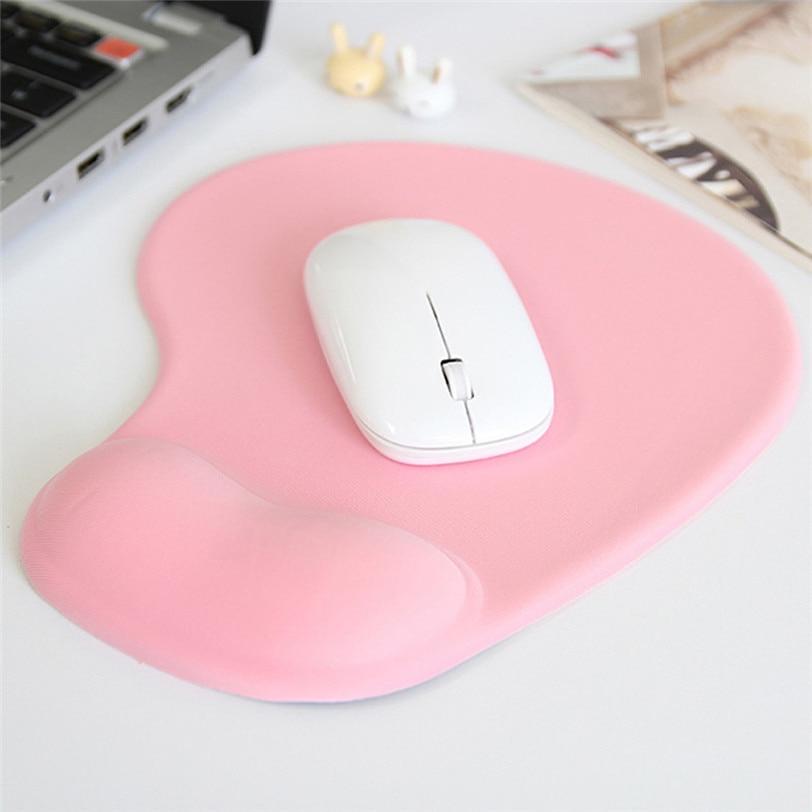 Mousepads increase your mouse's precision and avoid scratches on your device as well as your desk. Of course, your wrists need comfort too. This mouse pad comes with a silicone rest for your wrists and it's too squishy, you have to poke it!
Get a mouse pad with hand rest for Php 99 here.
Minimalist and *Affordable* Desks Perfect For Your Work/Study Area At Home
Minimalist and *Affordable* Desks Perfect For Your Work/Study Area At Home
Meryl Medel | Aug 04, 2020
Headphones
Got a day full of calls and meetings? At least you can look cute in them! This pair of wireless headphones has adorable cat ears in them and cushions of a more comfortable fit to your ears. With just a 2-hour charging time, this pair of headphones can already work for up to 12 hours. Want to have more fun during one of your barkada's e-numans? The cat ears light up.
Get a pair of car ear headphones for Php 778 here.
Mini trash bin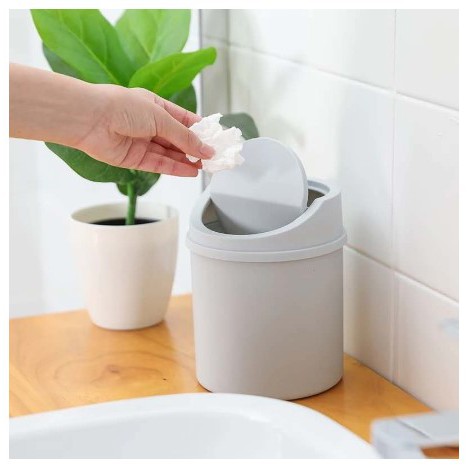 This mini trash bin will be every matakaw's favorite. If you enjoy snacking while working but still want to keep your desk tidy without having to stand up (we get you), this small but very functional accessory will be very handy. Plus, it comes in cute pastel colors too.
Get a mini trash bin for Php 70 here.
Desk organizer
Working can become even more stressful when you've got a messy desk. This metal organizer comes in a gorgeous rose gold color and has a lot of space for storing important stationery you need on the go. It can fit planners, pens, memo pads, and even has a slot for small office products like paper clips and pins. You can fit everything you need in one organizer that you can easily bring when moving spaces.
Get a rose gold-colored organizer for Php 808 here.
Multi-purpose pen holder
This pen holder isn't just for keeping your writing tools lying around; it can also function as a phone holder on its first layer. You can easily stream music videos or movies on the side while working without having to buy a separate phone stand. If you're a sucker for multi-purpose items then this Php 100 holder is one of the best Php 100 you'll spend.
Get this multi-purpose pen holder for Php 100 here.
This Adorable Mini Fridge Can Store Snacks and Drinks, Sanitize Items, *and* Play Music
This Adorable Mini Fridge Can Store Snacks and Drinks, Sanitize Items, *and* Play Music
Kyzia Maramara | Jul 31, 2020
Found other cute desk accessories? Share with us below!