If you've been active on social media recently, it's highly likely that you've seen multiple contacts getting engaged last month. Maybe you're even one of the lucky folks who finally put a ring on it. If so, you've probably already done some research and found that 1) wedding planning is hard, and 2) weddings are expensive AF. Thankfully, there are a few parts of your wedding that you can afford to save on—even your dress. These RTW dresses make wedding dress shopping so much easier, plus buying off-the-rack can be so much more affordable! Here are just a few shops where you can find affordable RTW wedding dresses in the Philippines.
Ivory and White Bridal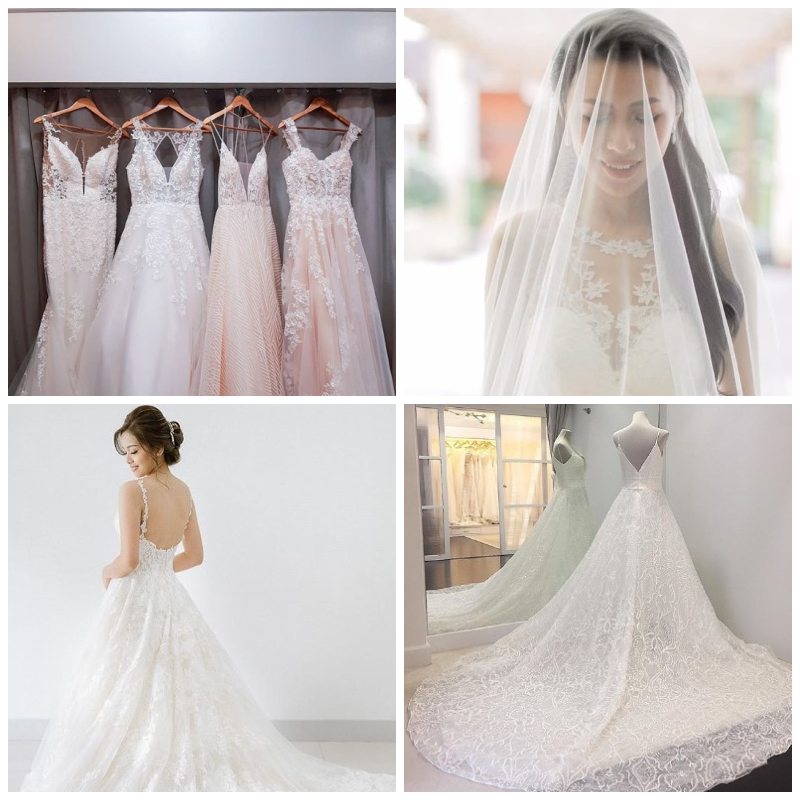 Ivory and White Bridal carries a curated selection of beautiful gowns in a wide range of fabrics and silhouettes. Most of these dresses are priced at ₱28,000 to ₱45,000, but gowns on sale are sometimes priced below ₱20,000, so phone ahead to find out if there are any gowns on sale. Though most of the dresses in-store are in US size 8 and 10, the store does special orders for all sizes, and most gowns can also be ordered with your exact measurements (with a 6-month lead time). Set an appointment by visiting their official website.
Official Website: IvoryAndWhiteBridal.com

Location: 1278 Batangas, San Isidro, Makati
Contact details: +63917 324 2280
Apartment 8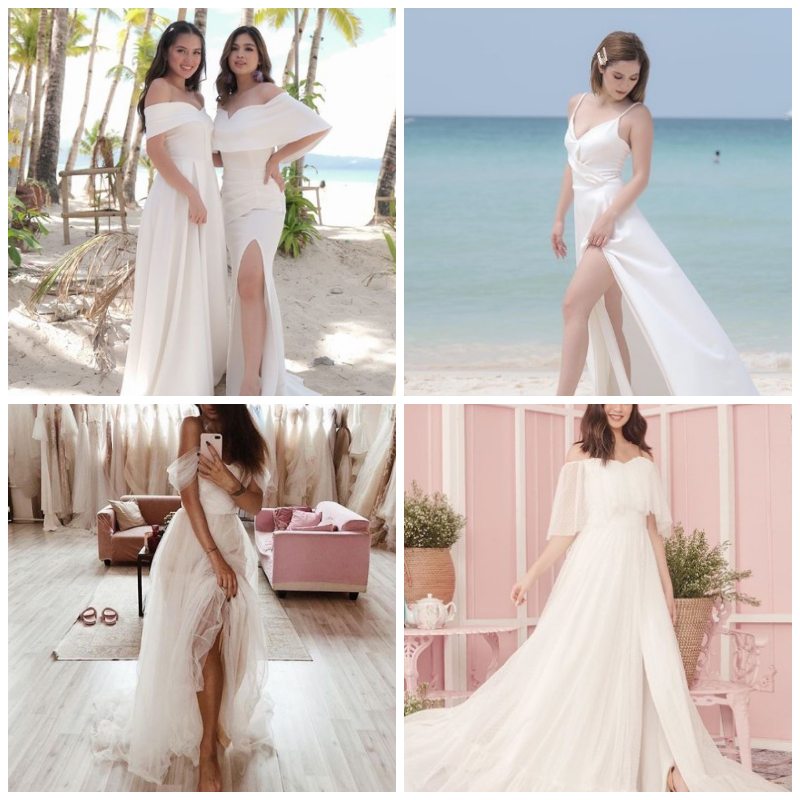 Apartment 8 has long been a favorite of local celebs and influencers, but they also offer RTW wedding gowns (as well as custom-made dresses). Their main boutique is in Scout Borromeo in Quezon City, but you can find them in malls around the metro.
Official Website: Apartment8Clothing.com
Locations: 33b Scout Borromeo Qc | Vertis North | ATC | Up Town Center | Glorietta 2 | SOLENAD 3 | Uptown BGC | Centrio Mall | Ayala Cebu
Contact Details: +63998 855 0708 | hello@apartment8clothing.com
White Label Bridal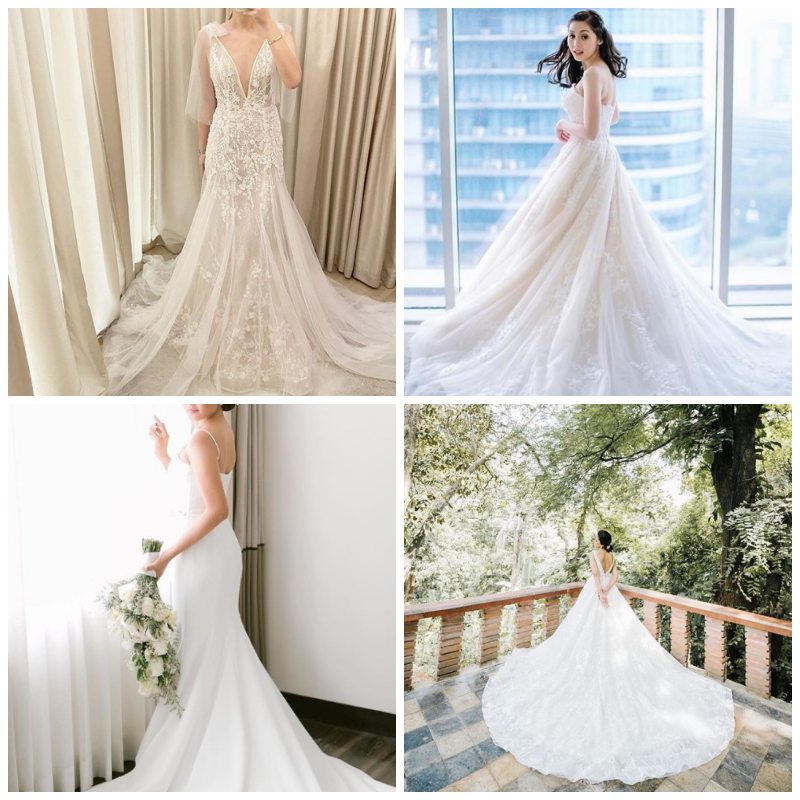 Not everything beautiful has to be overpriced: this is what the four sisters behind White Label Bridal believe in. Their brand aims to help future brides get their dream dress without going over their budget, with prices as low ₱30,000. White Label Bridal has branches in Makati and Quezon City, so they're easily accessible, no matter where you live in the metro.
Official Website: WhiteLabelBridal.com
Makati Location: 1278 Batangas St. San Isidro Makati City
Contact Details: whitelabelbridal@gmail.com | (0918) 9594211
QC Location: Mezzanine Level 549 RBL Place Banawe St. Quezon City
Contact Details: whitelabelbridalqc@gmail.com | ​(0917) 5212342
Zalora

Yup, you read that right, even Zalora has bride-worthy dresses. Perfect for low-key weddings, these Zalora brand dresses retail for around ₱2,000 to ₱3,000 (and go for even lower when they're on sale). A steal!
Official Website: Zalora.com.ph
8 Wedding Destinations We Can Almost Afford
8 Wedding Destinations We Can Almost Afford
Joshua Daniel Bautista | Aug 20, 2019
The Bridal Room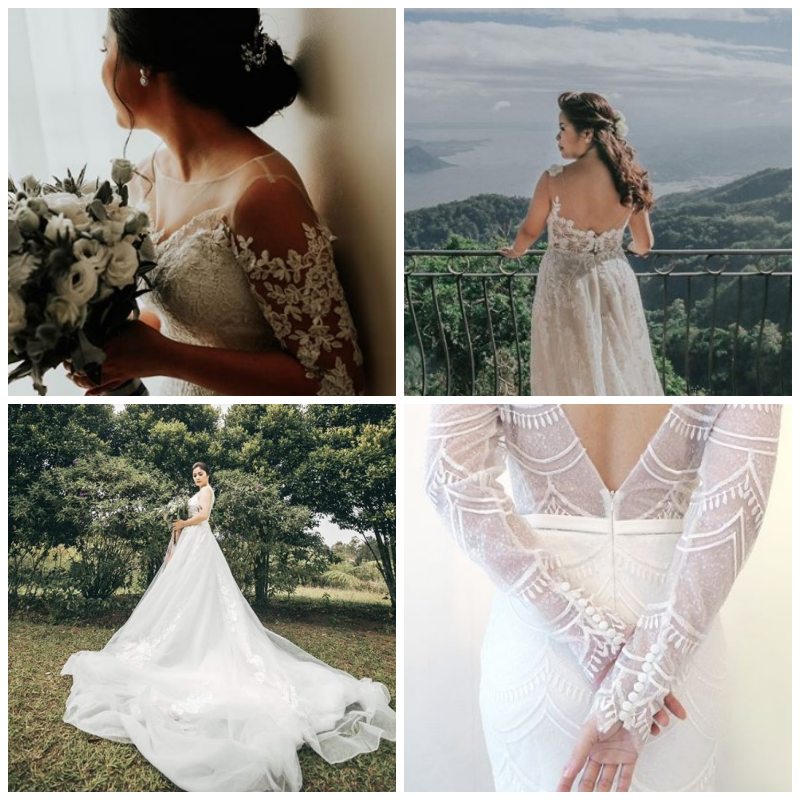 The beauty of getting a ready-to-wear wedding dress is that you can basically buy your dress on a whim, with minimal to no waiting time. The Bridal Room makes the whole process easy, with in-store alteration services, wedding and bridal accessories, made-to-order and RTW entourage gowns, and consultation services.
Location: 169 Aguirre Ave, BF Homes, Parañaque
Contact details: +63 919 636 9674 | +632 8893 6726
Bridal Boutique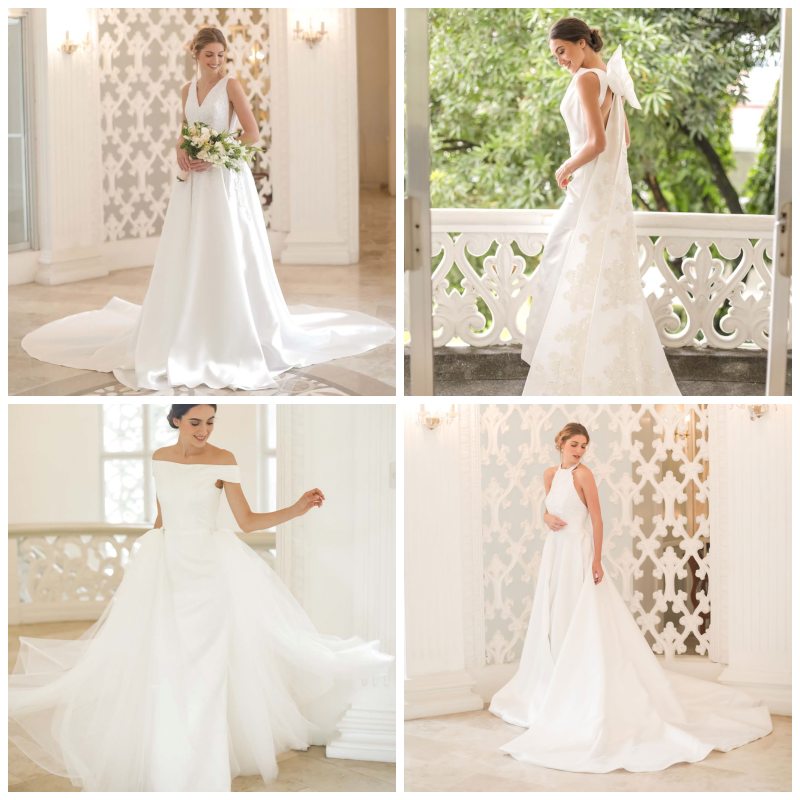 For the "practical bride of excellent taste", Bridal Boutique offers affordable RTW wedding dresses and couture gowns in easily accessible locations. They also offer packages for wedding parties!
Official Website: BridalBoutiquePH.com
Locations: 5th Level Mega Atrium, SM Megamall, Mandaluyong (Landmark: inside Matus near Chapel)
2nd Floor Beyond Xtreme Travel, Catanduanes St. Corner Del Monte St, West Avenue Quezon City
Contact Details: +63908 865 7781 | info@bridalboutiqueph.com
Zoo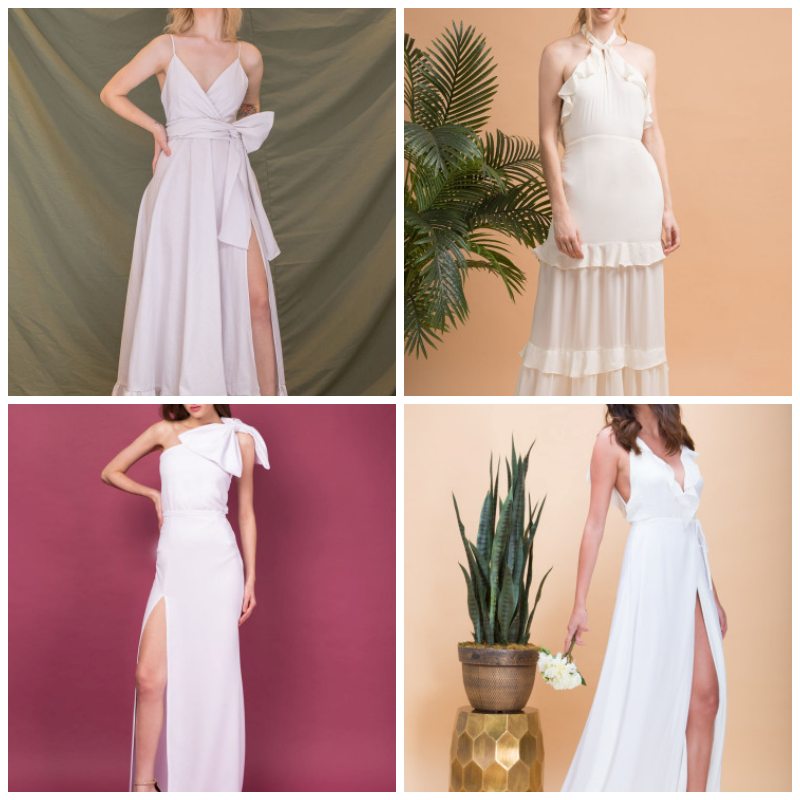 Online brand Zoo offers a wide variety of simple, elegant dresses (and pantsuits) you can wear to a civil or dressed-down wedding. Perfect for the chic, fuss-free bride.
Official Website: Zoo.com.ph
Karimadon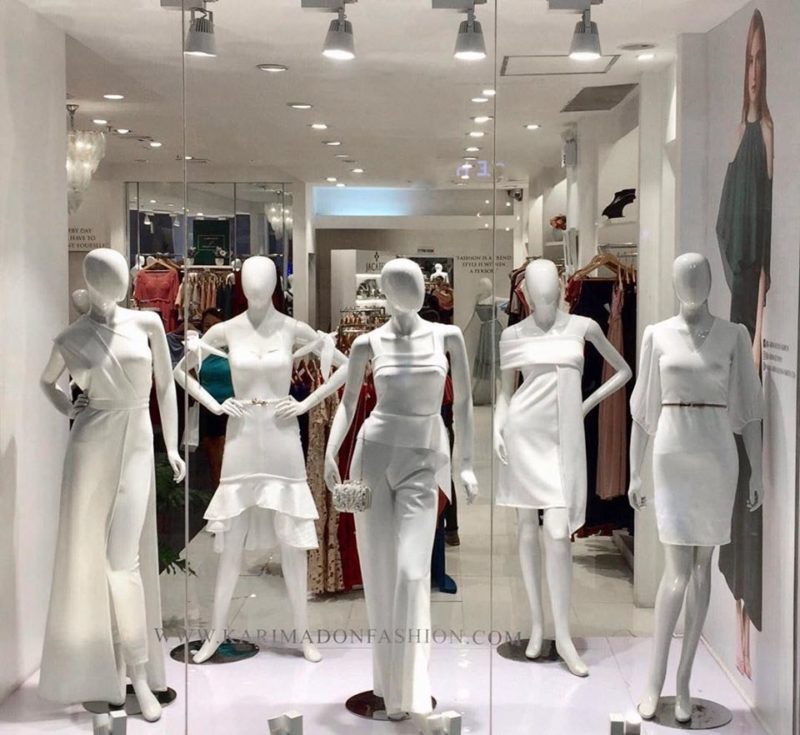 Back in the day, singer-songwriter Kitchie Nadal got her wedding dress in Karimadon for under ₱1,000. And if it's good enough for Kitchie, it's certainly good enough for us. Karimadon offers plenty of wedding-appropriate options at budget-friendly prices, so they're definitely worth checking out.
Official Website: KarimadonFashion.com
Locations: See link for complete list
What are you looking for in a wedding dress? Tell us all about it in the comments!