How Today's Pinoy Celebrities Define Friendship, Marriage, and Singlehood
Jan 13, 2020 &nbsp • &nbsp Kyzia Maramara
There are a bajillion things redefined by society and celebrities, for better or for worse, in the past decade and one of them is relationships. To make it easier, let's look at relationships of our very own actors and actresses – the mythical entities our eyes are always trained on. In a way, living under a spotlight, they act as ambassadors of life and examples of how we should live it (sans the money).
Friendship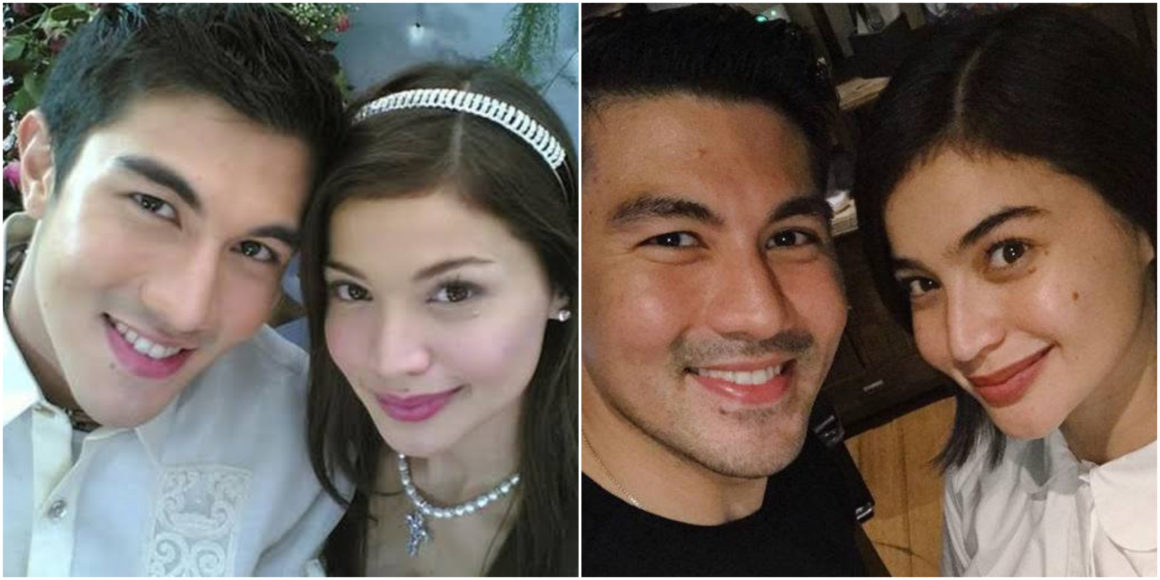 Soulmates aren't found only in romantic relationships but in friendships too. The friendship between two showbiz personalities means sticking with your friend no matter what and defending them from rumor to rumor. Celebrity friendships are strong because it takes a lot of trust in someone to know that the rumors about your friend are false, and a lot of integrity to not give in to fans pitting you against each other.
Anne Curtis and Luis Manzano started as a failed date but they showed us that a boy and a girl can definitely be friends in spite of everything. A decade of friendship entitled Luis to be Anne's man of honor being privy to her ups and downs, and he says he'll be returning the favor when it's his turn.
Remember when Bea Alonzo was caught in the middle of the Gerald-Bea-Julia scandal last year? Her showbiz friends were there to cheer her up and stick by her side, special mention to Angel Locsin, Dimples Romana, and Beatriz Saw!
Family
It's rare in the showbiz landscape to see complete families. In our ever-evolving culture, it's easy for people to form families and break them up but there exist celebrities with whole families that will make you feel happy and inspired.
There's the whole Pangilinan clan including Sen. Kiko's family, Gary Valenciano's, and Antony Pangilinan's. It's inspiring to see the huge family gathered in one place for the holidays and they're all pretty close to each other too! Let's not forget how Frankie Pangilinan defended her parents, Sen. Kiko and Megastar Sharon Cuneta, on social media against President Duterte's comments.
On the other hand, in 2019, a different prominent family found themselves in the pits of social media hell when they once again came at each other, claws bared – the Barretto Sisters and the endless saga of their fall out. It doesn't take a genius to know that fame and fortune, once misused, can do nothing but break bonds.
Sibling love
View this post on Instagram
If there's family love, there's also sibling love and its way better than romantic relationships (or worse for some celebrities, ehem, Barretto sisters) because it's the kind you can never break.
Some of the celebrities who are also famous for having close ties are the Gonzaga sisters Alex and Toni, Curtis-Smith sisters Jasmin and Anne, Reid siblings Lauren, James, Tom, and Jack, the Magalona siblings Frank, Maxene, Saab, Elmo, Arkin, and Clara, and the Heussaff siblings Solenn and Erwan to name a few. Being siblings means having each other's backs and in the world of showbiz, being siblings might mean you and family against the world.
Being #SingleAndHappy
View this post on Instagram
There is nothing private in the glittery glamorous celebrity life. In today's showbiz, if you are single you will either be hounded with inappropriate questions or people will scramble to find you a partner for that "on-screen loveteam."
Take the Kapamilya actress Ritz Azul for example, who is famous for having that 'no boyfriend since birth' reputation. Back in 2017, when she was still single, she said that for her, it's waiting for that one guy who would love and respect her and who is also God-fearing. She considers relationships as a responsibility and says that if she has found the right person, she will be as dedicated to him as she is to her career.
Our Miss Universe 2018 Catriona Gray is also currently single but that never stopped her living her life. You also won't see her begging to have someone in her life either! In conclusion, being single is a blessing many overlook.
Couple goals
After the hounding and the pleading and the prayer circles of fans, James Reid and Nadine Lustre finally officially became a real-life couple in 2016. It's a loveteam that bled into real life and no amount of breakup rumors is going to tear these two apart. The same goes for Kathryn Bernardo and Daniel Padilla who have been in a relationship for the most part of the last decade and who have only recently released a cute vlog.
It's never going to be easy being in a relationship when you're a celebrity but those who do brave all the criticism and judgment (Arjo Atayde and Maine Mendoza) definitely win at life.
Marriage
View this post on Instagram
Back in 2017, Doug and Cheska Kramer found themselves deep in online criticism when they posted on their social media that they believe a wife should submit to her husband. The Kramer couple defines marriage as an act pleasing God and they are willing to stand on their belief. Look at their life now: they're successful in the showbiz world! They have a beautiful family and blossoming careers.
Successful couples in showbiz aren't hard to find. Drew and Iya Arellano were in a relationship for a decade before deciding to marry; their relationship was free from issues and rumors. They now have two sons they both clearly adore. Erwan and Anne Heussaff also were in a relationship that spanned almost a decade and is now lovingly married and is expecting a child!
Breakups and separation
There are a lot of celebrity couples who have trodden the path of love and sunshine only to end up not being compatible with each other and separating. There's Marjorie Barretto and Dennis Padilla, LJ Reyes and Paulo Avelino, all having lives of their own without their partners, only 'co-parenting' their kids. We aren't privy to the reasons behind their decisions and frankly, it's their lives, but just how easy is it for people nowadays to create a "family" and be able to leave it any time they like?
At the end of the day, celebrities are humans too
Celebrities aren't perfect, but being the stars they are, you'd think they'd set great examples for other people. Maybe being rich isn't all there is to life, maybe it's maintaining healthy relationships, the kind that would comfort you and make you laugh long after your fame and money pass away.
Got anything else to add? Share it with us below!