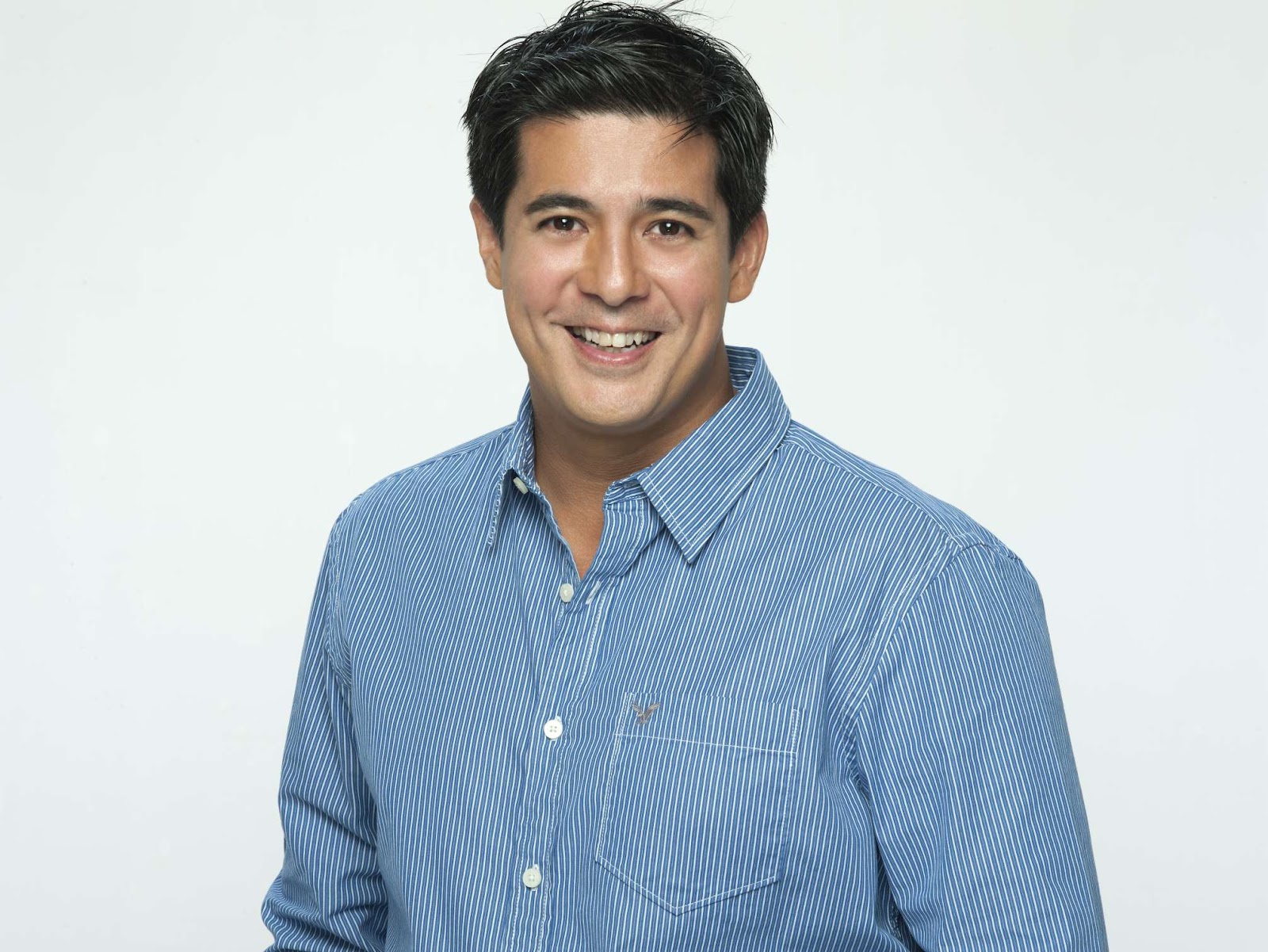 8 Aga Muhlach Characters We Can All Relate To
By Jon Carlos Rodriguez

Aga Muhlach movies are relatively safe, well-lit zones. Not counting his rare dark turn as serial killer Gene Rivera in Sa Aking Mga Kamay, Aga Muhlach characters generally represent the Filipino everyman on that ever so familiar journey to finding love and self-awareness.
Whether we see him as an overseas Filipino kuya, a sensible veterinarian, or a gawky teenager jumping into a pool in his tighty whities, we can all relate to the roles played by "Philippine cinema's premier leading man." Here's a list to prove that there's an Aga Muhlach character in all of us.
CHITO
Forever (1994)
In a typical poor boy-rich girl love story setting, Chito falls for Isabel, an heiress way out of his league. You can't help but root for Chito, in his denim shirt and ripped jeans, when he feels out of place watching a polo match with Isabel's picture-perfect family and the guy they want her to marry. Underdog Aga Muhlach is the best Aga Muhlach.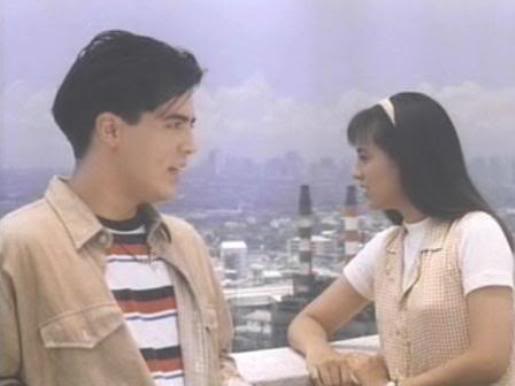 VINCE aka ENTENG
Kung Ako Na Lang Sana (2003)
Unmarried and unemployed at 30, Enteng is the party animal who peaked in high school. He spends his days hooking up with girls much younger than him while his friends make adult decisions. Good thing he eventually falls for his long-time best friend Emmy, who points him to the right direction: towards responsibility and away from minors.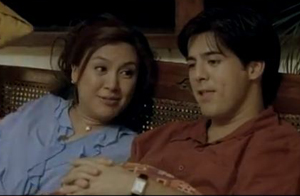 CARLITOS
May Minamahal (1993)
If you're the man of the house and the breadwinner with your mother and three younger sisters, there are three words they don't want to hear: "I'm getting married." But Carlitos is a Grade A unico hijo who is able to find the perfect balance between taking care of his family and looking out for himself.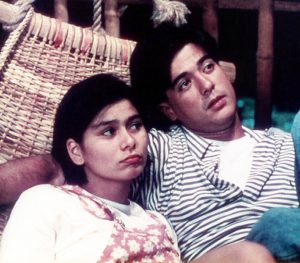 IAN
A Love Story (2007)
Ian is this list's weakest link because he succumbed to temptation, but we can relate to him because he was remorseful and owned up to his mistakes like a man. Ian showed signs of Underdog Aga in two instances: confessing his sins to his brother and getting accosted by Baron Geisler. ASpparently, a lot of people can relate to the latter.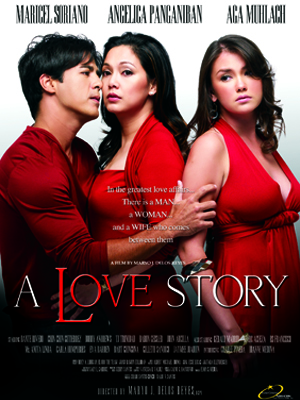 ADIE
Bagets (1984)
Boys on the verge of manhood have fantasized going through the Adie stage, flirting with the next door neighbor while her husband is away on a trip. Nothing good would ever come out of that, of course, but when you're a high school senior, everything's worth a shot.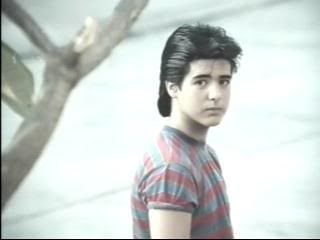 DOC AGA
Oki Doki Dok: The Movie (1996)
Doc Aga is a decent vet, a responsible single tito to Camille, and a thoughtful boyfriend to "Cupcake." Everybody loves him. Naturally, Cupcake's father hates him, and goes to great lengths to berate him. But—much like the rest of us travelling on EDSA—Doc Aga always tries to keep his cool.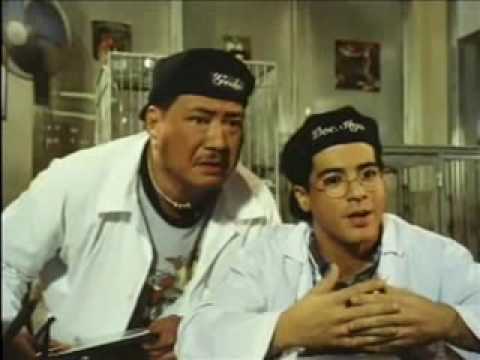 RAFFY
Dubai (2005)
Underdog Aga is again at play in this social commentary disguised as a love triangle. Raffy spent nine years of his life in a foreign land supposedly to save up for his future, but he ended up giving away all his blessingsto charity and padala to his younger brother. He's a flawed, modern-day hero for most OFWs.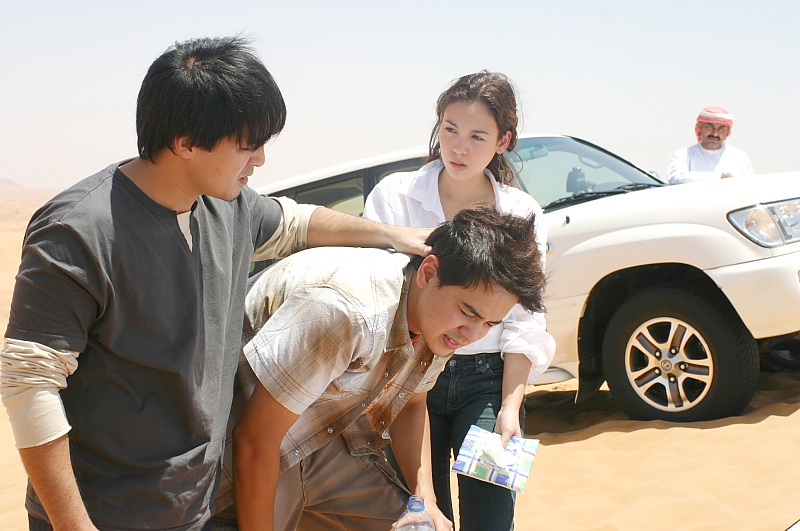 JERRY
Sana Maulit Muli (1995)
Have you ever driven all the way from Cavite to Fairview to win back a girl? Yes? Then you're not nearly in the same boat as Jerry, who abandoned his fledgling corporate career and resorted to washing dishes in a restaurant ran by evil bosses to win back the girl. Just like Raffy, Jerry is a "bagong bayani."
What other Aga Muhlach characters can you relate to? Share them with us below!