As we reach the peak of the dry season, our homes are starting to feel more and more like huge air fryers. Working from home or simply chilling out in the living room isn't chill anymore, especially if you sweat like hell. However, not all of us can buy air conditioners.
Good thing there are now air coolers which are not only way cheaper, but more portable as well. Unlike air-con units that are already fixed in one location, you can bring air coolers to anywhere you want and have them blast cold air straight up to your face while washing the dishes, doing the laundry, or simply sipping coffee at the peak of the afternoon heat.
As the easterlies continue to bring warm and humid weather across the country, it might only take some time before you lose your cool. So before you get all moody and grumpy, we've helped you narrow down 8 of the coolest air coolers in the Philippines under P5,500.
Mini desktop air conditioner (P355)

The cheapest item on this list, this portable air cooler suits your personal space. If you're the type who can't leave the desk almost all day long due to the pile of work, USB port-enabled Arctic Air Cooler is perfect for you. Aptly named after the North Pole area, it doesn't just cool your area but also humidifies and purifies the air quality around you. It could run up to 8 hours per fill and is energy-efficient too. Its USB water tank has a capacity of 375 ML. If you want to bring it outdoors for travel, you could easily do that too as it is made of lightweight material. It is available in seven colors. Get one here.
Mobile air cooler (P644)

This mobile cooler has three wind speed options you could choose from. Its double filtration system and wide-angle air supply allow high-density ice crystals to last longer, which means colder air for you to enjoy. The water tank capacity ranges from 2.6-4 liters. And with nine different modes, you can find the setting that's perfect for you From P1,399, the price is slashed down to P644. How cool is that? Get one here.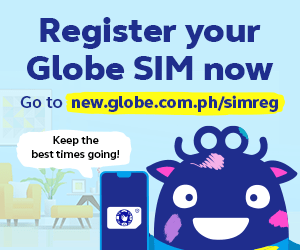 3-in-1 air cooler/purifier/humidifier (P1,299)
This 3-in-1 air cooler also acts as an air purifier and humidifier. It has a physical releasing technology in making ice crystals, making it more easily for the air to come out cooler. It can blow air on a 120-degree wide-angle and can reach up to a 7-meter distance. You can also adjust its wind speed and wind style in three different gears. It can accommodate up to 5L of water without leakage. The design is also sleek and less spacious, it's just as big as an A4 paper. It has a remote control and you could set a timer for up to 12 hours. Get one here.
Sobrang Init? These Healthy Drinks and Treats Will Cool You Down This Summer
Sobrang Init? These Healthy Drinks and Treats Will Cool You Down This Summer
Kyzia Maramara | May 05, 2021
KAZUMI air cooler (P1,999)

Satisfied customers gave this item a 4.9-star review and it's easy to understand why — it delivers on its promise to cool your space. This air cooler has a 900m³/H airflow, enough to reach you even if you're in the corner of a regular-sized room. Do not worry about unnecessary sound, its noise level is less than 65db. The water tank capacity is 5L, enough to last for half a day. You can also set up the timer for up to 12 hours. Get one here.
Iwata evaporative air cooler (P2,906)

This evaporative air cooler operates on 65 watts of power and has three fan speed options you could choose from. Its water tank capacity reaches up to 4 liters and it has an automatic vertical louver for increased ventilation. You can easily bring it anywhere you want with its caster wheels. It also safeguards you with a one-year free service warranty and six-month parts warranty. Get one here.
American Home air cooler (P4,313)

This American Home is about to turn your Filipino home feeling like it's springtime or fall time with its dual ice pack capacity. It also boasts of a water indicator protection which protects this appliance from getting easily damaged over time. The timer lasts for 2 hours and the power usage could reach 110W. Just take note that for pre-ordered items, they only ship the order in less than 5 days. You're also assured of a one-year warranty and seven-day replacement in case of defects. Get one here.
Iwata JET S10 air cooler (P4,846)

What sets this air cooler apart is its 18-liter water tank. It also has an ice chamber for fast cooling and water replenishment so don't have to check it up from time to time if it's running out of supply. This operates on an 80-watt power capacity and could provide 3,000 cubic meters per hour in airflow. It may be on the higher end of the price range, but its added features are definitely worth every penny. Get one here.
8 Easy Iced Coffee Recipes to Keep You Cool and Awake in this Summer Heat
8 Easy Iced Coffee Recipes to Keep You Cool and Awake in this Summer Heat
Ina Louise Manto | Apr 05, 2021
Dowell ARC 80 air cooler (P5,238)

Being the priciest model in this below-P5,500 list, Dowell delivers to its price. Using an 8-liter water capacity, it has an added honeycomb filter for quality-level of humidification in your room. Aside from it has a 3-speed function, it also has an LED display and a detachable water tank. It also has a negative ion generator which is used to remove particles and sterilize the air. It also has a water level indicator and a timer setting of up to 8 hours. Get one here.
Which air cooler in the Philippines are you eyeing now? Share this with your friends to help them cool down in this heat!