In the Philippines, "summer" simply means another level (see: hell) of the warm, humid weather we usually have. Even the highest electric fan setting can't do anything to keep you from sweating. On days like these, it's important to hydrate often especially since you have to have your full wits around you to be able to function at work and school. When it's too hot to even lift a finger, can cool down with these healthy drinks and snacks you can purchase online or make yourself.
Hydrating bottled smoothies

A single bottle of a healthy smoothie can bring more than relief from the summer heat. Berryporium's OZ (Ounce) smoothies are blended with real superfoods high in fiber, antioxidants, and disease-fighting nutrients. It's basically immunity boosters in a bottle!
Get all six refreshing flavors: Straw-nana-berry (strawberry, banana, oat milk), Popeye Punch (spinach, peach, mango, passion fruit), Blueberry Burst (blueberry, banana, oat milk), Stay Peachy! (peach, mango, passion fruit), Berryphoria (blueberry, strawberry, peach, lime), and The Nutty B (triple nut butter, banana, oat milk). Chia seeds and flax seeds are mixed in each bottle for added fiber.

All six super blends are specially curated, sugar-free, vegan-friendly, and preservative-free, making them the perfect Summertime elixirs. Since the berries are individually frozen using special quick-freezing technologies, the quality, nutritional benefits, and flavors are preserved.
Keep bottles in your fridge so you open one for breakfast, post-workout, or as an anytime snack.
OZ smoothies are made in small batches and delivered with insulation to ensure freshness. They start at P170/bottle. Send Berryporium a DM on Instagram or Facebook for orders. You can also contact them through SMS/Viber at 0905 468 5168.
Frozen berries snack

Snacking on frozen berries is one of the best ways to cool down this summer. Think of them as cold candy packed with vitamins and nutrients. Berryporium has packs of frozen strawberries, blueberries, blackberries, raspberries, cranberries, and mixed berries starting at P300.
You can be sure each pack is fresh and handled properly. They use the IQF method to avoid large ice crystals forming in the berries and to make sure they don't freeze in a solid block.
Besides snacking on frozen berries, you could do a dozen other things with it. Add it to your evening wind-down glass of sangria for a fruity twist or make it into a healthy afternoon milkshake. Send Berryporium a DM on Instagram Instagram or Facebook for orders.
8 Easy Iced Coffee Recipes to Keep You Cool and Awake in this Summer Heat
8 Easy Iced Coffee Recipes to Keep You Cool and Awake in this Summer Heat
Ina Louise Manto | Apr 05, 2021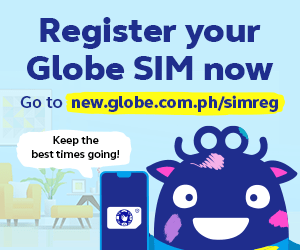 Overnight oats

Overnight oats are delicious because of their mix of ingredients both indulgent and healthy. Rolled oats, milk, chia seeds, and yogurt are the base ingredients. Just those ingredients are already filling but you can go ahead and customize them to add fruits to the mix. Oaties PH makes great overnight oats in a range of flavors — Strawberries and Cream, Wild Blueberry, Peaches and Cream, Chunky Monkey, Mango Graham, and Apple Cinnamon. These start at P190. Check them out on Instagram for your fuss-free ready-to-eat jar of overnight oats.
Yogurt cups

News flash: commercialized flavored yogurt isn't really all that healthy. It's packed with sugar and a bunch of other flavors to make it taste better. If you're a yogurt lover, like me, a healthier option is buying unflavored Greek yogurt and mixing in the fruits and berries yourself. Strawberries, blueberries, mango, peaches — anything you want to spice up your yogurt cup.
Where To Order Plant-Based Burgers To Satisfy Your Cravings While Still Eating *Healthy*
Where To Order Plant-Based Burgers To Satisfy Your Cravings While Still Eating *Healthy*
Meryl Medel | Mar 30, 2021
Homemade smoothie bowl

A smoothie bowl is one of the healthiest snacks you could have. All those individual healthy, hydrating ingredients just wake your body up and give you the energy to tackle the day. You only need a blender, frozen bananas, and a pack of frozen berries to blend until smooth. Put it in a bowl and top with chia seeds and more fruit, if you like. And voila! Your 100% healthy smoothie bowl is ready.
Experiment on fruit cereal

If you're someone big on cereals, you can absolutely make that cold brekkie healthy by popping a few berries into the mix. You can add raspberries, blueberries, or strawberries plus cold milk for an instant cool-down snack.
Watermelons and cucumbers

Fun fact: 92% of a watermelon is made of water. That's nothing compared to a cucumber which is made of 96% water. Both of these fruits (yes, cucumber is a fruit) are healthy snacks you can munch on throughout the day. Watermelons and cucumbers are packed with vitamins and they're good for the skin too.
Homemade ice cream

ICYDK, those tubs of ice cream from the grocery store are going to do a number on your waist. You're better off making your own. Get a few bananas and freeze them. When they're nice and frozen, pop them in a blender or food processor and watch them churn into healthy "ice cream". And you're done! No milk or cream — just the bananas.
Check us out on Facebook and Instagram and be the first to know about the latest news and coolest trends!