Farewell To An Agent of Change:


8 Lessons From Alan Rickman
We Will Always Treasure


2016 is off to a rip-roaring start, taking from us music legends Lemmy and David Bowie, the Master Showman German Moreno, and the great British actor and thespian, Alan Rickman. At age 69, he has passed away due to cancer, and the world is so much poorer for not having him in it.

Starring in his first movie role at the tender age of 41, several years after he should have already given it up, Alan Rickman as Hans Gruber proved to everyone that persistence does pay dividends. For the next 28 years, he regaled us with multiple memorable roles and performances in film, all the while remaining a force to be reckoned with in theatre.

Here are just 8 of the best quotes from some of Alan Rickman's most memorable roles over the years.
8. On taking yourself seriously.
Alan Rickman's distinct voice has always been one of his biggest draws. When you hear him enunciate every word in the way only he could, you can't help but wonder how hilarious he would sound if he did something like, say, inhale helium.
Thankfully, he was never above such shenanigans.
The Lesson: No matter how big you might be, the ability to poke fun at yourself will always come in handy, because if you can't knock yourself down a peg or two, someone else will be happy to do it to you–and you won't like it when that happens.
7. On versatility.
As Hans Gruber, Alan Rickman was portraying a German character with a distinct accent that would give him away if ever Bruce Willis's John McClane met him the first time. Except apparently, Hans knew how to fake an American accent juuuust fine.
The Lesson: Always have a few tricks up your sleeve nobody knows about. You never know when you might need to break a few expectations.
6. On commitment
"By Grabthar's hammer… what a savings!"
When Alan Rickman played Alexander Dane in the comedy flick "Galaxy Quest," he managed to capture the sense of a serious actor trying to stay relevant in the middle of something immensely shallow.
The Lesson: When you bring your A-game to the B-game, you elevate not just yourself but the game itself.
5. On the need for laughter.
While Rickman was known for playing villains, there is something understated about his sense of humor that never fails to prove just how huge a fan he is of making people laugh. Case in point:
The Lesson: As he himself said, "I think there should be laughs in everything. Sometimes, it's a slammed door, a pie in the face, or just a recognition of our frailties." If life were a drink, laughter makes it go down smoother.
4. On having style.
No matter how well-dressed and prim and proper Alan Rickman's Judge Turpin may have been, he certainly knew the value of a good shave, didn't he? This may have been a closer shave than he was hoping for, though.
The Lesson: When doing something, do it with style. Half-assing things leads to openings for regret. And we can't have that, now can we?

3. On the value of education.
Like David Bowie, Alan Rickman was the product of a government-funded arts program: a kind of program that nowadays tends to be ignored. The kind of program people tend to shove to the back of the line in favor of "real" jobs, such as lawyers and engineers and the like, if they even have room for any government-funded education programs, to begin with. This is where people find the temerity to ask the artist why they don't want to feed their families instead of starving for the arts. And they are becoming more and more right as these programs are left by the wayside.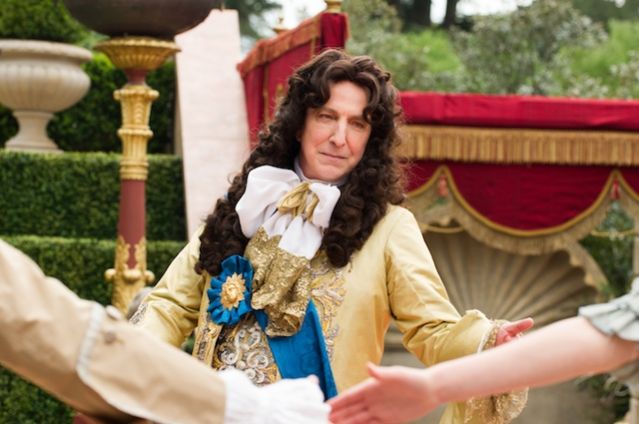 The Lesson: If anyone ever tells you that being an artist is worthless, cut their heart out with a spoon.
2. On being the bad guy.
Hans Gruber. The Sheriff of Nottingham. Heck, even Severus Snape. When it comes to portraying a bad guy, Alan Rickman was so good at being bad, and it's hard to imagine anyone else being any of these guys because Mr. Rickman's performances were just that good.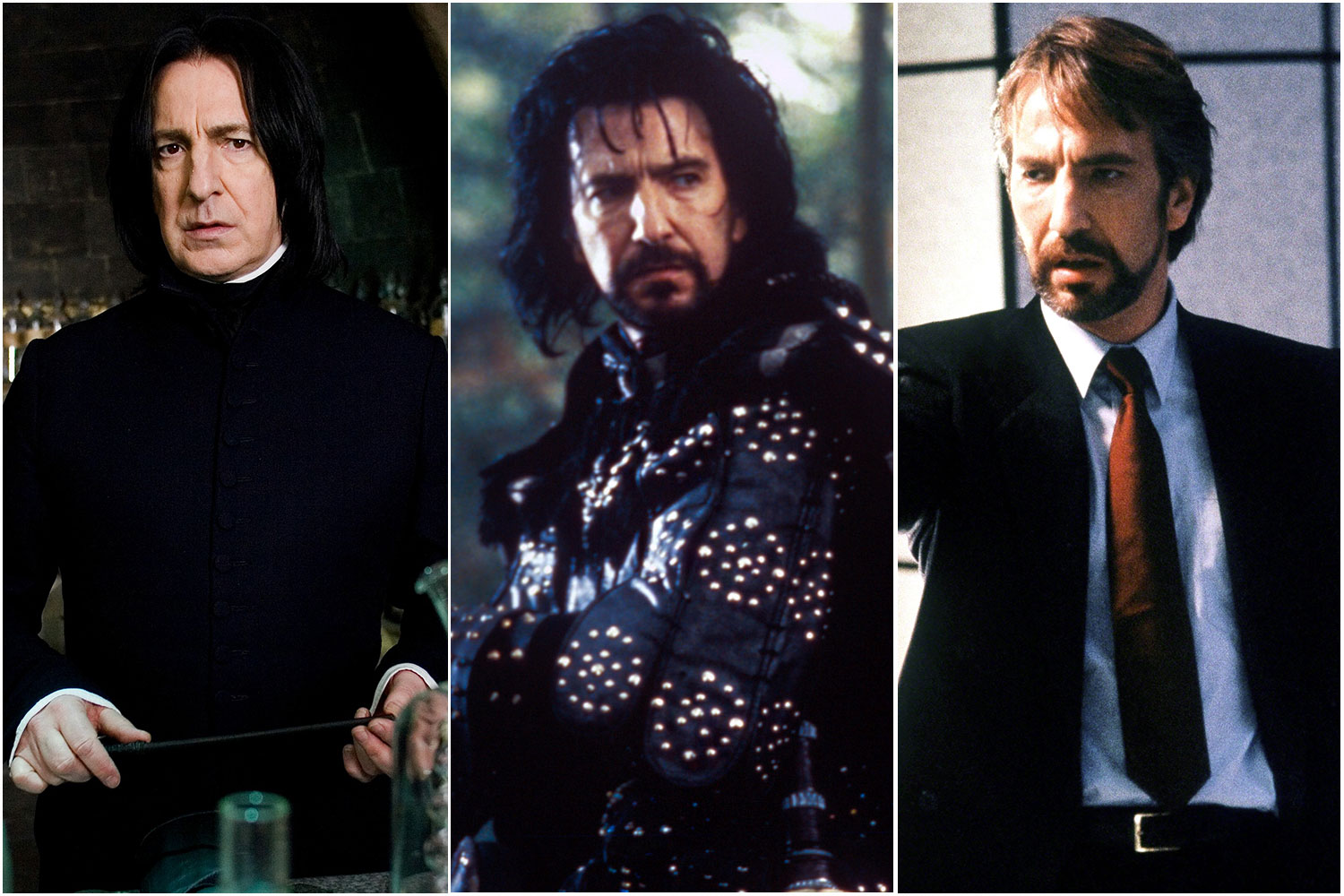 The Lesson: If you're going to be bad, you may as well be perfectly good at it. Let's face it–not everyone is meant to play the bad guy, even if they wanted to.
1. On love.
"After all this time?"
"Always."
The Lesson: Love. Always.
Someone recently said, apparently of Alan Rickman's passing: "Newsflash: human beings die."
Indeed, as dismissive as he may seem, he is right. But there's so much more to it than just that.
To a fan of Severus Snape, a fan of the best Christmas movie ever, a guy who sang along to Sweeney Todd, a fool for Love Actually, and a genuine admirer of Alan Rickman's body of work, the news of his passing is something to be mourned, not simply because Alan Rickman was someone we all knew of, but because through Alan Rickman's films, we all got to know ourselves a little bit better.
If you're reading this right now and feeling the same way, I hope you spare him a kind thought before you go on with the rest of your day. Indeed, human beings die, but the beauty of it is that human beings can love and appreciate each other, too. As the world does for Mr. Rickman today.
Thank you, and farewell Alan Rickman. Like you, we are all classic fools for love, actually. Indeed, you have been an agent of change.
Actors are agents of change. A film, a piece of theater, a piece of music, or a book can make a difference. It can change the world.
-Alan Rickman