Actress Alessandra de Rossi just took to Twitter to tell off people who look down on single and unmarried women. Fellow single Filipinas showed their support for the sentiment, and though the discourse was getting a little bit serious, Alessandra still got to show off her humor and wit to keep things light.
The tweet
BV na minsan when people make you feel you're less of a woman, bec you're not married or you don't have kids (yet) or a ring on your finger. Para bang.. Pwede bang ito yung path namin?! Sige, what is the essence of a woman? Malay ko! I don't even know the essence of a man! CHOT

— alessandra de rossi (@msderossi) May 4, 2021
Alessandra basically just said: This is my body, my relationship, my life. You can keep their opinions to yourselves, thank you very much.
The stereotypical Pinay storyline
Katulad nyan. https://t.co/qx4akxQxGL

— alessandra de rossi (@msderossi) May 4, 2021
The Filipino culture's expectation is that an adult should have a stable job and significant savings by this age (~25), then be married before that age (~30), and settle down with kids by this age (~31+). For more old-fashioned Pinoys, this is the "whole" and "complete" image of a picture-perfect Pinay.
And if you don't fit that set storyline, your relatives (especially titas!) at family reunions would be on your case: "Wala ka pa ring jowa?" "Bakit single ka pa rin?" "Kailan ka magkaka-anak niyan?" "Sino na lang mag-aalaga sa 'yo pag tanda mo?" (Let's not even get into that last bit because that's a whole other monster of a debate altogether.)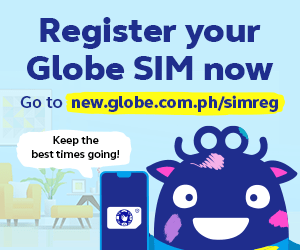 But could you really meet that expectation now?
The stereotypes are an unfortunate part of our society and culture, but the younger generations are slowly pushing back on this prevalent belief.
"In this economy?" This is a frequent and often joke-y exclamation on the internet. But it does resonate with a lot of young people in the so-called "marriageable" age. Significant savings before 30? Marriage and kids by a certain age? When you could barely keep yourself alive in this economy? Because even if you get an offer of PHP 37,000 fresh out of college, everyone knows that isn't enough to cover the cost of living nowadays.
And even if you're one of the more privileged people who can afford the current cost of living, there's nothing other than societal expectations preventing you from doing what you want with the freedom you have. If that's to enjoy life solo, then so be it.
Not getting all that doesn't mean "may kulang"
Contrary to the belief of more conservative Filipinos, not everyone subscribes to their concept of "wholeness" (i.e. getting married and having kids). Walang kulang, even if you're single and unmarried. A woman is a woman, whether they're single or married, whether they have kids or not.
"What is the essence of a woman?"
Ano nga ba? Is it about being in a relationship? Is it being a dutiful wife waiting for a husband to come home from work? Is it being a mother taking care of her kids? If you answer yes to any of those questions, then what were you before being a wife or a mother?
One thing is for sure: there is no singular answer to the question of what makes a woman. Each woman leads different lives, has different priorities, wants different things. A woman's worth shouldn't be boiled down to society's expectations.
We're all different
We are women, but we aren't a monolith. Marriage and motherhood may work for some, but not everyone. Some are happy being in a relationship. Some are happy being married with kids. And a growing number of some are perfectly happy being single.
Learn to stop comparing and stop judging
We all need to learn to let go of preconceived notions on what a woman should be doing with her life. Every woman is traversing her own path and going at her own pace. Whether that includes relationships, marriage, and kids, that's all up to her, and no one else should be chiming in with unwarranted opinions.
Ladies, remember!
True! ❤️❤️❤️❤️❤️ What is the essence of a human MUNA! 😂 https://t.co/IpAVMYOf3a

— alessandra de rossi (@msderossi) May 4, 2021
At the end of the day, whatever makes you happy is what's important. This is your life and your choice. And you owe no explanations to anyone.
What do you think of Alessandra de Rossi's tweet? Do you agree? Tell us below!