A week after it was released, Korean series All Of Us Are Dead is still topping Netflix's charts and trending on social media. It's all anyone can talk about, and we get why. The show tells the story of a high school that becomes ground zero for a zombie outbreak and its students who are forced to survive and battle their way out of campus.
Already done bingeing the series? Here are some behind-the-scenes trivia about All Of Us Are Dead from its cast and crew:
It's faithful to the original material
If you didn't know before watching, the show is actually based on a webtoon, or a digital comic.
If you liked the live-action, you'll be DYING to read the original. 🧟 Head over to #WEBTOON to check out #AllOfUsAreDead to fill your need for brains!

All of Us Are Dead 🧠 https://t.co/P1thuKKuOU pic.twitter.com/ui9NspiKbN

— WEBTOON (@webtoonofficial) February 1, 2022

According to Director Lee Jae-gyu, the team wanted to remain as faithful as possible to the webtoon by Joo Dong-geun. "It's similar to the basic story in terms of the original work. The flow of the storyline also doesn't depart much from the original," he said. "However, you might get the feeling that the show is different from the original as far as the specific situations that happen to some of the kids as well as what each of the characters are like."
They built a school building *just* for the show
The Hyosan High School is one of the highlights from Netflix's All of Us Are Dead since it is where most of the gruesome action takes place. As director Lee Jaekyoo shared, the fictional school is actually a four-story set piece that was built from scratch on set. pic.twitter.com/HVF1s053PG

— The Philippine Star (@PhilippineStar) February 3, 2022

Yes, the school building where the characters spend the majority of their time during the zombie outbreak was created solely for the film. Director Jae-gyu wanted a space where they can keep an eye on all the small details to capture all sorts of situations in a zombie apocalypse and emphasize the realness. He figured that this wouldn't be possible if they had to do several set-ups, so they built a new set from scratch. The set they created was 100-meters long and was composed of four stories, so the director claimed that they "can safely say that [they] built a four-storey school."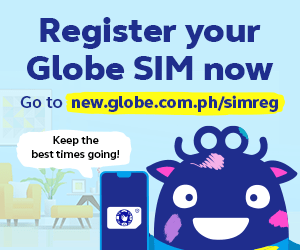 Only Ji-hu was a student at the time of filming
View this post on Instagram
While most of the characters are high school students, the actors who played them are actually older, with most of them over 20 years old during filming. There is only one student among them, and that's Park Ji-hu, who plays Nam On-jo. When filming began in 2020, Ji-hu was only 18 years old and in junior high. The actress shared that she had to change back and forth between her real school uniform and her Hyosan uniform.
Dae-su's song was composed by the actor himself
Remember that scene on the rooftop where the kids gather around their campfire singing a comforting song full of nostalgia? The song was sung by Yang Dae-su (played by Im Jae-hyuk), while the others hum and sing along to his voice. A fun fact about the song is that Jae-hyuk is actually the one who wrote and composed the song. After hearing about the actor's reputation as a well-known aspiring musical actor, Director Jae-kyu encouraged him to compose a song for the scene, which Jae-hyuk gamely did.
That scene is actually the favorite of many of the cast members. And the song is "still in [their] head[s]." Apparently, even when the cameras weren't filming them! That's just how much they love the song.
The zombies had to follow a choreography
One of the things that helped the most in conveying that scary thrilling feeling to viewers is how the zombies move. They bend their fingers, twist their arms, break their bones, and even get folded in half — all of which just adds to the show's scary factor.
This can be attributed to the fact that all the zombie actors had to learn choreography to move the way they're supposed to. The show even hired an actor and choreographer to work on the moves! "We put a lot of effort into depicting the zombies in the series. We've worked with a team, which included an actor and a choreographer, to create the moves of zombies," the director said. "I can say for sure that it will have more detail and better movements than any other Korean zombie works."
Even the zombie kindergartners learned some choreo!
wahhh they were practicing how to act like zombies!!! cute babies 😭 #AllOfUsAreDead pic.twitter.com/bdJCjvs3mp

— mik⁺⁺ ◡̈︎ | namhyeok era (@hosplay_ksh) February 2, 2022
Cheong-san and Gwi-nam are actually friends IRL
Gwi-nam (played by Yoo In-soo) might be hell-bent (literally at times) on killing Cheong-san (played by Yoon Chan-young) in the show, but when the cameras stop rolling, the actors behind the rival characters are actually super close friends!
View this post on Instagram
In a press conference, In-soo revealed that he and Chan-young are actually good friends who talk every day. Their Instagram accounts have been filled with photos of one another and their fellow castmates after the release of the show. Talk about cute!
There's a kissing scene that had to be filmed *several* times
It's the one between Nam-ra (Cho Yi-hyun) and Su-hyeok (Park Solomon a.k.a. Lomon) in the music room! In a commentary video, Yi-hyun shared how they had to film this particular scene a total of ~17 times~. Yup, they kissed on cam 17 times!!! Kilig feels. Even Lomon looked a little extra happy when they were talking about it.
Yi-hyun explained why they had to repeat takes for the scene: "I'm really sorry to Solomon. I couldn't find where his lips were because I was closing my eyes." But it seems Lomon isn't too sorry about it since, when asked if they could try again, he always replied with an enthusiastic "Sure!" Our kilig levels are through the roof!
There's a Filipina in Hyosan High
View this post on Instagram
Pinoy rprznt! Squid Game had Christian Lagahit, and All Of Us Are Dead has Korea-based Filipina actress Noreen Joyce Guerrera. She plays one of the many students of Hyosan High, and you can spot her in several scenes in Episode 1. Noreen was among the first students racing to get to the crosswalk to school. And you can easily recognize her among the sea of students when you notice that she's the only one holding her backpack in front of her, as opposed to others wearing it on their backs. Pinoy na Pinoy talaga!
Having lived in Korea since 2015, Noreen has been in several Korean dramas, including True Beauty, Our Beloved Summer, Hospital Playlist, Arthdal Chronicles, The Encounter, Record of Youth, and My Name.
Follow us on Facebook, Twitter, Instagram, Tiktok, and Youtube for the l8est entertaining, useful, and informative lists!