February 8 marks the official start of the campaign season for those vying for national seats at the May 9 elections. The race is on as presidential aspirants and their vice presidential running mates plus some members of their senatorial slate scatter all over the country to kick off their campaigns. There were proclamation rallies, politicians greeted supporters (and danced) during the motorcade, and Filipinos scrambled online to shout their support for chosen candidates. The campaign period for national positions will end on May 7, two days before election day. Here's how our presidential aspirants spent their first day of the campaign season.
Vice President Leni Robredo
[A] HERE WE GO! 🌸#AngatBuhayLahat #KulayRosasAngBukas #LeniRobredo10 #LabanLeni2022 #LeniKiko2022 pic.twitter.com/AedKe6vyoa

— Leni Robredo (@lenirobredo) February 8, 2022
VP Leni kicks off the campaign season at her hometown in Camarines Sur, Naga City's capital. It's where her husband, the late Interior Secretary Jesse Robredo, sat as mayor for several terms. It's also VP Leni's hometown and where she had her three daughters. Streets bled pink as supporters flocked to get a glimpse of VP Leni from her motorcade. Establishments hung pink lanterns, tied pink ribbons everywhere, and put up tarps of the presidential aspirant and her vice presidential running mate Senator Kiko Pangilinan. Online, timelines were awash with pink with the hashtag #KulayRosasAngBukas trending. As VP Leni prepares for her proclamation rally also held on February 8, she expressed hope to secure the "solid Bicol" vote.
Manila Mayor Isko Moreno
Mayor Isko didn't have to go far. He started his day with a mass at the Sto. Niño Church in Tondo. Afterward, his motorcade took him through the streets of Manila, dancing to the speakers blasting "Dying Inside to Hold You," the mayor's theme song. Manila was bursting with Mayor Isko's supporters in blue and white running after the blue wave caravan. During one interview, the mayor
likened himself to David
from the Bible, confident that he can defeat the "Goliaths" of Philippine politics to be the country's next president. Together with his running mate Doc. Willie Ong, Mayor Isko kicked off his campaign at the Kartilya ng Katipunan near the Manila City Hall.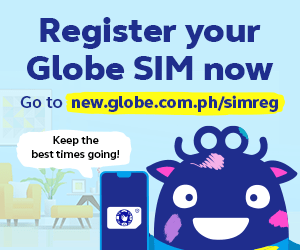 Senator Manny Pacquiao
Presidential aspirant Senator Manny Pacquiao spent the first day of the campaign period at his hometown in General Santos City. His proclamation rally with his vice-presidential running mate House Deputy Speaker Lito Atienza was held at the oval stadium of the General Santos City Oval Plaza. In an
interview
, Senator Manny shared that he wanted to kick off his campaign at General Santos City because it was where he started to dream of rising above poverty. It's only right that he starts his dreams of better governance for the Philippines there.
Senator Panfilo "Ping" Lacson
Senator Ping Lacson and running mate Senate President Vicente "Tito" Sotto III held their proclamation rally at the vote-rich province of Cavite. It's where the presidential aspirant was born and raised. Based on COMELEC data, With 2.1 million registered voters, Cavite is the second most vote-rich provide in the Philippines after Cebu. The province hasn't failed both senators in previous elections so they've got high hopes to secure Cavite's vote come May 9. The proclamation rally was attended by some 4,000 supporters who made sure to practice social distancing for safe campaigning.
Ferdinand "Bongbong" Marcos Jr.
Bongbong Marcos Jr. and Davao City Mayor Sara Duterte-Carpio held their UniTeam proclamation rally at the Iglesia ni Cristo-owned Philippine Arena in Bulacan. The city is yet another vote-rich province with a registered 1.6 million voters. Before the rally started, thousands of supporters in red flooded the arena despite an ongoing COVID-19 pandemic. The event is "ticketed" to follow capacity guidelines inside the biggest arena in the Philippines. It was even hosted by actress Toni Gonzaga who has
earned flak online before over her support for Marcos. 
Leodegario "Ka Leody" De Guzman
Although Ka Leody and his team
failed to secure a permit for his proclamation rally
, the event pushed through. COMELEC Education and Information Department Director Elaiza David said they didn't receive any application "for the conduct of any mode of campaign" from Ka Leody's camp. Together with his running mate, Walden Bello, Ka Leody held his proclamation rally dubbed "Manggagawa Naman" at the Bantayog ng mga Bayani in Quezon City.
What's prohibited during campaign period?
"BAWAL 'YAN!"

Ngayong Martes nagsisimula ang campaign period para sa national positions. Narito ang ilang bawal gawin sa mga in-person campaigns, ayon sa COMELEC. #Eleksyon2022 pic.twitter.com/czKIQ1r80h

— GMA News (@gmanews) February 8, 2022
Politicians will do everything to win the hearts of Filipinos. Vote buying is always an issue during this period, as well as campaigning by giving people goods and other free stuff. Both, if you're not aware, are not allowed. Campaigning is also prohibited during Holy Week on April 14, 2022, Maundy Thursday, and April 15, 2022, Good Friday. Read more about the do's and dont's during the election period here.
When are the elections?
Halalan 2022 is on May 9, Monday. That leaves candidates three months to woo fellow Filipinos all over the country for their support. Those vying for seats in local posts can start their campaigning from March 25 to May 7, 2022.
Check us out on Facebook, Instagram, Twitter, and YouTube, and be the first to know about the latest news and coolest trends!