Any time is a good time to dive into another world full of bloodthirsty zombies. Netflix's newest Korean series, All of Us Are Dead, plops viewers smack in the middle of a fast-paced, heart-racing story set in a peaceful high school. Before you brush it off as just another zombie series, find out how All of Us Are Dead is unlike any you've ever watched before.
Welcome to Hyosan High School
View this post on Instagram
It starts with a botched experiment — like it does most of the time before a zombie apocalypse overwhelms humanity. Afterward, an infected hamster from said experiment bites an unsuspecting students' hand, and off the story goes. Suddenly the relatively peaceful Hyosan High School becomes overrun with vicious flesh-eating monsters and everyone's fighting for their lives.
Before the mayhem, we meet kindhearted Lee Cheong-san and his best friend Nam On-jo. The pair, who are also neighbors, have known each other since they were kids. While Cheong-san is recently realizing he might be harboring feelings for On-jo, she goes and tells him she just confessed to campus heartthrob Lee Soo-hyuk. Soo-hyuk, in turn, has a crush on the aloof class president and top student Choi Nam-ra. But who likes who is the least of their problems when they're about to die every minute.
A focus on teenagers
View this post on Instagram
Since the success of Train to Busan in 2016, Korea has produced a number of films and series in the same genre. There's Peninsula (2020), the much-anticipated sequel to Train to Busan, and #Alive (2020). Historical drama Kingdom (2019) and its prequel Kingdom: Ashin of the North (2021) was also well-received and have managed to create a cult following. But none of these had a high school setting with teenage students as main characters. If adults, responsible and mature as they are, still manage to show their selfish tendencies in a zombie apocalypse, what more teenagers? How far would they go to save themselves while their friends and teachers turn into monsters?
Loved 'Squid Game'? Watch These Other Series and Shows With a Similar Twisted Premise
Loved 'Squid Game'? Watch These Other Series and Shows With a Similar Twisted Premise
Kyzia Maramara | Sep 21, 2021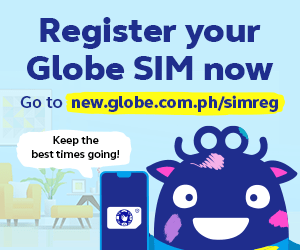 Sensitive themes
View this post on Instagram
All of Us Are Dead doesn't gloss over the fact that teenagers aren't the bright, optimistic individuals we sometimes think they are. You've been one before, you know what it's like. It's an era of your life where you think you rule the world or quite the opposite, there's no escape from your problems.
The series touches on serious topics like bullying and even revenge porn. In the first episode, science teacher Lee Byung-chan's son was being brutally bullied by his classmates on a rooftop. While he endures the kicks and punches, we see him fighting off the urge to turn into a zombie. Eventually, he gets flung off the roof and ends up in a hospital where his father takes it upon his hands to stop the spread of the virus.
Later, we see a group of merciless bullies from Hyosan High School forcing a girl to undress while they film her for blackmail material. This girl ends up contemplating jumping from the roof to end her misery. Take the zombies out of the equation and these teenagers are going through events that actually happen in real life. All of Us Are Dead makes its viewers realize that, at our core, humans tend to be selfish and inflict pain on others for personal gain. You'd expect this to change once humans are left to cling to each other for survival but that's never the case. That's what makes All of Us Are Dead feel even more realistic.
What it means to be human
View this post on Instagram
We've always been fascinated with survival-themed end-of-the-world series and movies. It explores the biggest "What if" we could ever ask. What if humanity were on the brink of existence, how would the remaining humans respond? "We can say the main theme is a struggle to keep alive and keep who they are," says series Director Lee Jae-kyu. Being inflicted with the zombie virus pits a person from being human and alive into the dark void of insanity. All of Us Are Dead even does a wonderful job showing the struggle of the transition. It's slow and painful — a person fighting the urge to give in and disappear within themselves — the struggle to keep alive. But the ones who remain human also have a battle to face on their own. Later in the series, these students realize they need to make sacrifices in order to survive.
There are scenes shot in one take
View this post on Instagram
Where others would probably rent a whole school to shoot a high school-based series, All of Us Are Dead takes it a notch higher. The team built an almost 100-meter four-story set for the shoot. Director Lee even shares how immensely proud he is of their one takes which can be seen in the first few episodes. One example is the cafeteria scene in Episode 1 where a stampede happens while zombies attack the students, an orchestrated chaotic mess. Hundreds of actors had to rehearse the whole day to make sure everything is perfect. All the cameras had to do was focus on the reactions of the protagonists.
Zombie choreography
View this post on Instagram
While they might be all flesh-eating monsters, not all zombies are the same. This difference is one of the best things about starting a zombie movie or series. The Walking Dead has slow pokes which you could literally outrun as long as they don't come by the hundreds. There are the near-sentient and intelligent zombies from I Am Legend and the ones with almost super-speed abilities in World War Z and Train to Busan. But you can't really say "You've seen one, you've seen it all." How do the ones in All of Us Are Dead compare?
Director Lee had the zombie actors do a "zombie choreography" created by an actual choreographer. The movements were practiced for hours on end until it was perfect resulting in eerie zombie movements. Combined with the realistic makeup and sound effects, it makes for a pretty good zombie.
Fresh faces
View this post on Instagram
If you're looking for a familiar face in this new series, you might find only a few. Director Lee purposely hired unfamiliar faces to make the whole setting feel as real as possible to the viewers. It's just a regular school with regular kids (unfortunately, no Netflix golden boy Song Kang here).
But you might still recognize some faces. There's Squid Game's Lee Yoo-Mi who plays Lee Na-Yeon, a snotty rich girl. Cho Yi-Hyun who you might remember as one of the med students from Hospital Playlist plays snobbish Choi Nam-ra in All of Us Are Dead. As for the main protagonists, you might've watched Park Ji-Hoo in House of Hummingbird (2018) and Yoon Chan-Young in the 2019 drama Everything and Nothing.
Did you know it's based on a webtoon?
All of Us Are Dead is based on a webtoon of the same name by Joo Dong-Geun, first published between 2009 and 2011. In case you breezed through the 12-episode series in one sitting, you can always consume the story in a different format. Who knows, maybe you'll discover parts that weren't included in the series. Read it here!
All of Us Are Dead is now on Netflix. As an exciting treat, you can also try the free digital photo booth with your friends until January 29. Join in on the fun!
Check us out on Facebook, Instagram, Twitter, and YouTube, and be the first to know about the latest news and coolest trends!