In a surprising move, the embattled frequencies ABS-CBN lost when they were denied a franchise ended up in the hands of former Senator Manny Villar. Interestingly, his wife, Senator Cynthia Villar, was vocally against renewing the franchise. But that's not the topic of the day.
No, the topic is clearly what kind of TV programming we can expect from this new channel when it finally comes up, because the possibilities are tantalizing. Here are just a few examples.
But first, an honorable mention, since this is one heck of a lineup:
Pinoy Big Landlord

Synopsis: A reality show just like PBB, Pinoy Big Landlord's conceit is that the last person to get evicted ends up owning the PBL house everyone competed in. The tension between winning the house and every evictee low-key wanting to damage the house on their way out somehow should be wild!
8. Star In A Mall, Yon!

Synopsis: A talent search show held exclusively in Star Mall. Winner gets a contract – to do a concert tour across each and every Star Mall.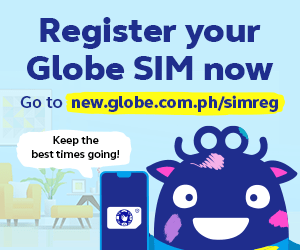 7. Vista Iglesia

Synopsis: A religious travel show that highlights the different churches in the country.
6. Kapwa Ko Mahal Ko

Synopsis: Unlike the classic public service program, this new show is all about oligarchs. Don't ask.
5. Guild Guild Guild
Synopsis: A multiplayer gaming show hosted by DPWH Secretary Mark Villar.
(NOTE: This TV show was in the works since 2015 during the previous administration)
4. The Coffee Prince Project
Synopsis: A remake of the Koreanovela classic, set in (where else?) Coffee Project branches.
3. Ka-Pamella, Nakaligo Ka Na Ba Sa Dagat Ng Basura?

Synopsis: The expected game show that features dares and challenges like the aforementioned, and spending Christmas in the middle of the road.
2. Sipa At Tadyak

Synopsis: A self-defense program hosted by the 2001 winner of the Milo Little Olympics for Tae Kwon Do.
1. All Home Along Da Riles

Synopsis: A reboot of the Dolphy classic sitcom, but with a storyline about an All Home branch manager (played by Senator Bato Del Rosario) that happens to be near the railroad tracks.
Got other Ka-Camella show ideas? Share 'em with us in the comments!