Philippine Commission on Elections (COMELEC) Commissioner Rowena Guanzon has been in the spotlight for her opinionated stance on the disqualification of presidential aspirant Ferdinand "Bongbong" Marcos in the May elections. And last night, things quickly escalated after she publicly disclosed her vote to disqualify Marcos. Here's what went down.
Who is Rowena Guanzon?
In a few minutes , I will be on livestream in @COMELEC FB. pic.twitter.com/e18MtM1wjv

— Rowena Guanzon (@rowena_guanzon) January 19, 2022

Guanzon is currently serving as COMELEC commissioner and has been since April 2015. She is part of COMELEC's First Division. Prior to being appointed to the position by then-President Benigno Aquino, she served as mayor of Cadiz City, Negros Occidental, as chief of staff to the late Senator Miriam Defensor-Santiago, and an audit commissioner to the Commission on Audit (COA). Her seven-year term with COMELEC is set to end in February 2022.
The petition for disqualification
Since the filing of certificates of candidacy (COCs), different parties have lodged a string of petitions to challenge Marcos' presidential bid in the May elections. This included a petition by Martial Law victims, a consolidated petition from Akbayan/Ilagan/Mangelen, another from civic leaders represented by former Supreme Court spokesperson Ted Te, and two more.
On January 17, COMELEC's Second Division junked the petition lodged by the anti-Marcos regime activists led by Task Force Detainees of the Philippines chair Fr. Christian Buenafe.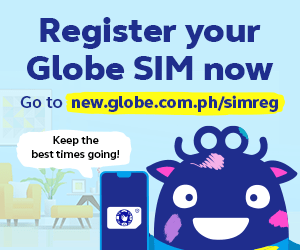 A vote to disqualify
In an exclusive interview with GMA News, Guanzon disclosed her vote on the petition. "My vote is to disqualify Marcos Jr.," the commissioner said. "I think there is really a moral turpitude based on the evidence and the law." Guanzon said she cast her vote on January 17, which is the same day the Second Division junked one of the petitions.
According to Guanzon, she voted to disqualify because Marcos failed to provide proof that they had paid the deficiency taxes. The receipt that was submitted was allegedly for a "payment of lease rentals."
She also accused Commissioner Aimee Ferolino, the ponente or writer of the ruling, of delaying the resolution. "When they found out my vote was DQ (to disqualify), they influenced the commissioner ponente to delay her resolution," Guanzon told Rappler.
PFP urges a probe
I disclosed my vote to @sandraguinaldo Watch @gmanews at 6.30PM

— Rowena Guanzon (@rowena_guanzon) January 27, 2022

Following Guanzon's public disclosure of her vote, Marcos' political party Partido Federal ng Pilipinas (PFP) urged COMELEC to investigate the commissioner. Earlier today, PFP general counsel Attorney George Briones released a statement urging for a probe.
"Because of her premature disclosure or leaking of her unpromulgated dissenting opinion, Commissioner Guanzon should be disbarred, with forfeiture of her retirement benefits and lifetime pension because she destroyed the reputation of the institution which these moneys come from," Briones said. "The Partido Federal ng Pilipinas requests the Commission on Elections En Banc to conduct an administrative investigation immediately against Commissioner Rowena Guanzon for her violation of the above canons of Judicial Ethics and Code of Judicial Conduct before her retirement benefits are released."
Guanzon issues a challenge
I challenge George Briones of Partido Federal of BBM to a debate on TV .If he thinks he is brighter than me he shouod agree .they are diverting the issue. Ilabas na ni Comm Ferrolino ang Resolution . Ang talo mag Motion for Reconsideration.

— Rowena Guanzon (@rowena_guanzon) January 28, 2022

Upon seeing Briones' statement, Guanzon posted a tweet issuing a debate challenge to the PFP general counsel. In a follow-up tweet, she also questioned whether Marcos knows what his party is doing while his case is pending with COMELEC.
No jurisdiction
The Commission En Banc @COMELEC has no jurisdiction over an administrative complaint against a Commissioner. I am an impeachable officer. Ypu people better study. Let's debate on TV https://t.co/yBMlBSb5hX

— Rowena Guanzon (@rowena_guanzon) January 28, 2022

As Guanzon continued speaking out on her Twitter account, she added that the COMELEC En Banc "has no jurisdiction over an administrative complaint against a Commissioner," implying that PFP is urging the wrong party.
#IStandWithGuanzon
Numerous netizens have shown their support for Guanzon, making the hashtag #IStandWithGuanzon trend online. Netizens are praising Guanzon for standing by her beliefs.
Thank you, Commissioner Rowena Guanzon, for having the cojones to do the right thing. In a world full of corrupt public officials beholden to trapoliticians, you have kept your integrity & have remained faithful to your duty to the public.

Salamat na marami.#IStandWithGuanzon

— Francis Baraan IV (@MrFrankBaraan) January 28, 2022
A debate will establish who is right under the law. #IStandwithGuanzon

— Arthur Reyes (@ArthurReyes091) January 28, 2022
Briones responds
Atty. Briones sa hamong debate ni Comm. @rowena_guanzon: Since Comm. Guanzon disclosed that I'm her Sigma Rho Frat bro, I respectfully decline her invitation to debate w/ her. I firmly believe in our Code of Action w/c "to give due respect if not love to a Sis Deltan" | @dzrhnews https://t.co/xsgjhI2yet pic.twitter.com/VLuihD9wXA

— Christian Maño (@xtian_mano) January 28, 2022

In a message to the media, Briones rejected Guanzon's challenge. He cited Guanzon's disclosure of their fraternity connection as the reason he is "respectfully declin[ing]" the invitation.
"I firmly believe in our Code of Action w/c 'to give due respect if not love to a Sis Deltan,'" his message read.
What are your thoughts on this? Tell us below.