'Alone/ Together' and the Endless What-Ifs
Feb 15, 2019 &nbsp • &nbsp Macky Macarayan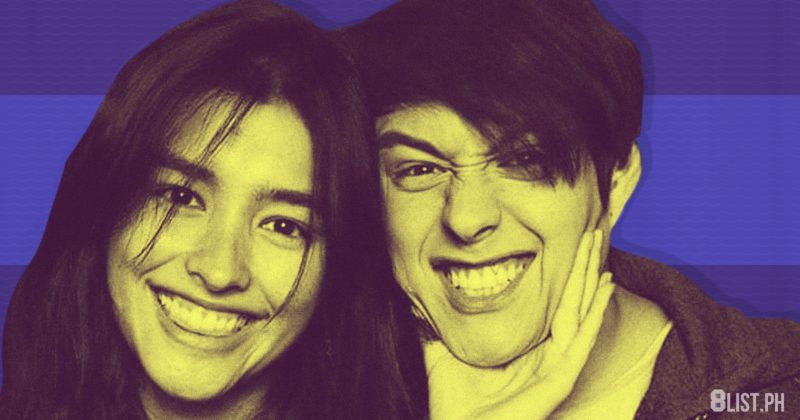 Like her previous film Never Not Love You, Antoinette Jadaone tackles a romantic relationship within a socio-economic context in Alone/ Together. Liza Soberano (Tin) and Enrique Gil (Raf) play lovers from different schools who break up and meet again years later for another stab at romance. Working on the premise of what-ifs, we break down the yay and nay elements of this romantic drama:
WE FOLLOW TIN'S JOURNEY, NOT RAF'S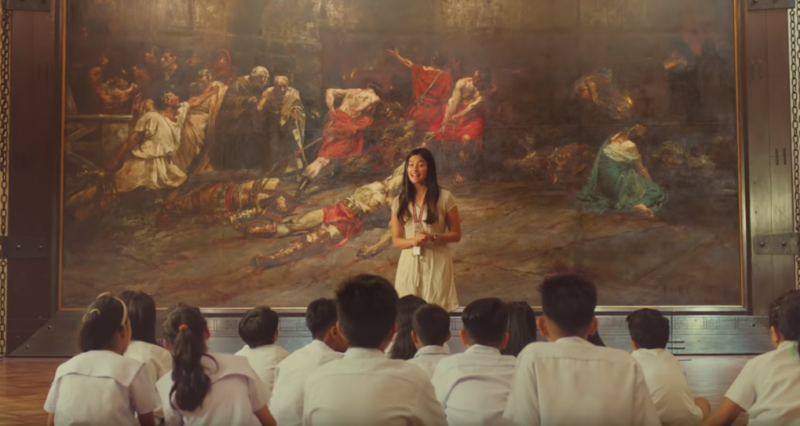 From the opening shot, it is imminently established that the film will focus on Tin's struggles as an Art Studies major who wants to change the world. Although compelling as is, we would have wanted to follow Raf's point-of-view as well, because his struggles are arguably equal to that of Tin's.
THE SCHOOL DIVIDE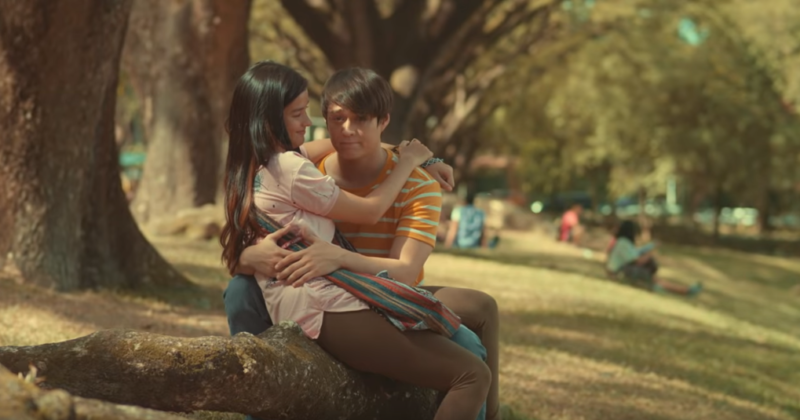 Tin is an Isko, with plenty of scenes taking place at UP Diliman. Raf is from UST, but we never see a glimpse of the campus, or even hear a mention of it (did UST not give its blessing, perhaps, or is the UST bit irrelevant in the story? We're not sure.). There are plenty of contrasts and contradictions that can be fleshed out by having one character from a public school and the other from a private Catholic one, yet Alone/ Together chose to emphasize the struggle of the Isko (albeit matter-of-factly). Another takeoff point which would have made for an interesting clash is that Tin is inclined with the arts, and Raf with the sciences.
THE DREAM IS ALIVE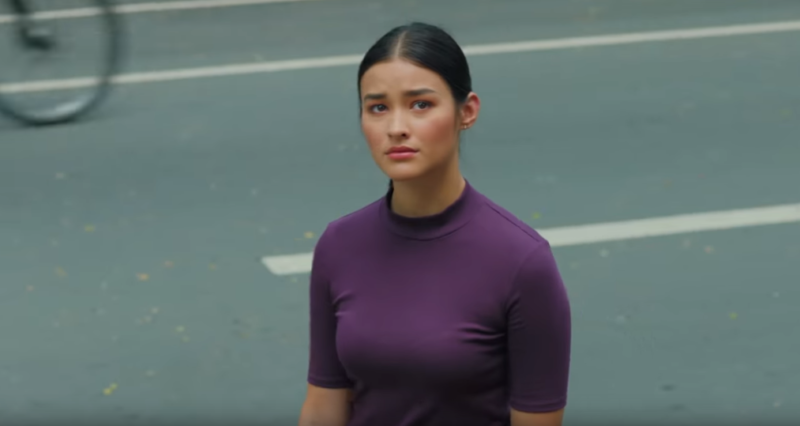 Alone/ Together's penultimate message is to chase your dreams, no matter how stupid, or seemingly impossible, because in the end, when you're old and gray and look back on your life, how much money you have in the bank will matter very little compared to how fulfilled you are as a human being. We felt the wonder too, when Tin got to see the art collections at The Met and The Guggenheim for the first time. The dream is indeed, alive.
THE GREATEST WHAT-IFS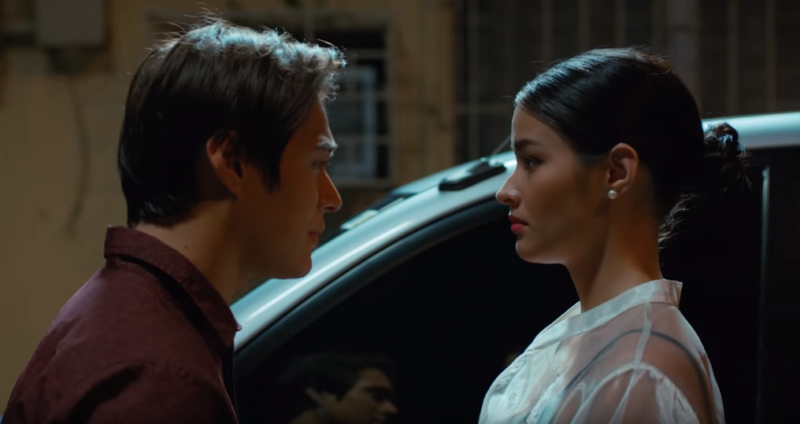 What if Tin tried another shot at putting her Art Studies degree to good use? What if Raf and Tin got back together? What if Tin and Raf never broke up in the first place? These are all interesting questions that the movie toys around with, and like these characters, most of us don't like to live life with regrets, so we take risks and go the distance. Never frown if things don't go the way you planned after graduation, or after 10 years. People often get sidetracked, but sooner or later, just like with Tin, a moment of clarity comes.
THE FAMILIAR AND THE UNFAMILIAR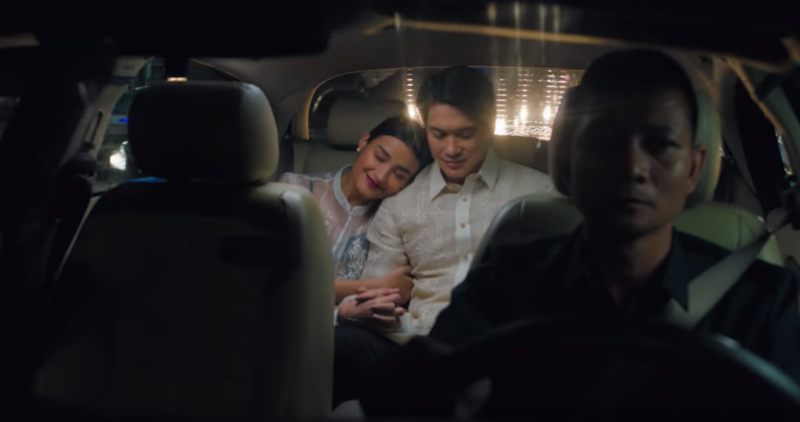 Although not necessarily a flaw, Alone/ Together features several familiar tropes from Filipino romantic dramas, i.e. the protagonist comes home to an understanding parent when all hell breaks loose, and the other guy character, who almost always turns out to be a soulless jerk. There is also unfamiliar territory, such as the absence of bestfriend characters (thank God) and the sudden fast forward of events, the latter of which will be discussed in the next item.
SO WHAT HAPPENED?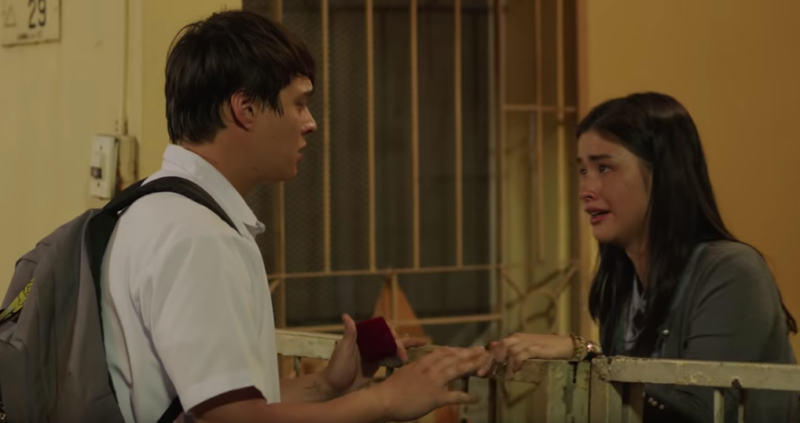 Avert your eyes now if you haven't seen the film yet!
Still here?
Alright, last warning.
In several flashback scenes, Tin gets embroiled in a fraudulent scheme which crusher her deeply. In turn, she closes herself from the world, including Raf. That's it. That's the flashback. There are five unaccounted years between then and now, and although the filmmaker doesn't have to tell us everything, we want more details and motivation leading to the breakup. Did Raf just stop trying (well, being rejected at a marriage proposal is pretty devastating)? Why did Tin drive Raf away? Is she a Sagittarius? You decide.
SOME PRETTY GREAT CONFRONTATION SCENES

A premise of this magnitude implicitly demands a confrontation or two, and the one that occurs in New York, and the one at the hospital near the end, thankfully, did not disappoint. More than a verbal joust, it allowed us to peek into the characters' fears. Even the airport scene, which has no dialogue, is an exercise in tension, as Tin tries to make sense of her options.
NONIE BUENCAMINO IS EXCELLENT AS ALWAYS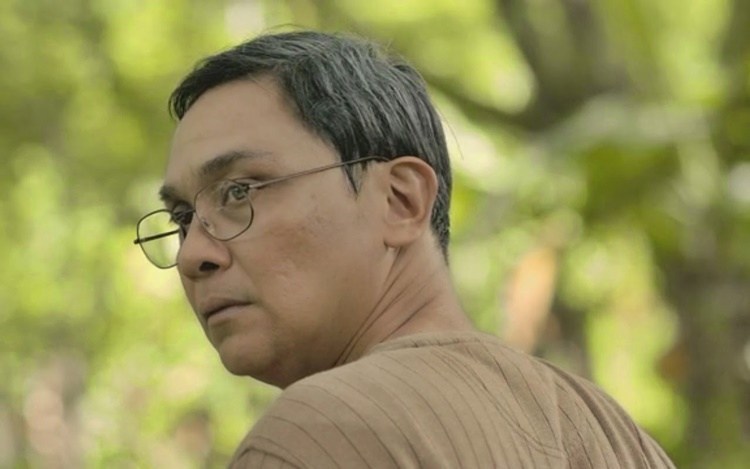 It's a no-brainer that Nonie Buencamino is one of the multi-ranged actors working today. Even better, he is always compelling as a professor (remember Dagitab). Obviously, the teacher's role in this film is to guide the protagonist in the right direction, and bring her back when she goes astray, but Buencamino makes the performance so full of vigor and passion that we believe everything he says. What a treat, perhaps, if Eula Valdes was here as a professor as well. We would die.
What did you think of the movie? Tell us below!