With only two out of six series left standing, it seems that Marvel TV shows are coming to an end on Netflix. But that doesn't mean the world's biggest streaming service is getting out of the superhero and comic book game. To fill the void left behind by Daredevil, Iron Fist and Luke Cage, in comes the Umbrella Academy, a new Netflix Original Series based on a cult classic comic series by Gerard Way and Gabriel Bá.
Umbrella Academy follows a highly-dysfunctional "family" with a variety of powers, reunited following the death of their "father," Sir Reginald Hargreeves, a mysterious billionaire who adopted them all on the one strange day they were all born. Hargreeves trained them to be adventurers, investigators, problem solvers and heroes that would one day save the world. And then he died.
But funerals are really just new beginnings. With them comes the opening of new mysteries and a chance for the Umbrella Academy to sort through their messed up childhood and fix their fucked up adult selves. Here's your guide to the Umbrella Academy.
Sir Reginald Hargreeves

A world-renowned billionaire, a famed industrialist and also an eccentric inventor, Sir Reginald Hargreeves is the adoptive father of seven children who were born on the same day around the world, and manifested supernatural abilities. Hargreeves trained and manipulated these children to become a dysfunctional team of superheroes. This monocled mentor is played by veteran actor Colm Feore.
Luther Hargreeves / Number One

The strongest of the Hargreeve siblings, Luther often acts as the reluctant leader. The series picks up with Luther adjusting to life on Earth after returning from a decade long mission in space. Despite or maybe because he's the 'responsible' one, Luther struggles to reconnect emotionally with his siblings, especially his adoptive sister Allison. He is played by Tom Hopper, best known for his work on Starz' Black Sails. Also, Dickon Tarly on the little-known Game of Thrones.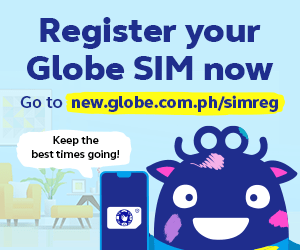 Allison Hargreeves / Number Three

With the power to alter reality through mere suggestion and lies, Allison left the family to become a world famous actress. But her dependence on the power ruined many of her relationships, including her marriage and now she's sworn off using it ever again. Allison is played by Emmy Raver-Lampman, known to theater fans for her role as Angelica Schuyler on Hamilton's first national tour.
Pogo

A genetically modified chimpanzee who serves (or served) as Reginald's personal assistant, Phinneus Pogo is the closest thing the Umbrella Academy has to a real father figure. In the comics, Luther considered Pogo the closest thing to a best friend he had while growing up, and a source of emotional support for the other siblings, especially Vanya. Pogo is played by British stage veteran Adam Godley.
Vanya Hargreeves

The only one born without powers, Vanya has become guarded and deeply lonely. While she puts on a calm and rational veneer, Vanya harbors deep resentment towards Sir Reginald and her more spectacular siblings. She takes comfort in her extraordinary skill as a violinist, and undergoes dramatic self-discovery as the apocalypse approaches. Vanya is played by Ellen Page, a renowned actress and alumni of the X-Men superhero franchise.
Klaus Hargreeves / Number Four

This smart mouthed rogue has the power to communicate with the dead. Klaus spent the past decade partying hard and popping pills after the family drifted apart, convinced his life could turn around any day now. Klaus is in rehab when the series begins, but swiftly relapses into his substance abusing ways when he returns home for the funeral. This dead speaker is played by Irish actor Robert Sheehan, who played a rogue super on Misfits.
Diego Hargreeves / Number Two
A fiercely competitive hothead, Diego believes that he should have been chosen to lead the Umbrella Academy over Luther. As an adult, this intense rivalry has led him to fully embrace life as a violent vigilante, as opposed to his siblings who seek a more ordinary existence. Diego is an expert marksman, specializing in throwing knives and is played by David Castañeda, best known for his role on Sicario: Day of the Soldado.
The Boy / Number Five

Gifted with the ability to travel in time, The Boy went missing when he traveled past the point of no return, fifty years into the future. There he lived another fifty years until he finally found a way back, but found himself stuck in his ten year old body. As a sixty year old man trapped in the body of a boy, he's become a deadly assassin and a witness to key information about the coming apocalypse. The Boy is played by Aidan Gallagher.
What other comic franchise would you like to be adapted to TV? Tell us below!