AMAs 2017:
8 Highlights
at the 45th
American Music Awards
By Therese Aseoche

This year's American Music Awards, hosted by Tracee Ellis Ross at the Microsoft Theater in Los Angeles, saw a lot of firsts, amazing performances, and viral duds. If you missed its live airing this morning, here are the 8 highlights of the annual awards show!
Jamie Foxx and his daughter's intro speech
The AMAs this year opened on a somber mood with Jamie Foxx and his daughter standing onstage to talk about the tragic events that have happened and have been happening not only in the US but around the world this year. They cited all the shootings, hate crimes, and natural disasters, saying that 2017 is the year that "tested our faith."
"We needed the power of music to help us escape the news of the day we needed the power of music to help us heal," Foxx said. He also called on the audience to stay hopeful of a brighter 2018, saying "Together we shall overcome the pain… Together we can unite as a people and as a nation."
Pink and Kelly Clarkson's powerful duet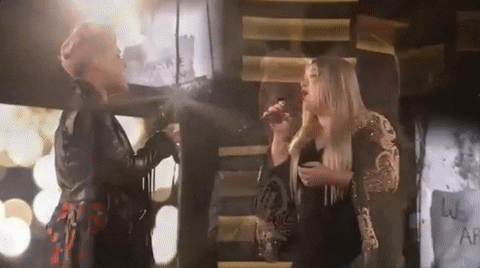 For the first time, everybody witnessed the powerful duet of Pink and Kelly Clarkson who performed an emotional version of R.E.M.'s "Everybody Hurts" which earned them a standing ovation from the audience.
Selena Gomez's performance of "Wolves"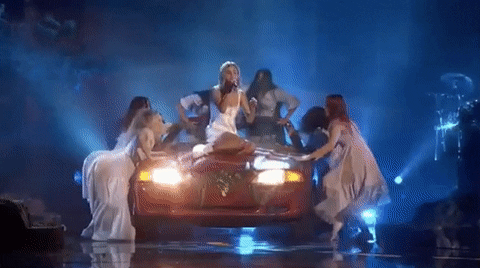 Selena Gomez's likewise emotional performance of her song "Wolves" with Marshmello ended up becoming a hot topic post-AMAs with haters criticizing her alleged lip-syncing and clothes. Still, no one can deny that her performance was a true showstopper and that her platinum blonde look definitely suits her.
Christina Aguilera's tribute to Whitney Houston
The show also paid tribute to the late Whitney Houston who had made history as the female singer with the most number of AMAs by inviting Christina Aguilera to sing a medley of Houston's hits — "I Will Always Love You," "I Have Nothing" and "I'm Every Woman." However, not everyone was impressed with Aguilera's rendition of "I Will Always Love You" which had been mixed in with her signature vocal runs. Here's Aguilera's longtime rival Pink shooting her a look which summarizes everyone's feelings about the performance: