A debut is arguably one of the biggest highlights of a Filipino girl's life. Marking the shift from girlhood to life as a young woman, one's eighteenth birthday is a special day that's celebrated as grand as the first and seventh birthdays. Some enjoy simple celebrations while others go extra AF, just like the notable debutante who celebrated hers at the MOA Arena a few years ago.
Known for her iconic roles in Annaliza and Kadenang Ginto, Andrea Brillantes, also known as Blythe, is celebrating her debut today. With over 2 million subscribers on her YouTube channel and over 11 million TikTok followers, she's one of the most popular teen celebs we have today. She was even recognized by Tiktok Philippines as the most popular celebrity on the platform for 2020! On her special day, Andrea didn't skimp on her debut photos, proving worthy of the title "debutante of the year":
The Birth of Venus
View this post on Instagram
Just when you think debut photos are already extravagant, check out Andrea's pre-debut pics. On February 21, Andrea wowed netizens as she shared a countdown to her special day with a breath-taking set of pre-debut photos of her recreating the iconic The Birth of Venus painting. Posing inside a giant pearl and rocking the goddesses' luscious locks, Andrea is literally a dyosa.
A goddess
View this post on Instagram
Shared 12 days before her big day, Andrea would remind you of Ariel when she first got to walk on sand with these pre-debut photos. She wears the same long wavy hair and a chiffon dress designed by Carl Arcusa. From looking like a goddess to a Disney Princess, there's no wonder why many fall for the teen's beauty.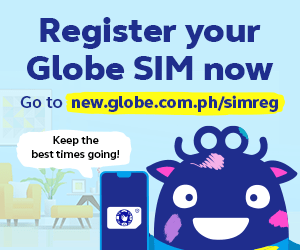 Covergirl in Blue
View this post on Instagram
No one has ever looked this good when sitting by the windowsill. Posing for one of the three covers for Metro magazine, Andrea wears this blue strapless long gown by Michael Leyva.
IRL Barbie
View this post on Instagram
Remember the gorgeous dresses Barbie wore in her iconic movies like Barbie as Rapunzel and Barbie of Swan Lake? This pink ball gown with puffed sleeves by Patricia Santos makes Andrea look like an IRL Barbie. With the set design boasting glass chandeliers, she does look like a princess on the way to meet her prince.
Netizens Are Reliving Their Childhood And Rewatching Barbie Movies, So Here Are the 8 of Barbie's Best Films
Netizens Are Reliving Their Childhood And Rewatching Barbie Movies, So Here Are the 8 of Barbie's Best Films
Meryl Medel | May 18, 2020
One with nature
View this post on Instagram
Living in a plant parent fantasy, this green ruffled and floral dress by Mark Bumgarner would make anyone trying to achieve the cottage-core aesthetic swoon. Oh to quit the city life and embrace the farm life tending animals and growing beds of flowers — while wearing this gown!
Edgy in black-and-white
View this post on Instagram
Taking a break from Filipino designers, Andrea looks doll-like again as she rocks this black-and-white ensemble from Simone Rocha x H&M. Her feathered platform sandals remind us of trendy footwear from the late '90s to early 2000s; something you'd also see on a Bratz doll outfit.
Bold in Neon
View this post on Instagram
It seems that Andrea can pull anything off, even if it's as bold as this neon green feathered dress by Patty Ang. Who said you can't pull off neon green clothing?  This outfit sort of resembles Red Velvet Wendy's iconic look in the music video of their song, "Zimzalabim". Andrea Brillantes covering a K-pop song — we'd love to see it!
Dreamy Lilac
View this post on Instagram
Just when you thought lilac is dreamy enough, the hundreds of butterflies attached to it make Andrea look like a fairy. This is gown was designed by Mak Tumang, the popular local designer who made former Miss Universe Catriona Gray's iconic Mayon and Ibong Adarna gowns she wore during the pageant.
From building her career from the ground up and portraying well-beloved roles on Pinoy television to building her dream family home, Andrea Brillantes has truly already achieved so much at a young age. With her talent and influence, we know she'll continue capturing hearts and fulfilling her wildest dreams. Happy birthday, Andrea!
Which look did you like the most? Tell us below!