Barbie and her years worth of filmography trended over the weekend because someone claiming to be the official Barbie channel (seems sketchy, especially since it doesn't have that verified check mark) uploaded several of her films on their "Barbie Official" channel. And many people are diving back into their childhoods.
BARBIE MOVIES FOR FREE ON BARBIE OFFICIAL YOUTUBE CHANNEL pic.twitter.com/nw1RznekjW

— dj⁷ ⟭⟬ (@sugasanaeh) May 17, 2020
Did you know that Barbie is a vlogger now? Her vlogs are actually pretty interesting and usually hilarious (see: Elevator Challenge with Ken!). But before she was a vlogger, she was a movie actress — well, on top of her 200+ other careers. Barbie may have adjusted to the modern world, but her classic films still remain superior. Of course, there are still those that rise far above the others. Check out our list of the best Barbie movies, ranked according to how amazingly magical they are.
8. Barbie Thumbelina
Not a lot of you probably watched this, and we understand if you were a bit skeptical. I mean, Tiny Barbie? But she was so absolutely adorable. And it's not just cute — it's sending a good message to kids as well. Not just about the environment, but also about family and friendship.
7. Barbie in the Pink Shoes
One of the relatively newer films in the franchise, Barbie in the Pink Shoes follows two best friends Kristyn and Hailey as they work towards their dream of being world-class ballet dancers. But a pair of magical pink shoes accidentally takes them into the world of Giselle and Swan Lake. It's all sparkly and fun and full of dancing.
6. Barbie Fairytopia: Mermaidia
Barbie Fairytopia: Mermaidia is actually the sequel to Barbie: Fairytopia. After Elina saved her home from the evil witch Laverna, she now has to go deep underwater in order to save her friend, the merman Prince Nalu, again from the evil clutches of Laverna, enlisting the help of a reluctant mermaid Nori. Unfortunately, she has to give up her newly acquired wings to get a mermaid's tail. It's kind of scary — especially for kids — but that makes it all the more exciting to watch as an adult.
5. Barbie in the 12 Dancing Princesses
Imagine having 12 Barbies dancing gracefully all around a beautiful garden. That's exactly what Barbie in the 12 Dancing Princesses is all about and more. Based on the Brothers Grimm's The Twelve Dancing Princesses, it's not all as fine and dandy as it sounds though. Genevieve and her sisters have been cursed by the Duchess Rowena to teach them how to be "proper" girls while trying to take over their father's throne. The girls know what to do though. Go girl power x12!
4. Barbie in the Nutcracker
This is actually Barbie's first film, and she set the bar pretty high. Based on the classic ballet, Barbie in the Nutcracker follows the story of a girl named Clara who gets shrunk down to the size of a mouse when she receives a Nutcracker (which apparently contains the heart of a prince) from her aunt. Sounds complicated, doesn't it? Well, it's full of all things Barbie from amazing dancing (ballet dancing at that!) and pretty costumes to fantastical plotlines and handsome princes that would make your young fragile heart feel very much kilig.
3. Barbie as Rapunzel
Before there was Tangled, Barbie fulfilled the role of the queen of quarantine. It's one of the first movies Barbie starred in and it's one most of us grew up with. After being locked up in a tower for most of her life, Rapunzel finds a magical paintbrush that allows her to bring her paintings to life. So if you didn't try painting gateways through your walls when you were a child, are you really a Barbie stan?
2. Barbie of Swan Lake
This classic almost made top 1 if it weren't for the other movie. Barbie of Swan Lake tells the story of young Odette as she discovers the magic crystal that tells her she is the savior of the enchanted forest. Unfortunately, the evil wizard Rothbart turns her into a swan. And so Odette has to work hard to defeat him while also nurturing the blooming love between her and Prince Daniel. Also, who can forget the irritatingly iconic laugh of Rothbart's daughter?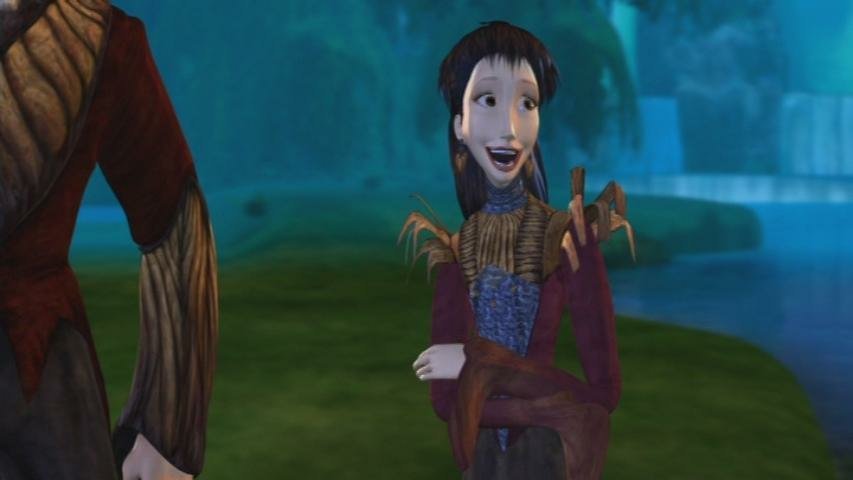 1. Barbie as the Princess and the Pauper
Two girls — one a princess, the other a pauper — accidentally encounter each other in the town square and realize they look so much like each other that they can actually trade places with each other and live the lives they've always dreamed of. But of course, chaos ensues.
Everyone agrees that this is the god-tier Barbie movie. Original music? Check. Identical, almost-twin-like Barbies? Check. Brunette Barbie? Check. Hilarious banter and quips? Check. Healthy friendships? Check. Girl power? Check! Honestly, if you haven't watched this, what are you waiting for?
Do you agree with our list? What's your all-time favorite Barbie movie? Tell us below!