Celebrity couple Angel Locsin and Neil Arce recently did a house tour for their new home and we're absolutely loving it. In it, they shared that their new home is actually an old house that they simply renovated and improved. They went into the process of their renovation, which Arce shared was actually mostly Locsin's project.
The latest video actually only covers the first floor of their home, so there's still an upcoming vlog on the rest of the house. In the meantime, here are some of our favorite parts from the Angel and Neil House Tour:
Foyer

Upon opening the Claude Tayag-designed front door (that has no handle, BTW), you'll be welcomed in the foyer, where you can sanitize (a must-have this new normal!) before entering the home. They actually plan to put the sanitizing area outside, but they've decided to temporarily place it in the foyer, where guests enter. Behind the simple yet stylish sanitizing area is a work by renowned director of photography Neil Daza, which Locsin said she found in an art fair online.
Score similar pieces:
Living area

According to Arce, while Locsin put a lot of effort into the living room, it is also one of the rooms that has kept a lot of pieces from pre-renovation days. "We wanted to keep kasi kung ano pa iyong pwedeng magamit na maganda naman. In-update ko lang itong mga budol finds ko, mga nabili ko sa mga online store[s]," Locsin said.

The couple also shared that they actually held their wedding reception at home, so most of the little trinkets they have around the living room were actually from the reception itself. Locsin specifically requested that the reception decorations would be more than just flowers "na nalalanta lang the next day" as she wanted things that they can really use for their home.
Score similar pieces: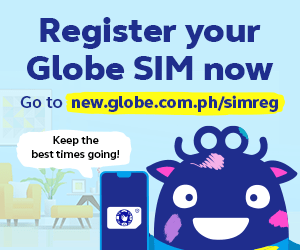 Art, art, art all over the home

In the living room, your eyes would be instantly drawn to the artworks by Jett Osian hanging opposite each other, which Arce described as "very us."
In the dining area, they have a painting of a traditional Filipino village by Manuel Baldemor from 1984. Locsin sheepishly shared how she actually wanted to replace it with a black-and-white artwork, but upon seeing who made it, she decided to keep it as it is.

In the powder room, Locsin also displayed a painting she got from a fan-turned-friend.

There are actually a lot more sculptures, paintings, photographs, and other artworks, but we might never get to end talking about them, since there are artworks (and plants, too!) in each room of the house. Since Locsin and Arce put up artworks that mean a lot to them, you may want to find art that resonates with you too if you want to cop a similar vibe as their art-ful home.
Den

The so-called den is Arce's favorite place in the home, he said. He usually ends up falling asleep on the big couch full of throw pillows, and we get why. It looks so comfortable. The den also features gaming consoles and the couple's own paintings made with Paint by Numbers.
Score similar pieces:
Dining area

Arce said that the dining area is one of the rooms that changed a lot. While they kept some of the furniture, they re-upholstered things like the chairs to match their vision. They also replaced the lighting to create a better ambiance.
Score the same decorative lighting: Ilaw Atbp's Single Pendant Lamp
Kitchen
The house actually has a few kitchens: indoor, dirty, and outdoor. The dirty kitchen is where their six-panel gas range is, while the outdoor kitchen by the porch features a barbeque grill and an induction cooker.


Most of the non-smelly kitchen tools and equipment is in the indoor kitchen, like the rice cooker, air fryer, coffee maker, and main refrigerator. Most of their grocery supplies are also stored in the kitchen cupboards, where convenient lazy Susan turntables are located.
The fridge actually features Locsin's extensive magnet collection, with the couple sharing an anecdote on how much Locsin panicked upon realizing the fridge's front wasn't magnetic. Good thing they tried the sides, where all the magnets are now stuck on.
Score similar pieces:
Laundry area

The couple's laundry area is soooo refreshing that it would make you really love to wash your clothes. Arce credited all of it to Locsin, who spent a lot of time improving the space. "Kailangan daw may bahay ang washing machine," he said. Locsin teased him, "Akala niya bahay na may bubong!"
Score similar pieces:
Poolside

According to the couple, when they have business meetings, they hold them in the poolside area for a refreshing vibe. There's also an insect killer to protect them, especially since Locsin had dengue a couple of times already. Locsin also displayed her authentic Marawi baul and her little chicks (three of which are named Anne, Bea, and Angelica after her friends in showbiz). They have a pond area, too, but it's still a work in progress.
Score the exact same piece: Dowell Insect Killer (₱5,498)
Watch the full vlog below:
Follow us on Facebook, Twitter, Instagram, Tiktok, and Youtube for the l8est entertaining, useful, and informative lists!