Janus Del Prado, one of Bea Alonzo's closest showbiz friends, seem to be spilling a gallon of tea with his most recent posts. Although he didn't drop names, it's easy for many to speculate he was talking about Gerald Anderson, Bea Alonzo, and, at one point, Pia Wurtzbach. Janus has always defended Bea, being the good friend that he is, so what's he defending her for now?
Gerald hopes Bea will forgive him
Many are speculating Janus' string of posts was triggered by Gerald Anderson's recent interview with Boy Abunda where he declared Julia Barretto to be "the one." As in he is willing to marry her. In the same interview he also aired hope that his former girlfriend Bea "find it in her heart to forgive him." Let's backtrack a little bit.
These Iconic Pinay Celebs Have One Thing in Common: Gerald Anderson
These Iconic Pinay Celebs Have One Thing in Common: Gerald Anderson
Ina Louise Manto | Mar 08, 2021
A refresher: Gerald-Bea-Julia
You probably don't need a refresher on one of the most controversial celebrity relationships but here we are. Back in 2019, Gerald was caught in infidelity rumors involving his
Between Maybes 
co-star Julia. Bea, who was his girlfriend at the time, said that the actor suddenly "just started not talking to her" or, in Gen Z speak, ghosting her. The internet was ablaze with cheating rumors and speculations but Julia denied being involved in anything.
Fast forward to 2021 and we find Julia and Gerald made their relationship public, although rumors are they've been together longer than that. As for Bea, she is now in a relationship with actor Dominique Roque. The actress confirmed the news in an April 2021 interview where she also opened up about how Gerald not only cheated and ghosted her but also gaslighted her during their relationship.
The Best Memes from the Julia-Gerald-Bea Fiasco
The Best Memes from the Julia-Gerald-Bea Fiasco
Kyzia Maramara | Jul 22, 2019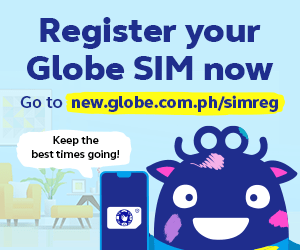 Bea's BFF backing her up

Based on that scandalous history, anyone would understand how Janus, Bea's BFF, would react every time Gerald is mentioned in mainstream media. Netizens believe that Janus's cryptic Instagram posts are in response to Gerald's Boy Abunda interview.
"May bagong show ata kay nagso-sorry kay B," the post started. Janus has always called Bea as "B" so we definitely know he was talking about her. "Sa amin nila Direk at OMC team di ka magsosorry at pinag away away mo kami para lang pagtakpan yung kalokohan mo sa set? Bekenemen."
Janus didn't clarify which director he was talking about but he did star alongside Gerald in the 2018 film My Perfect You directed by Cathy Garcia-Molina. As for "OMC team," it could refer to One More Chance, a classic 2007 film he and Bea were a part of.
More patama

Think that was all? Think again because del Prado follows up with even more patama posts.
"Never allow anyone back in your life that has tried to destroy you in the past, even if they say they've changed. Remember, only a snake only sheds its skin just to become a larger snake," says his second post. The third text image features advice on how to apologize, which further solidifies netizens' belief that this is all about Anderson's public apology for Alonzo.
How to Apologize (A Guide)

Janus's subtweeting (or in this case, subgramming?) didn't end there. In a separate post he issued a "kodigo" on how to apologize. It instructed that offenders should "take FULL responsibility of [their] actions without splitting the blame," and that "[they] don't get to say 'move on.'" It's the offended party who should be the one who decides that.
Trolls attack
With the attention his posts are getting comes fans of all the personalities involved. In one post, del Prado accuses the people sending hate in his comment section to be "paid trolls." One of his captions seem to indicate that he has more ~tea~ to spill as it has been waiting to be spilled for three years already. "Nangangawit na din ako eh tatlong taon ko ng hawak to," his caption says.
In another post, he called out the fans of "G&J" (speculated to be Anderson and Barretto) and said he didn't say anything about "J". A few fans even went as far as sending him death threats, saying "malapit ka na (sic) matokhang, magpakabait ka na."
Just a reminder to everyone: no matter how spicy the tea may be or how much another person drags your idol through the mud, you shouldn't be threatening anyone. Make sure you know where the line is. Because this? This is over the line.
Is Pia Wurtzbach part of this mess?

In the same post, he continues: "Sabihan niyo kasi yang pavictim niyong master na wag manipulahin yung mga tao sa paligid niya at pag away awayin para lang mapagtakpan yung milagro na ginawa nila ni P sa set ng MPY."
Again, Janus tried to sensor the names and important information but many tried decoding what he meant anyway. "MPY" could refer to My Perfect You where Gerald was in a love team with Pia Wurtzbach who could be the "P" mentioned. As for the "milagro" that they did, Janus didn't clarify.
Continuing with his posts it seems like this "G" did something with "P" that lead to Janus defending "G"  from "B." Back in 2018, Bea made headlines after she unfollowed both Gerald and Pia on Instagram without explanation.
Not the first time Janus threw shade
View this post on Instagram
Back in March 2021, Gerald guested in another Boy Abunda interview where he denied ghosting Bea. He also alluded that their relationship had been toxic prior to the, uhm, ghosting. Shortly after the interview Janus posted on his Instagram: "Let them talk and dig their own grave while you win in silence."
Janus followed it with another post: "No matter how it ended, you do not destroy someone you used to love."
View this post on Instagram
Neither "B," "G," "J," or "P," have responded to Janus's posts as of writing.
Check us out on Facebook, Instagram, Twitter, and YouTube and be the first to know about the latest news and coolest trends!