It's almost Halloween and it's a perfect time to bond with your kids or little siblings over a movie. Whether you're just too chicken to watch a real horror movie or you genuinely love animated ones, here are 8 Halloween-themed kid-friendly movies you can watch with your family.
Monster House (2006)
The trio of friends DJ, Chowder, and Jenny try to investigate the haunted house across the street that seems to eat anything that gets near it, even people. Equipped with creepy characters, suspense thrills, and great sound effects and animation, Monster House is one of the best movies to introduce children to the horror genre.
Coraline (2009)
Follow Coraline Jones as she stumbles into another world which she finds all too bright and perfect for her. When faced with the choice to stay in the fake perfect world, would she choose it? Based on a book of the same title by Neil Gaiman, adults and kids will love this stop-motion movie. Gotta say though, the creepy button eyes of the people from the other dimension are pretty disturbing. They even want to sew button eyes for Coraline!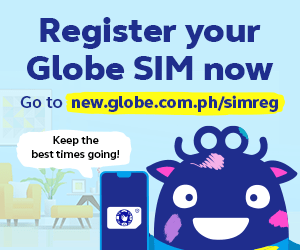 Frankenweenie (2012)
When Victor's dog and best friend Sparky dies, Victor tries to revive him encouraged by his science teacher. His experiment with lightning and reviving Sparky was successful. Pretty soon his other classmates got wind of his success and attempt to steal his experiment to try to revive other dead animals. But they'll soon find out that everything has its own consequences.
The Black Cauldron (1985)
When the prophesying pig entrusted to Taran's care gets captured, Taran embarks on a journey to rescue the pig at the Horned King's castle. With the help of Gurgi and Princess Eilonwy, Taran must race to find the black cauldron before the Horned King can use it to hail an army from the dead.
Corpse Bride (2005)
Victor gets nervous at his wedding rehearsal for an arranged marriage with Victoria. He runs away into a nearby forest to practice his lines and puts his wedding ring on a branch. The branch turned out to be the finger of a murdered bride, Emily, who now claims to be married to Victor. Victor races against time to get back to the land of the living before Victoria gets wed to the wealthy Lord Barkis Bittern.
The Nightmare Before Christmas (1993)
This movie is really a nightmare in stop-motion come to think of it. As kids, we would probably dismiss parts of the story but as adults understanding more than the surface of things, it is kind of creepy. Halloween Town decides to try to take Christmas into their hands to the extent of even kidnaping Santa and delivering him to a gambling boogeyman. But no doubt this classic movie should always be on your list to watch every Halloween.
Hotel Transylvania 1 & 2 (2012 & 2015)
The adorable animation follows the life of well-known Halloween characters and what they do during their downtime: hanging out at Count Dracula's Hotel Transylvania. At the Hotel, they are free to be who they really are but all that changes when Johnny, a human, stumbles upon their secret hotel. Johnny falls in love with Mavis, Count Dracula's daughter and after some coaxing, the monster army soon accepts Johnny. Mavis and Johnny have a child named Dennis and Count Dracula fears that his half-human grandson could be more human than vampire.
Hotel Transylvania is a movie perfect for all ages: a creative mix of comedy, fatherly love, romance, and musical numbers.
The Book of Life (2014)
A love triangle forms in the little town of San Angel, Mexico. Childhood friends Manolo, Maria, and Joaquin grow up pursuing different paths but one thing remains the same: Manolo and Joaquin both still want to marry Maria. A husband-and-wife deity places a wager on the love triangle which pretty soon leads to foul play and Manolo's death. Now Manolo must get back to the land of the living to Maria and to save the San Angel from an army of bandits.
Know any other kid-friendly movies for Halloween? Share them with us!