As the world turns so does the music, and so too do the trends that go with it. One of the biggest ones so far is the transformation of famous pop songs into sad cover versions of themselves. Or haunting ones. Or creepy ones.
This is most exemplified and popularized by movie trailers, which accompany disaster movies and destruction porn with better music than they deserve. And I live for this. Start with a few spare piano notes. Open with husky female vocals or a sad children's choir. Add a metric ton of echo. I don't care. Here are eight famous pop songs reborn anew through creepy covers.
8. "I Wanna Be Sedated" by Mirel Wagner
Originally a bouncy punk rock track from the Ramones, Finnish singer Mirel Wagner transforms it into a creepy folk number that brings the loss of control described in the lyrics into sharp relief.
7. "Black Hole Sun" by Nouela
While some of the urgency in this Soundgarden classic is stripped from this cover, Nouela plays up the sense of blissful surrender.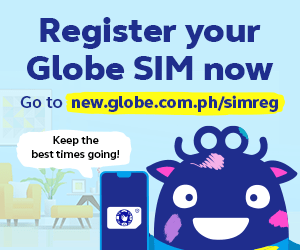 6. "California Dreamin" by Robot Koch & Dehlia del France
Best known from the trailer to the forgettable disaster flick San Andreas, this cover of a radio mainstay from The Mamas & The Papas dials up the sense of longing for comfort and relief.
5. "Ready Or Not" by Scala & Kolacny Brothers
Produced expressly for the 2015 video game Evolve, this spooky choral take on a Fugees classic is laden with foreboding.
4. "Everybody Wants To Rule The World" by Lorde
This Tears for Fears hit seems like it was made just for movie trailers, and this take on it by New Zealand dream pop star Lorde turns it into a 21st century anthem.
3. "What a Wonderful World" by Joseph William Morgan featuring Shadow Royale
We've often heard Louis Armstrong's gravelly croon used to sign off many a tender moment on screen, but this version gives it a nice apocalyptic edge.
2. "Come As You Are" by Prep School
This hit single from Nirvana about damaged people engaging in routine behavior has a menace all its own. Prep School doubles down on that but amps the sexual tension, maybe unnecessarily so.
1. "Sound of Silence" by Disturbed
This Simon & Garfunkel song is already an iconic classic. Disturbed's cover is a powerful rendition that weaponizes melancholy and obliterated any irony accumulated over decades of use in comedies and in memes featuring Ben Affleck.
Got any more to add? Share them with us below!