8 Annoying Moviegoers
You Meet at the Cinemas

by Enzo Marcos
Like many of you, I love movies. They have been my respite, my escape, my sanctuary. I take the movie-going experience very seriously. I make sure I have my favorite candy bar, pop corn with just the right amount of salt and I turn my phone off. I even make it to the theater 20 minutes early to make sure I catch the trailers. That's how it has to be.
It saddens me that each time (each and every time) I watch a movie, some fool ruins it for me by breaking the unspoken rules of the theater. They take me out of my zone and remind me that there are assholes out there that don't care that you've spent some hard earned money to watch and hopefully enjoy a good film. Here are (some) of the worst offenders.
8. Captain Obvious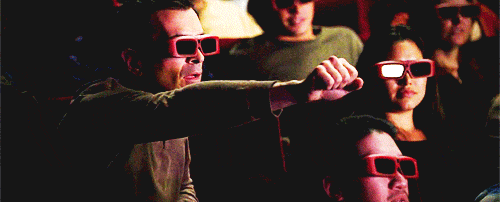 via mumbyatthemovies.blogspot.com
Ah, the ever annoying captain. I'm sure you've come across the type before. This fool can't help but point out what is completely apparent to the rest of the people in the theater. The screen, by the way, is 22 feet high and 50 feet wide. We all see that Forrest is running. There is absolutely no need for you to tell us that. Please go home and watch a dvd.
7. Second Screen Sara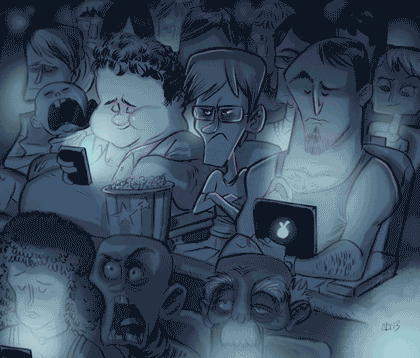 via madebyabvh.tumblr.com
Over the past few years, mobile phones have become more than just a device used for calling and texting. Most phones are all-in-one entertainment hubs; games, movies, social media, lightsaber–which is great. I'll be the first to admit that I spend a generous amount of time on my mobile phone… BUT NOT WHILE WATCHING A MOVIE. When did it become acceptable to like Facebook posts or read articles in the theater? John Lloyd Cruz is up there shaving his head and you're playing COC? Come on now.
6. Sherlock Brolmes
via barstoolsports.com
Elementary, dear Watson. Elementary was the last time I spoke up in a theater. These offenders are especially annoying because they come in and point out key developments in the film. Unlike Captain Obvious, he/she points out things that are supposed to be a mystery. He/she may deduce with his/her detective skills that Supposed Good Guy is really a Bad Guy after all. Thanks, genius. Now here's a golden star.
5. Whisper Willy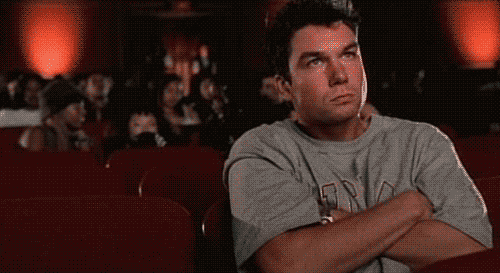 Whisper Willy's heart is in the right place, but he doesn't realize how much damage he causes. What Whisper Willy doesn't know is that whispers can be more obtrusive than talking quietly. Hushed tones can actually blend into the background sometimes but when you whisper, you tend to direct a stream of air through your teeth and tongue that results in a hissing effect. It's not only annoying, but also very creepy.