Let's face it — we probably won't be having the best Christmas ever this year and that's fine. Uh… Well, maybe it's not. But if sacrificing this year's holidays means celebrating the next one free from constraints, we'll gladly embrace the boring at-home festivities. This year, it's time to forgo the usual mugs and hand towels gift giving you've got going on. It's time to amp up your game and make sure your friends and loved ones are safe and protected from the virus. Check out these cool tools and gadgets you can give as gifts this year (or you can purchase these for yourself if you can't resist).
UV sterilizer box
View this post on Instagram
UVC sterilizer boxes are awesome. After spending time outside, you just chuck your important gadgets inside the box and wait for a few minutes for the ultraviolet light rays to zap the germs and bacteria from it. There are small sterilizer boxes for your phone and other small items and there are also medium to large-sized ones for your clothes, household items, and even online shopping packages.
Pocket sterilizer wands
View this post on Instagram
This might not be the magical wizard wands we envisioned as a kid but portable UV wands actually help keep us safe. UV Care's Pocket Sterilizer (P1,800++) promises to eliminate 99.99% of harmful germs and bacteria on the surface of phones, gadgets, doorknobs, etc. All the user has to do is shine the wand for a minimum of 15 seconds within ¼ inch of the surface and it's disinfected. The Pocket Sterilizer comes in different colors and prints (there's a whole line on Justice League superheroes) that can be customized with names. Place your orders here.
8 Useful Gadgets That Can Help Disinfect Your Stuff Quickly and Efficiently
8 Useful Gadgets That Can Help Disinfect Your Stuff Quickly and Efficiently
Meryl Medel | Jul 17, 2020
UV water bottle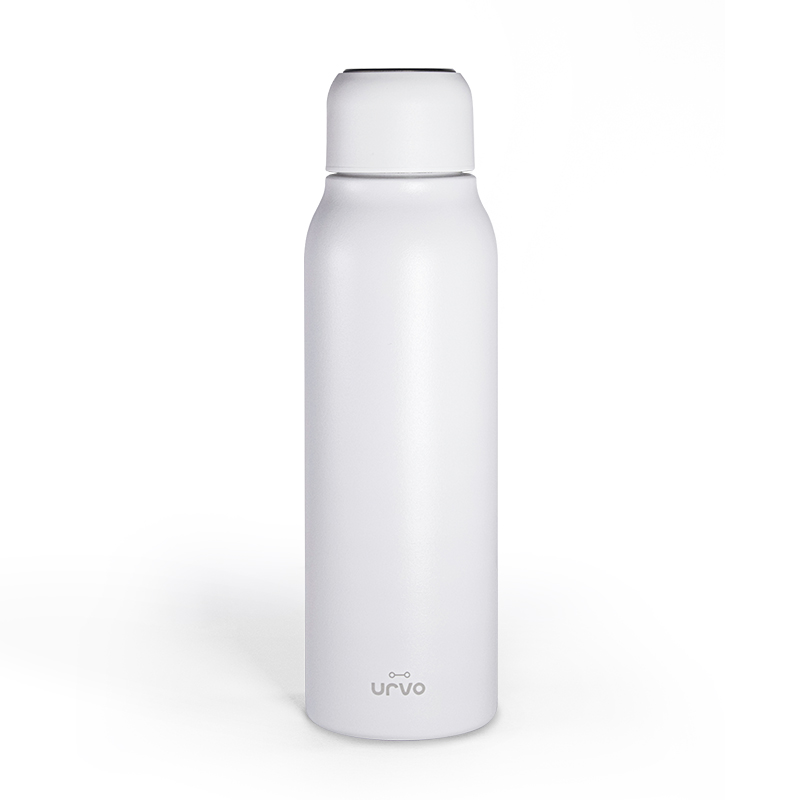 Urvo's UV Water Bottle (P2,650) can clean germs and other harmful bacteria from your water within 7 minutes. All you have to do is pour your water, put the cap on, and press the touch button to activate continuous or single sterilization mode. The mercury and ozone-free UVC LED works its magic to destroy up to 99% of bacteria and germs in the water. The bottle comes in black and white variants. Place your order here.
Wearable air purifiers

Nothing is too ~extra~ these days – not even wearable air purifiers. Got your masks on and hands sanitized? Take the extra step and give your loved ones the gift of breathing safe air. Purifiers like Aolon U2 Wearable (P799), AIR+: Discreet Air Purifier (P995), and the UVi Buddy Portable Wearable Air Purifier (P1,250) is lightweight enough to be worn comfortably around the neck the entire day. These gadgets release millions of negative oxygen ions that repel pollutants in the air that can cause illnesses.
Protect Yourselves With These Cute Personal Air Purifiers
Protect Yourselves With These Cute Personal Air Purifiers
Bianca Katipunan | Oct 07, 2020
Sanisnap Kit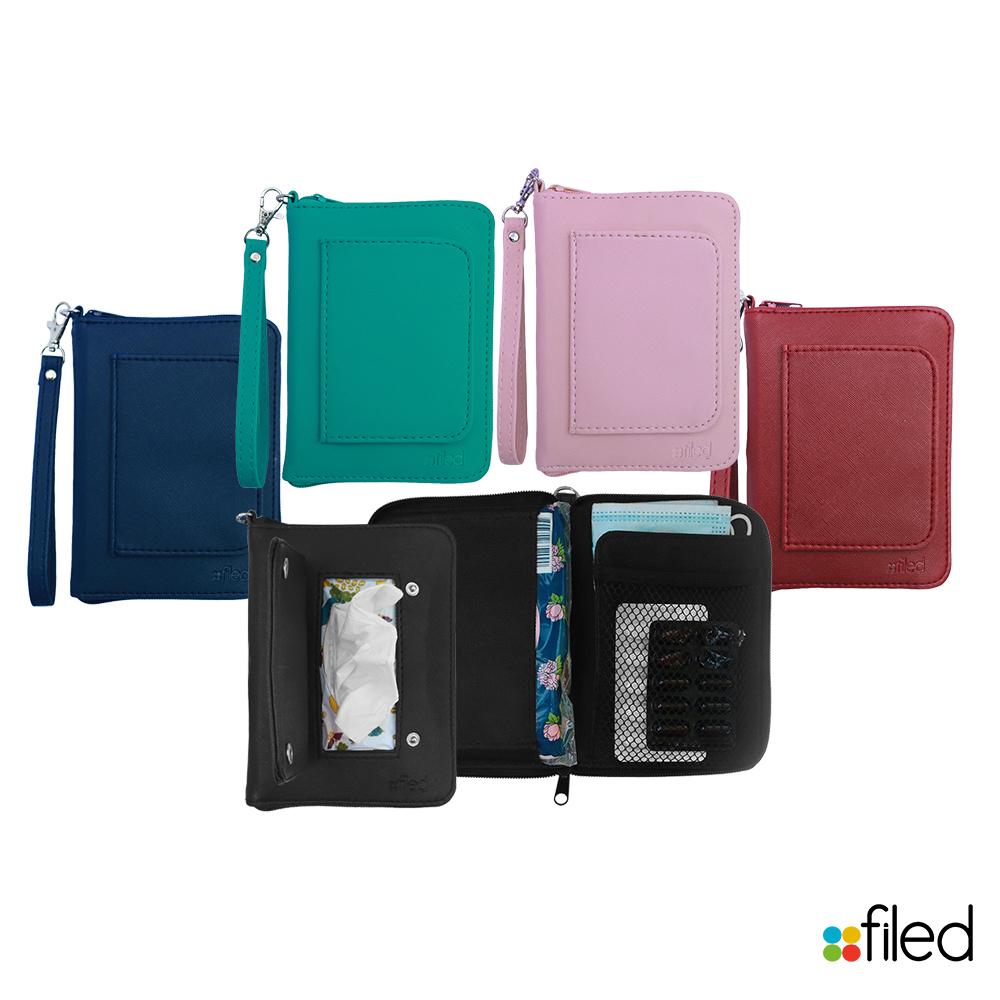 FILED doesn't only have awesome 2021 planners for everyone, they have also developed their own line of new normal essentials and this includes the Sanisnap Kit (P445). It's a small leather pouch that can keep your wipes or tissue protected while you're on the go. The design also includes space to put your extra face mask, medicine, a small alcohol-spray, and other small toiletries. The Sanisnap Kit comes in 5 cute colors – Wine Read, Ocean Teal, Navy Blue, Blush Pink, and Classic Black – and can be monogrammed. Place your orders here.
Sanitizer holder
View this post on Instagram
Since we'll be lugging around sanitizer bottles for the rest of our lives, might as well dress them up in stylish pouches. These sanitizer holders from shops like Nina Leather Goods & Gifts and Astrid Leather (P300) can be color-customized and personalized to the name of the person you're giving it to. They also come with keychains or straps to make them easier to carry around.
8 Other Protective Items to Get to Protect Yourself Besides Face Masks
8 Other Protective Items to Get to Protect Yourself Besides Face Masks
Meryl Medel | Jun 28, 2020
Touchless key
View this post on Instagram
A year ago, touchless keys did not exist but today it's one of the most important and handy gadgets to have when going outside. Choose between De Rajje's yellow or black Touchless Keys (P220) that come with a personalized leather tag (in a range of colors) so you won't lose them. It can be used for pressing on ATM keys, opening doors, bottles, and even using its rubber tip as a stylus. These also come in beautiful gift-ready boxes so you won't need to worry about sending it plain. Place your orders here.
Facemask SaniKeepers
View this post on Instagram
Because face masks are part of our daily lives now whether we like it or not, we must also be responsible for using them. It's unhygienic for you and for the people around you to leave masks lying around and exposed. Foldable Facemask SaniKeepers (P150) will make sure you keep your surgical face masks safe when they're not in use. The SaniKeepers are made of food-grade silicone that's eco-friendly and easy to clean. There's also a version for KN95 masks (P190). Place your orders here.
Which one will you be giving as a gift?