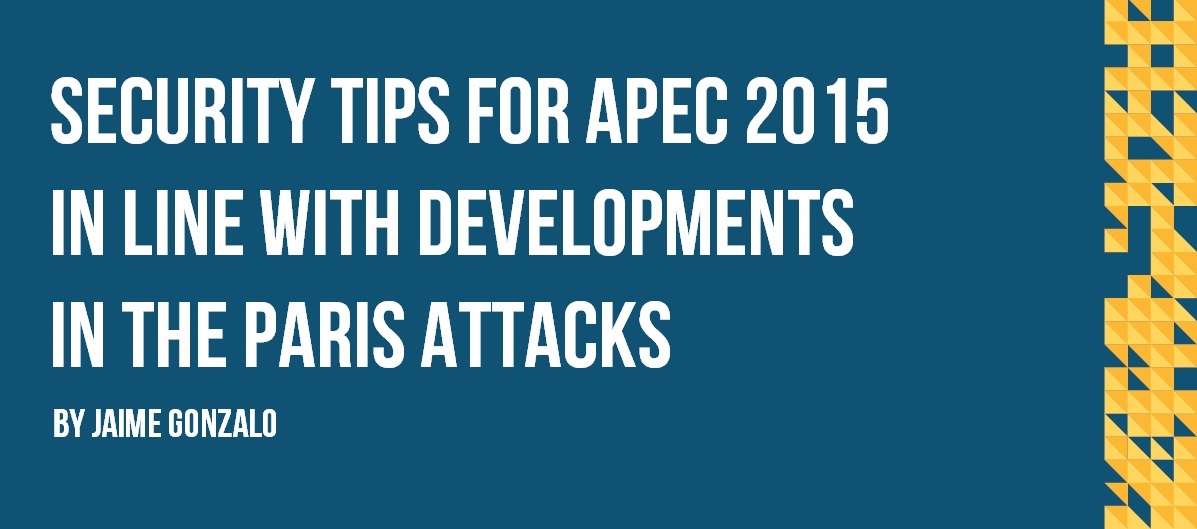 There is a high risk of terrorism here in the Philippines due to APEC week. World leaders are coming to the country and we don't know if terrorists are planning another attack. In line with the Paris attacks, we have to be extra diligent and aware of our surroundings. Here are 8 security tips (just in case you forget) for this APEC week:
8. Charge Your Phone
This is essential so that if anything happens you can contact your loved ones, and they can contact you.
7. Tune in to the News
Be informed! Knowing what's going on can be the defining factor when seeking safety.
6. Keep Your IDs with You with a Piece of Paper that has All Your Emergency Contacts
In case you lose your phone, or run out of battery, always have your emergency contacts close by. It will also help if people find you hurt and need to contact your family.
5. Stay Home or at the Very Least, Avoid Crowded Areas
Attacks are more likely to happen in crowded, public areas. Do not risk your life to hang out with your friends. Avoid going out especially in Manila, Makati, and in the center of Quezon City.
4. Be Ready for Anything but Stay Calm
Keep calm, whatever happens. Chances are, nothing will, but there's no harm in coming up with a plan to stay safe. Shop for the rest of the week, keep a disaster kit handy, charge your electronics.
3. Have Prepaid Cards Ready
Load up your phone for the week so that you don't need to step out to get some more. Communication is key if anything happens.
2. Gas Up
In case of emergencies, always have your car ready to go. You never know when somebody needs to go to the hospital or if there will be an emergency evacuation. Keep your family close, and keep the tank full.
1. Spread the Word (but not the Panic)
We have to help our fellow Filipinos by spreading the word. Sharing this information can help save many people's lives. Help your neighbors, friends and family prepare and spread the word.
And, for reference, you can click here for the official list of road closures, and here for the schedule of the summit.