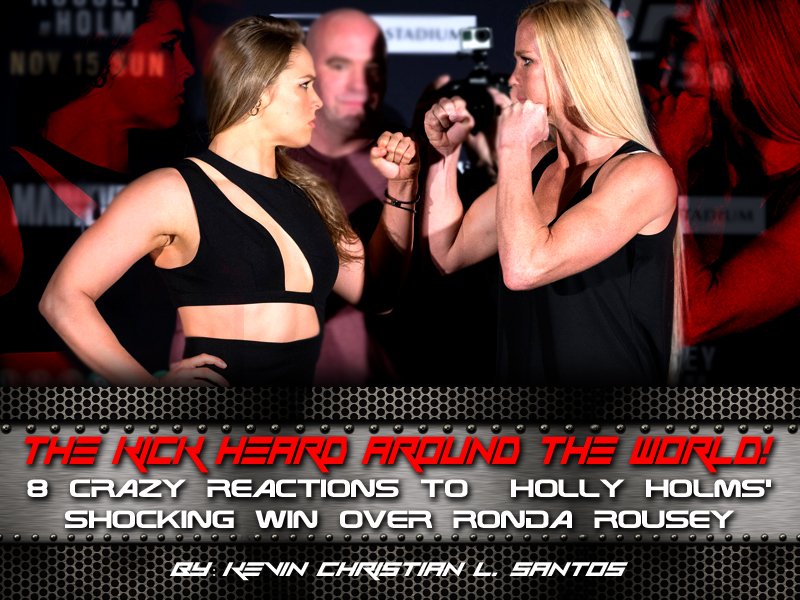 Everybody has a plan until they get punched in the mouth. And in Ronda Rousey's case, that includes a kick to the head. Holly "The Preacher's Daughter" Holm shocked the world when she scored a brutal knockout win over UFC Bantamweight champ Ronda Rousey in the second round of UFC 193's main event. "Rowdy" Ronda Rousey was a heavy favorite coming into the match and most fight fans weren't expecting the fight to go past the first round after Rousey and Holm's altercation at the weigh-ins. Rousey was expected to get another submission victory. After all, she was being dubbed as one of the most dominant athletes in the planet.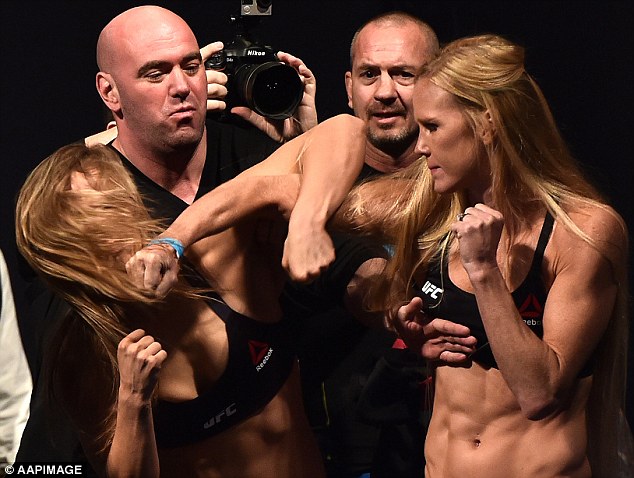 Holly Holm defied the odds. It wasn't even a competitive fight. The Preacher's Daughter made the champ look bad. Rousey kept chasing Holm, with Holm repeatedly landing precision strikes. Standing toe-to-toe and trying to exchange strikes with a former world champion boxer (even considered as one of the best by some) isn't really a good idea. Holm took her opponent to school and practically putting up a clinic on striking. Holly bashed Rousey with a vicious headkick in the second round, knocking Ronda out cold before she even hit the canvas. And with that we had a new UFC bantamweight champion, and Rousey got her first loss.
Further proving that the internet is cruel, cruel place, Rousey's loss brought a lot of memes, most likely created by people who think head trauma is hilarious. Check out some of the craziest ones below: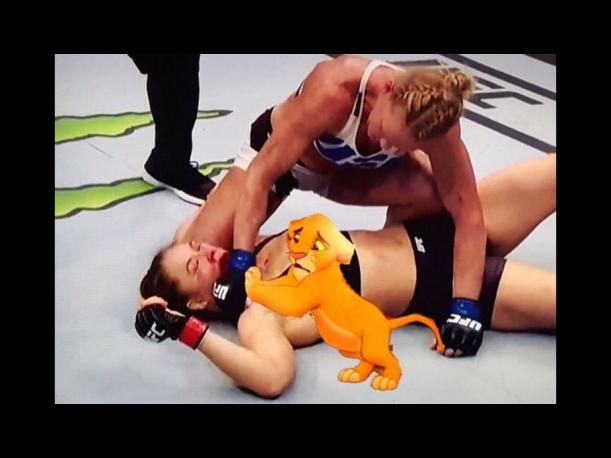 "Wake up. Please?"

The reaction of #UFC President Dana White last night. https://t.co/IGcRIJhviE

— Charles Robinson (@CharlesRobinson) November 15, 2015
RT @Zoltec @RondaRousey @danawhite @hollyholm #ufc #rondarousey #danawhite lol pic.twitter.com/LgwKoOLsOc @joerogan lol

— Vic (@Zoltec) November 15, 2015
If you could listen closely, you can hear Dana White's tears hit the floor. But on a more serious note, Holly Holm thinks a rematch would make "perfect sense."
Lmfao Ronda Rousey Got Her Ass Handled The Sweet Chin Music pic.twitter.com/9iUUkEZyS7

— ️ (@RondaRouseyKO) November 15, 2015
@KelDansby pic.twitter.com/j7XdpHzerd

— UFC Jobber (@Alofoke978) November 15, 2015
The fight would've been a lot better with Jim Ross on commentary.

Holm completely schooled Rousey with her footwork and striking.

Goodnight @RondaRousey #UFC193 pic.twitter.com/xsujGUNJ8Z

— ig: @dmvern (@_DMVern) November 15, 2015
Make sure the sides are smooth and the sheets are tucked in.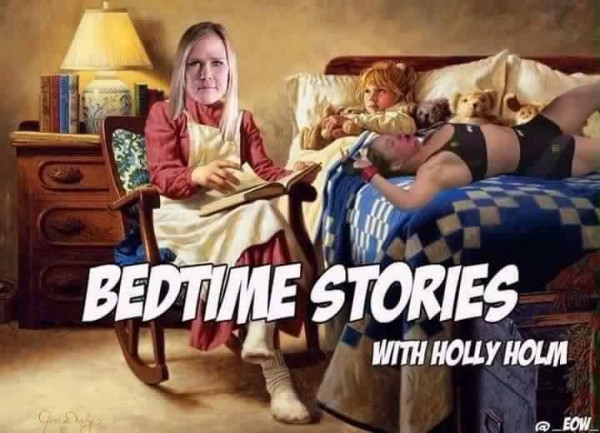 For tonight, the book will be "The Time The Rowdy One Got Knocked The F Out."
I swear to god these days a MEME will kill your career lol On that note… #RondaRousey pic.twitter.com/jbH5TRFrC0

— ۩۞۩₭ingDaey︻╦╤─™ (@_KingDaey) November 15, 2015
It was reported that Ronda Rousey was immediately rushed to a hospital for a busted lip following her loss. That said, even the best fall and Ronda promised to come back.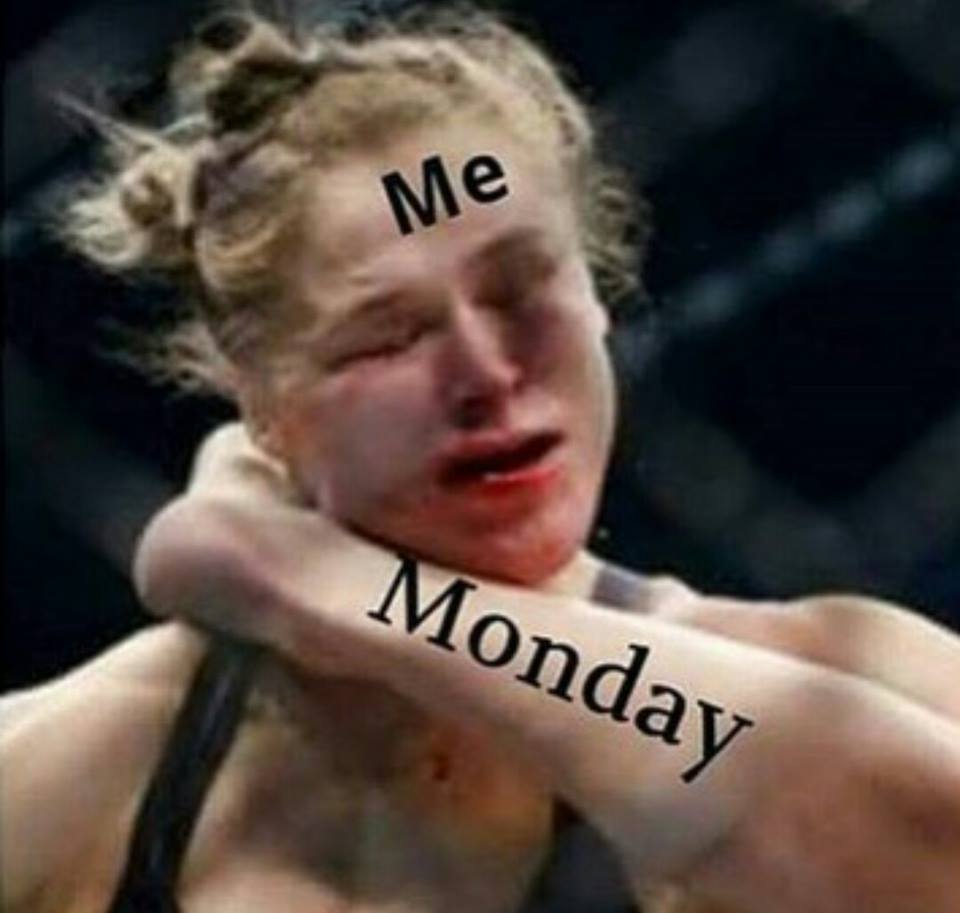 This is all of us, in a nutshell.
How about you? What are your thoughts on the Holly Holm-Ronda Rousey fight? What did you think of UFC 193? Try not to get kicked and sound off in the comments!