The school year will officially start in less than a month (though some schools have already started classes), and so it's time to get back in the groove. Any student who has gone through online classes knows that it isn't exactly the easiest, which is why you'll need extra tools to stay on top of everything. Here are some apps for students that can help you learn, study, stay productive, and be organized.
Notion

Notion is a minimalist note-taking app for creating, saving, and organizing your notes, to-do lists, journals, class schedules, and lectures. I like it because it helps me stay on track with my schoolwork, daily errands, personal journal, and other responsibilities. You can customize your dashboard and even get inspiration from other users.
Mobile download: iOS | Android
Desktop: Notion website
Google Apps

You're probably already familiar with some of the apps from Google, but are you making the most of these tools? Here are just some of Google's apps for students:
Gmail: This is a reliable email platform that'll connect you to your teacher, school staff, and classmates.
Google Calendar: Useful to track your schedule. You can use it to note your deadlines, appointments, and class schedule. It will help in reminding you about what work you needed to accomplish.
Google Drive: This, IMO, is G Suite's most important tool. You can use it to store and share files, lectures — anything, really. You can also make folders to keep organized and find your files quickly.
Google Docs, Sheets, Slides, Forms: If you need to collaborate with your peers, these tools are the way to go. You can also make your assignments on these apps because it saves all your changes automatically (and you can always revert to an earlier version if you want to backtrack).
Google Keep: This is an underrated tool that you can use to write notes, create to-do lists, set reminders, ask questions, and more. You can also collaborate with your classmates or friends by sharing your notes.
Google Meet: This is useful for meetings with your teachers and classmates.
Learn more about Google apps here.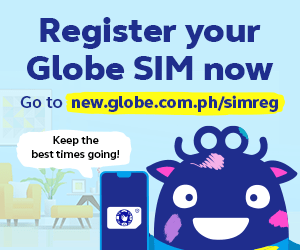 Canva

If you need to create graphics for assignments or extracurricular work, Canva is a godsend. It's a handy tool to use if you want to create aesthetically amazing designs for your project — no graphic design background needed! It offers a variety of designs for your projects, which you may build yourself or choose from pre-made templates.
They have tons of designs for worksheets, presentations, infographics, posters, portfolios, worksheets, and more. You can also work in groups or share your work with your teachers or classmates.
Mobile download: iOS | Android
Desktop: Canva website
Papago

If you're taking a foreign language course, Papago is a great tool. It's an AI translator that helps you translate not just readings, but also audio!
Mobile download: iOS | Android
Desktop: Papago website
Quizlet

This study app is an effective way to help you prep for exams with fun games and flashcards. It'll help you retain and master what you've learned in class by creating your own study materials or using existing sets created by other students or teachers.
Mobile download: iOS | Android
Desktop: Quizlet website
Merriam-Webster Dictionary

If you don't have a dictionary app on your phone yet, fix that ASAP. You'll need one to look up words, new terms, and proper usage, so it'll help with both written and oral communication. Merriam-Webster is the world's most trusted dictionary, so you can't go wrong by using it as your go-to source.
Mobile download: iOS | Android
Desktop: Merriam-Webster website
TED
If you want to get more insight on a subject; find motivation, tips, and inspiration; and obtain a different perspective on life, you should watch and listen to TED Talks. It's a series of educational and motivational short talks from speakers from all kinds of disciplines. If you're stuck in a rut or just want to feed your curiosity, it's a good place to start.
Mobile download: iOS | Android
Desktop: TED website
Tide
Online classes can be stressful, so you gotta do what you gotta do to take care of your wellbeing. Tide is an app that can help you stay focused, relaxed, and rested. You can use it to set a focus timer (i.e. Pomodoro), play nature sounds to help you relax during breaks, and it also has daily inspirational quotes to help you stay positive.
Mobile download: iOS | Android
Desktop: Tide Chrome extension
Stressed Out? These 8 Mental Health Apps Could Help You Cope with These Challenging Times
Stressed Out? These 8 Mental Health Apps Could Help You Cope with These Challenging Times
Jeremiah Santos | Aug 05, 2021
What other apps for students have you found helpful? Share them with us in the comments!