We're still dealing with the ongoing health crisis over the original strain of COVID-19 and the new Delta variant, but now we're hearing news of yet another new strain entering our country. Here's what you should know about the Lambda variant of COVID-19 in the Philippines.
What is it?
Also known as C.37, the Lambda variant is one of many variants that started mutating after the emergence of the original SARS-CoV-2 virus last year. As of the moment, there is not much known about the variant, as research is still being done.
But early studies suggest that the Lambda variant is more transmissible than the original strain of SARS-CoV-2. According to the mid-June report of the World Health Organization (WHO), the variant "has been associated with substantive rates of community transmission in multiple countries, with rising prevalence over time concurrent with increased Covid-19 incidence."
According to WHO, the Lambda is currently a variant of interest (VOI), which means it is suspected that it may be more contagious, cause more severe illnesses, or be more resistant to vaccine protection than the initial strain.
Where did it originate?
The earliest documentation of the variant was first found in Peru in December 2020. Since then, more cases have popped up across South America and beyond. But it only became a VOI last June 14, when one person in every 200 cases was confirmed to be infected by the Lambda variant.
Delta Variant: What Pinoys Should Know About the Highly Contagious COVID Strain
Delta Variant: What Pinoys Should Know About the Highly Contagious COVID Strain
Kyzia Maramara | Jul 08, 2021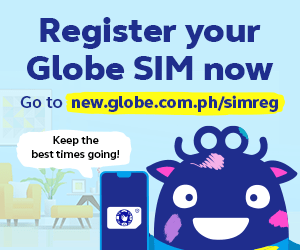 Are there cases in the Philippines?
TODAY'S #COVID19WRAP: PH confirms 1st Lambda variant, 2nd highest daily tally of cases, arrival of more vaccine doses (August 15, 2021)

• PH confirms first case of COVID-19 Lambda variant https://t.co/Qey6VuaHHx pic.twitter.com/T3gFyuYPUe

— ABS-CBN News (@ABSCBNNews) August 15, 2021

Yes, the government has detected a case of Lambda in our country. Last August 15, Sunday, the Department of Health (DOH) announced that a 35-year-old female was found to be the first case of COVID-19 Lambda variant in the Philippines. She has since recovered, according to DOH.
Which other countries are affected?

According to the global science database GISAID, there are at least 34 other countries where the Lambda has been detected. This includes Chile, Peru, USA, Spain, Germany, France, and more. Closer to home are Australia and Japan, which both had 1 case each. As of writing, Chile has the highest number of cases, followed by Peru and the USA.
Why should you be concerned?
According to a pre-print study in Chile, the Lambda variant's spike protein increased viral infectivity when compared to the Alpha and Gamma variants (which have already been found to be more infectious than others).
In the US, a pre-print study gave a more specific measure of Lambda's viral infectivity. The study stated that the Lambda variant is twice more infectious than other variants like the Delta. According to the pre-print study, there is "an increase equivalent to that of the Delta and Delta plus variants."
"Lambda can be a potential threat to the human society," said University of Tokyo researcher Kei Sato, especially if people don't take it as seriously as other variants like Delta due to its VOI label as opposed to being labeled as a variant of concern (VOC).
While we are still awaiting further studies, these initial findings should prove that we need to be more careful than ever.
*Pre-print studies mean that they still need to be peer-reviewed and/or further research is still being done.
Do vaccines work?
"[S]tudies suggest that the currently available vaccines remain protective," said the chief health officer in the division of infectious diseases at the University of Michigan Dr. Preeti Malani.
However, according to the pre-print study in Chile, the Lambda variant may be able to evade vaccine protection, especially in some brands like CoronaVac, which is the vaccine from the Chinese brand Sinovac. "Our results indicate that mutations present in the spike protein of the Lambda variant of interest confer increased infectivity and immune escape from neutralizing antibodies elicited by CoronaVac," the study read.
Other researchers, like those from New York University Grossman School of Medicine, supported this claim, saying that other emerging variants may be able to go past the defenses of a single dose of Johnson & Johnson's Janssen vaccine.
But these researchers also said that booster shots may help in increasing protection against the Lambda variant and other variants of the coronavirus.
Any other variants we should watch out for?
The WHO has a complete list of variants that we need to keep an eye on, divided according to VOI or variants of concern.
*[variant name] – [country of earliest documentation and date] – [date the first case was detected in the Philippines]
Variant of Concern
– UK (September 2020) – Philippines (January 2021)
– South Africa (May 2020) – Philippines (March 2021)
– Gamma (November 2020) – Philippines (March 2021)
– India (October 2020) – Philippines (May 2021)
Variant of Interest
Lambda – Peru (December 2020) – Philippines (August 2021)
Eta – different countries (December 2020) – not in PH
Iota – USA (November 2020) – not in PH
Kappa – India (October 2020) – not in PH
Not yet or no longer categorized
Epsilon – USA (May 2020) – not in PH
Theta – Philippines (January 2021)
Zeta, no longer a VOI – UK (September 2020) – not in PH
What can you do to protect yourself?
The best protection is still vaccination. If you can get vaccinated already, take the chance now.
If you're not yet qualified according to our government's categorization, it's best to stay at home and avoid interaction with other people, especially if you live with children, the elderly, or pregnant women. Keep your mask on when out in public and always practice proper hygiene and health protocols.
Follow us on Facebook, Twitter, Instagram, Tiktok, and Youtube for the l8est entertaining, useful, and informative lists.