Over the weekend, Marvel introduced their newest Star-Spangled hero and she's Filipino-American. Hooray for representation! Typically, Pinoys would get excited over everything a Filipino superhero is poised to stand for. But many Pinoys raised concern over a lot of things about the new heroine — from her name to her costume. Get to know Ari Agbayani and the controversy her introduction stirred online.
Who is Ari Agbayani?
Meet Ari Agbayani.

Marvel's new Filipino-American shield-bearer created by @crashwong, @Astrolimes & @AlannaWrites
will debut in The United States of Captain America #4. pic.twitter.com/Slcd33PRI0

— Liam McGuire (@LiamRMcGuire) June 4, 2021
She is Marvel's latest Fil-Am superhero who is about to make her debut in the fourth issue of the upcoming United States of Captain America limited series. The series is set to launch its first issue this June 2021 with the fourth one scheduled for September. Looks like we'll have to wait for a few more months before we get to see Ari in action.
Alyssa Wong (Star Wars: Doctor Aphra) and Jodi Nishijima (Teenage Mutant Ninja Turtles) created Ari Agbayani after the former was approached by editor Alanna Smith for the concept of a new superhero. "Ari is a local Captain America-inspired hero who seeks justice on her college campus. When her school turns a blind eye to fellow students behaving badly, she springs into action—and she's not afraid to fight dirty," said Marvel.
SHE'S HERE!! It was such an honor to create a new Filipino-American character for Marvel with @Astrolimes & @AlannaWrites. Like the other local "Caps" in #USofCAP, Ari draws inspiration from Captain America… by which I mean Bucky Barnes ⭐️💥 https://t.co/vxHh0oBnzy

— Alyssa Wong 🍓🌈 (@crashwong) June 4, 2021
Ari will be the latest in the long line of other Captain Americas before her — Steve Rogers, Bucky Barnes, Sam Wilson, etc.
You'd think Ari's superhero persona is inspired by the OG, Steve Rogers, but her creators say otherwise. "The Captain America she's inspired by isn't Steve Rogers – it's Bucky Barnes. Someone who hates bullies as much as Steve does, but is willing to use sneakier, shadier tactics to deal with them," said Wong in an interview. Even Ari's costume, designed by Nishijima, is influenced by Bucky Barnes' Captain America.
Some people think they should've chosen a better name

If this is something to be celebrated, what's the controversy online all about? Ari Agbayani sounds innocent enough for foreigners but for locals, particularly the Tagalog, her first name is a euphemism for "genitals." The word could also mean "owner/ownership" or "property."
There's a danger in other Pinoys making fun of the name especially if it isn't properly pronounced. Here's an example of how the Fil-Am superhero's name is pronounced versus its Tagalog euphemism:
Is there a difference between the name ARI, Marvel's new Filipino American #Filipinx hero, and ARI, the Filipino language euphemism for "genital?" LISTEN and weigh in! pic.twitter.com/BZedlgM7L1

— Diwa Philippines, Human XL8or ❤️🇵🇭 (@DiwaPh) June 6, 2021
Wong explained that "Ari" was actually short for Arielle Agbayani. The character was "named after a few Fil-Am friends, with help from [Wong's] Fil-Am fam." But even this explanation did not stop the backlash from netizens who want it changed. Some suggested "Arianne" or "Ara" or even just retaining the full "Arielle" instead of giving her the nickname.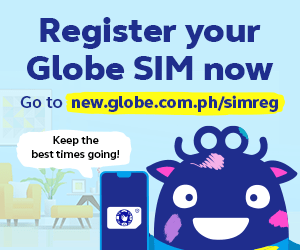 But it wasn't just the name that made people raise their eyebrows

A netizen online described Ari Agbayani as "a rip off of Captain America." (But note she appears in a Captain America spin-off, so naturally, there will be similarities.) Many Pinoys argue that if Marvel has the time and resources to create a superhero that's Filipino, why not make her an original? She shouldn't be patterned after an American superhero, or, as one netizen put it, "patterned after a colonizer." Ari could just be an original.
Some argued that she would better represent Filipino culture if she was full Filipino armed with the culture and character of Pinoys. It didn't sit well with many Filipinos that this "local" superhero was entirely American, save for her brown skin and her name.
Are Filipinos being ungrateful for stirring up controversy about this new superhero?

Why shouldn't Filipinos complain about a local superhero's name and what she looks like? After all, the point of the entire thing is for representation and it wouldn't be proper representation if those being represented found something wrong with it.
Filipinos want to be seen as Filipinos. A local superhero dressed up in an American costume and American weaponry says nothing about her ethnicity or culture. One netizen even said that "It's like a [Fil-Am's] journey being [to being] fully American." (But is that really a bad thing? — Editor)
Missed opportunities


Maybe Ari Agbayani's design could still be changed. One person on Twitter suggested a prop revamp for the heroine. Maybe instead of her Captain America shield, she could don a kalasag and a sibat or spear. A kalasag is a rectangular wooden shield used by native Filipinos. It often bears intricate designs and carvings on the outside.
One netizen also suggested that Ari could have a sun on her costume, just like the Philippine flag, instead of just Captain America's star.
Some are still excited to meet Ari Agbayani


Despite all the negative comments, many are still waiting eagerly for September to roll around. Ari Agbayani is, after all, Filipino and if there's one thing we Filipinos are good at, it's taking pride in anything remotely Pinoy.
One thing everyone keeps saying is that Ari Agbayani is Fil-Am not 100% Filipino. Fil-Am connotes that she grew up different from the rest of the full-blooded Pinoys. She's got different goals and struggles to live for. If Ari doesn't represent "mainland" Pinoys, she at least represents our kababayans who grew up in another country, the "different Filipinos all over the world."
At least we have Pearl Pangan?

Those already disappointed in Ari Agbayani even before she makes her debut, maybe you should try obsessing over Pearl Pangan a.k.a Wave instead. The superheroine debuted in 2019 from Marvel's War of the Realms: New Agents of Atlas Vol 1 #1. Pearl grew up on the shores of Mactan, Cebu and she works with other heroes in defending Philippine territory. Later she discovers she can do hydrokinesis, controlling liquids with her mind. Aside from her cool power, she has an equally stunning costume design too.
You can just wait until the comic comes out
Ari Agbayani's creators are pretty excited for her to debut and honestly, we are too. Though these criticisms are valid, we'd have to actually read the comic before we pass any real judgment. Also, if Sonic the Hedgehog's live-action film was redesigned after online backlash, maybe that can happen with Ari Agbayani too. Who knows?
Check us out on Facebook and Instagram and be the first to know about the latest news and coolest trends!