To encourage people to get vaccinated, different establishments are offering all sorts of perks and discounts for those who already received at least one jab. Other countries like the US are offering similar promos and even lotteries. Here in the Philippines, a vaccine recipient can avail of such discounts and perks upon presenting the original copy of their valid COVID-19 vaccination card and a valid ID. Check out this list of some of the best perks you can avail with your vaccination card.
Bo's Coffee
View this post on Instagram
Coffee lovers! You can get two Cold White Brew drinks from Bo's Coffee for the price of 1. It's essentially BOGO, so you can share a cup of coffee with a loved one after your shots.
Burger King
View this post on Instagram
Get your juicy burger for a 10% discount when you dine in Burger King starting 15 June 2021. It's applicable only to solo items and meals and not group offers, so make sure you choose from the menu carefully.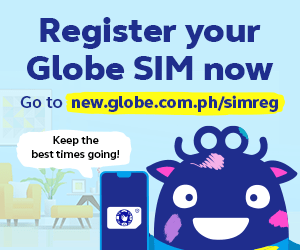 Goldilocks
View this post on Instagram
When you purchase anything amounting PHP 300 and above, you can get 10% off your single-receipt purchase. You do need to visit the store though, since it's only valid for dine-in and take-out purchases. Treat yourself to a cake after your vaccine shot!
Koomi
View this post on Instagram
Finish off your post-vax meal with a cup of Koomi's yogurt drink. You can get as much as 20% off on any featured drink on their menu, so you've got a dessert already lined up!
Maisen Tonkatsu
View this post on Instagram
You can enjoy your katsu from Maisen at 15% off its usual price. It requires a minimum single-receipt purchase of PHP 500, but that's actually perfect since one meal at Maisen averages around that price — so sakto!
Green Pastures
View this post on Instagram
Green Pastures offers one of the highest discounts for single-receipt purchases at 20%. It is maxed at PHP 500, but still! A 20% discount is pretty sulit.
Mama Lou's Italian Kitchen
View this post on Instagram
Another restaurant that offers 20% discount for a single-receipt purchase, Mama Lou's allows you to redeem the discount twice for the duration of the promo period — so it's perfect as a post-vaccination meal after your first and second doses.
Moment Group
View this post on Instagram
When you dine at any Moment Group restaurant — 8Cuts, Din Tai Fung, Manam, Ooma, and Mo' Cookies — you can immediately get a *free* Moment Card (which is usually priced at PHP 500), when you present your vaxx card. The card would then instantly allow you to avail of a 10% discount for a minimum purchase of PHP 1,000.
Most are only applicable for the personal consumption of the vaccination cardholder, so if you want to enjoy all these perks with loved ones, you should encourage them to get their vaccination shots, too. Our goal is herd immunity after all.
What other post-vaccination perk have you seen and wanted to avail? Find more perks here.